Dwight Johnson had always loved the idea of raising goats. His story first began when he started buying goat milk for his kids to drink.
However, when the price per gallon began to increase and children kept coming, Johnson decided to buy a few milk goats. In 2007, Johnson and his wife Marilee welcomed the first goats to their farm.
Pursuing a dairy dream
Johnson's childhood dream has become a reality for his nine children. Currently, they milk 16 Nubian, Saanen and Alpine dairy goats twice a day on the Johnson Family Goat Farm in Bend, Oregon.
A year ago, Johnson and his boys would head up to the milk barn in the upper pasture twice a day to milk their goats by hand. Each had their own goat or goats that they milked. However, at the beginning of this year Johnson upgraded his farm to include a portable automatic two-goat milker.
With the addition of the milk machine the boys take turns milking the goats by themselves or with a buddy. The boys who help with the milking chores are Orin (12), Chance (11), Ty (9), Quint (8) and Wyatt (6).
"Chance likes to do it on his own. He'll say "I got this" and he will go up there and milk all the goats by himself," Johnson says.
There are several jobs to be done at the milk barn such as opening up the grain bucket and setting out the grain on the stanchions for the goats. This task is followed by getting the milking machine all prepped and in place.
Then the milk goats are let out into a separate pen to make sure each one is milked. One by one, they are loaded up, milked and then let back into the big pen.
A few of their favorite goats are named Coraline, Patches, Patch, Skitso, Nutmeg, Meg, Millie, Daisy, Chewy, Friendly, Friendly Jr., Angel, Buttercream and Buttercup, and the Coyote twins.
The oldest, Burnell (13) has recently transferred his "Head Goat-Milker" title to his younger brother, Orin, so he could work in the soap house more.
Back when they used to milk by hand the third-youngest, Vienna (4), was tasked with petting and bottle-feeding the baby kid goats. Johnson says the more the baby goats are played with, the more social and used to human interaction they become.
"Vienna really took on the role of naming the little babies and playing with them," Johnson says. "They all just follow her around like she's their mommy, and it was absolutely adorable."
According to Johnson, the second-youngest child, Royal (3), used to tell the goats to stop going "baa." Whenever the goats go "baa," Royal would say, "Stop that." Johnson says Royal's efforts are an exercise in futility.
"We would sit there and laugh watching him because he gets very serious when he says 'Stop that,' and we just tell him 'Hey, they are just talking to you because you haven't talked back," Johnson says.
Born this past March, the youngest and newest addition to the family, Holly (8 months old), is even brought along during chores.
As each goat is finished being milked the bucket of milk is poured into a large tote. When all the goats are milked and returned to their pen, the milk tote is loaded onto their Polaris ranger and driven back to the house where they strain the goat milk and put it into the refrigerator or freezer.
Developing goat milk soap
Six years ago, Johnson's son Chance developed eczema, a skin rash. He says they used to apply regular lotions on it, hoping it would clear it up, but the lotions would only aggravate his skin condition and make it worse.
"He was scratching 'til he bled at night, and I felt like I got 'Worst Dad of the Year' award because I couldn't figure out how to stop the itching," Johnson says.
At the same point in time, Johnson was dabbling in making goat cheese and looking to build a goat cheese business. While working to manufacture cheese, he heard of people using goat milk to make soap.
"For years, people had been telling me I could make soap out of goat milk, and I just laughed at them," Johnson says. "I was like, 'What a waste of goat milk. Goat milk is awesome, and I am not going to waste it on soap.'"
After trying almost every product available to soothe their son's eczema and getting no relief, Johnson started researching soap made with goat milk, hoping it would help. He soon discovered goat milk has enzymes and proteins that help rebuild the skin.
"We never expected it to work as well as it did," Johnson says. "When his eczema cleared up within a week, I was blown away."
The soap he made used all-natural ingredients such as olive, coconut and red palm oils along with the goat milk. Johnson later came to find out that more than 35 million people in the world struggle with eczema. He never imagined that when he started giving samples of the soap to people he ran into that a business would form.
"These were just soaps I was making at home by cutting them with a steak knife," Johnson explains. "Somehow, they kind of took off and turned into a paying gig."
Today, Johnson and Marilee own a business called the Bend Soap Company where they produce soaps, lotions, lip balm, sugar scrubs and deodorants made from goat milk. They sell their goat milk products online at Bend Soap to all 50 states and ship to 14 different countries.
Involving the entire family
Johnson says managing a goat dairy and farm can be time-consuming.
"I think what every family farm faces are priorities," Johnson says. "It can be really hard to remember the most important things, such as relationships and time with your children, which is ultimately putting your marriage and your kids first."
Realizing that relationships are more important than finishing everything that needs to be done is how Johnson says he is able to balance these priorities. This, in turn, allows him to do the things he loves while working with the people he loves most.
"I love being able to work with my kids, with my wife and with the animals," Johnson says. "That is why I can work 16 hours a day – because I don't even realize it is work because I love what I do."
Johnson says raising his children on their goat dairy is a blessing because his children have the opportunity to work with their own two hands and learn a good work ethic.
"I am able to watch my kids pour into something they have a passion for," Johnson says. "I love seeing them come alive when they are doing something that really just gives them energy and gives them a big smile."
PHOTO 1: Dwight and Marilee Johnson pictured with eight of their children – from right to left: Burnell, Orin, Chance, Ty, Quint, Wyatt, Vienna and Royal.
PHOTO 2: The Bend Soap Company sells an assortment of soaps, lotions, lip balms, sugar scrubs and deodorants made from goat milk. Photos courtesy of Brian Dobson.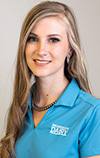 Audrey Schmitz

Editor
Progressive Dairyman
Before commenting on our articles, please note our Terms for Commenting.