They say "when it rains, it pours," but at Wilsonview Dairy in Tillamook, Oregon, when it rains, it floods.
Since returning home to the farm in 2004 to join his father, Don, Derrick Josi represents the fourth generation of his family to make their living by dairying just 100 yards from the Wilson River. While the coastal location of the 500-cow dairy is picturesque, it can also be quite problematic. The heavy rains of the region routinely lead to flooding.
"When we flood, we are basically a little island because we can't get out, and it can be a little scary," Josi says. "We've had floods that last a few days, and you get milking the cows and the milk ends up going straight down the drain because you can't get the milk out. It gets kind of depressing."
Josi says they flood an average of three to four times a year, mostly due to the fact that they get between 100 and 120 inches of rain every year, and their proximity to the Wilson River doesn't help matters. But he is in the process of reducing the risk of high waters on his farm.
Josi's solution to the challenge that has plagued his family for generations is to move the dairy from the flood plane to higher ground within the next five years. "I want to still be on the original property, but no longer having to worry about flooding with my cows," Josi says. "In order to do that, we're probably going to have to double our herd size, and we're thinking about going with the robots when we do that."
He started putting this plan into motion last year by constructing a new feed loading and commodities area that is out of reach from floodwaters. He says talking with grain suppliers and truck drivers helped him come up with the best design and layout that would meet his needs. "We designed it with truck drivers in mind, and every truck driver that has had to deliver grain there has loved it. They have enough room that they can pull straight forward and then back straight back, so hopefully we'll save some poles from being hit by truck drivers," he adds.
Josi says that when they were designing the bays for their grain, getting other farmers' advice about how they did things on their own farms was invaluable. "Take the time to talk to your neighbors; talk to other farmers and see what works for them."
The new feed station has already proven its efficiency. Shortly after it was built, the dairy's feed truck broke down. Helpful neighbors lent their equipment for feeding the Josis' cows until the truck was fixed. "Because we spent the time to do it right, four different feed trucks, all with different configurations, all worked fine with the facility we built. That was really nice to find out," he says.
Josi says the real challenge in expanding is doing the necessary research to get the best results, but the hard work is definitely worth it. "We spent a lot of time and did a lot of research on how we wanted to build the project we just did," he says. "Since we took that extra time, it turned out really nice."
Looking ahead to the future herd expansion, Josi plans to put the same time and effort into planning a facility that will meet the long-term needs of their operation. He says an automatic rotary parlor like the one recently put into use at Gracemar Farms in British Columbia is something he is interested in looking into. "It seems to be doing well up there, so we're probably going to do a road trip."
Josi says the dairy industry is, right now, a fascinating place to be. "I actually enjoy all of the new technologies that are coming out in the dairy industry," he says. "Everything is going to change in the next 10 years from manure management to the way we milk our cows. Everything is changing and it's just pretty exciting to see what's going on."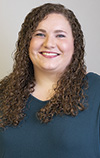 Carrie Veselka

Staff Writer
Progressive Dairyman
PHOTO 1: The herd of predominantly registered Jersey cows is the pride and joy of Wilsonview Farms.
PHOTO 2: Derrick Josi says planning and doing research is key to getting exactly what you want from an expansion.
PHOTO 3: Don Josi brought Gretchen, their first registered Jersey, to the farm in 1977. He keeps the number from her neck collar on the keychain of his '68 Camaro. Photos provided by Derrick Josi.