Editor's note: Progressive Dairyman features recipients of the Innovation Center for U.S. Dairy's eighth annual U.S. Dairy Sustainability Awards.
Three farms – Cinnamon Ridge Farms of Donahue, Iowa; Majestic Crossing Dairy of Sheboygan Falls, Wisconsin; and Philip Verwey Farms of Hanford, California – were recipients of Outstanding Dairy Farm Sustainability awards.
In addition to the Outstanding Dairy Farm Sustainability honorees, General Mills and Foremost Farms were recognized for Outstanding Dairy Supply Chain Collaboration, and Gleaners Community Food Bank was recognized for Outstanding Community Impact.
In their own words
"Sustainability is a collective responsibility. It begins on the farms of our member-owners and extends to our employees, plant towns, customers, trade associations and business partners. We share expertise and focus on creating innovative solutions that solve our sustainability challenges and grow our business and industry the right way.
We are happy to support General Mills' sustainability commitments by supplying milk from farmers pursuing continuous environmental improvement."
—Michael Doyle, president and CEO, Foremost Farms USA
Food processors need a sustainable message to take to their customers and investors. Dairy suppliers and farmers are being asked for more transparency and proof they utilize sustainable practices. A multinational packaged foods company, General Mills Inc., and a 1,200-farmer member Upper Midwest dairy cooperative, Foremost Farms USA, came together to address those needs.
The work from the three years of collaboration is driving meaningful progress. General Mills is moving toward its sustainable dairy sourcing and greenhouse gas (GHG) reduction commitments while gaining a greater understanding of on-farm sustainability efforts and challenges. Foremost Farms and its member farmers have identified opportunities for dairies to improve energy efficiency, gained financial assistance to make those practices economically sustainable and are building trust with companies and consumers buying their products.
The path to sustainability
General Mills targeted a 28 percent reduction in GHG emissions across its value chain by 2025 and identified farm-level GHG emissions reporting as essential to meeting that goal. By 2020, General Mills has also committed to purchasing 100 percent of its directly sourced fluid milk from those suppliers demonstrating continuous improvements toward that goal, as measured by science-based tools.
General Mills and Foremost Farms created a pilot program in 2016. That led to assembling a network of dairy farmers and allied experts to assess on-farm GHG emissions and energy use and discuss the opportunities and obstacles to drive overall sustainability by implementing the National Milk Producers Federation's FARM Environmental Stewardship (FARM ES) module.
The network included Consumers Energy, Jackson, Michigan, a utility providing service to more than 32,000 farms and agribusinesses throughout Michigan's Lower Peninsula, and EnSave, a diversified environmental services company specializing in farm energy audits and management. EnSave offered a standardized method to measure the economic benefits of energy optimization projects and a business decision support tool to enable individual farmers to apply for funding through various cost-sharing programs.
The use of FARM ES (originally called FarmSmart) helped farmers identify areas of improved efficiency and GHG emissions reduction. Each farm received a to-do checklist asking the dairy farmer to gather a full year's worth of milk production records, herd size information, dairy cattle records, ration make-up, manure management practices and energy usage. Foremost Farms covered the approximate $800 cost per dairy for the analytics and project implementation costs.
Via sustainability benchmarking, each farm could explore ways to leverage innovative best practices and identify ways to improve efficiency, yielding improved environmental and economic outcomes.
By looking for continuous improvement options available in Michigan and national programs, participating dairy members were able to get financial assistance for energy-efficiency upgrades and energy cost savings through the USDA Natural Resources Conservation Service (NRCS) Environmental Quality Incentives Program (EQIP) and Rural Energy for America Program (REAP), and other programs which require an energy audit.
The collaboration is now moving a step further, working with the Innovation Center for U.S. Dairy and Field to Market to address the impact feed in the sustainability supply chain. Three Foremost Farms member dairies are piloting the Field to Market's Fieldprint Calculator.
While the partnership is still relatively young, the group is encouraged by opportunities to identify and accomplish new, shared goals and collaborate to accomplish them together. General Mills and Foremost Farms also believe the supply chain collaboration can serve as an inspiration and useful model for others. There are plans to meet at least annually to continue to invest in the relationship, measure and share best stewardship practices, and develop stories that can be shared within and outside the dairy industry.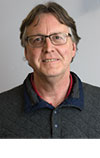 Dave Natzke

Editor
Progressive Dairyman
By the numbers
• 27 percent: Estimate of total General Mills Inc. supply chain greenhouse gas (GHG) emission footprint from its dairy farm milk suppliers.
• 38,089: Number of dairy cows on 16 participating farms.
• 11 percent: Reduction in GHG emissions among participating farms over a three-year period.