In their 10th year, the Innovation Center for U.S. Dairy's 2021 Sustainability Awards recognize the work of the dairy community in providing environmental, social and economic benefits. This year's award recipients in the Outstanding Dairy Farm Sustainability category are Red Sunset Farm, Mifflintown, Pennsylvania; Goodrich Farm, Salisbury, Vermont; and MVP Dairy LLC, Celina, Ohio.
Other honorees include: A pilot project in Wisconsin involving Grande Cheese, Lafayette Ag Stewardship Alliance and Farmers for Sustainable Food was recognized for Outstanding Supply Chain Collaboration; Calgren Dairy Fuels, Central Valley, California received the Outstanding Community Impact award; DairyWest, Idaho and Utah, was honored for Outstanding Community Impact - Pandemic Response; and Outstanding Dairy Processing and Manufacturing Sustainability recognition went to Rogue Creamery, Central Point, Oregon.
Outstanding Community Impact
Calgren Dairy Fuels
Pixley, California
Early last decade, California dairy farmers and their milk handlers began discussions with their customers about the need to reduce greenhouse gas (GHG) emissions. That conversation gained volume and urgency in 2016, when a state law mandated a reduction in dairy manure-based methane emissions by 40% below 2013 levels by 2030.
That was followed in 2017, when the California Department of Food and Agriculture allocated funds in its annual budget for the Dairy Digester Research and Development Program (DDRDP), providing competitive grants to awardees who could demonstrate long-term methane emission reductions. The funding opened the door for dairy farmers to be meaningful partners in meeting the state's ambitious climate goals.
The California Air Resources Board's (CARB) then approved amendments to its Low Carbon Fuel Standard (LCFS), creating the potential for carbon credit payments for fuels with low carbon intensity scores, adding financial incentives.
The convergence of interests across regulatory, dairy customer and renewable fuel market landscapes provided the catalyst for the nation's largest dairy state to address environmental, economic and social goals.
"In part, California's strict regulatory rules are aimed at avoiding excess air emissions. No state is more committed to vehicle fuel decarbonization and to reducing short-lived climate pollutants such as methane from cow manure than is California. Our dairy digester project helps with both decarbonization and short-lived air pollutants, so our goals and those of the regulators overlap," said Calgren's Lyle Schlyer.
Overcoming skepticism to deliver on goals
This year's recipient of the 2021 Dairy Sustainability Award for Outstanding Community Impact involves a partnership of 16 family dairy farms and two forward-thinking companies (see Sidebar below) delivering on those goals.
Initially, Calgren, Maas Energy and dairy organizations worked together to successfully secure nearly $28.3 million in matching funds from the DDRDP, representing about 50% of the total cost to build Phase I digesters. A $5 million grant from the California Public Utilities Commission to support the development of dairy biomethane cleaning, conditioning and pipeline infrastructure was also secured.
The history surrounding on-farm digesters has not always been smooth, leaving many dairy farmers skeptical about the technological and economic feasibility. Calgren and Maas Energy's approach was to remove much of the farmers' financial and management risks. Rather than dairy farmers having to become experts at running small on-farm energy plants, dealing with complicated regulations and negotiating offtake agreements with utilities and fuel providers, they offered a simple deal designed to complement each dairy's needs.
Maas Energy would construct and manage the digester, which would be owned by Calgren, alleviating the dairy farmer from capital expenditures and technical day-to-day maintenance. Calgren cleaned the biogas and injected the product gas into the local utility pipeline. In return, the dairy farmer would be paid for the manure they delivered into the digester to produce renewable natural biogas as well as receive any necessary on-farm improvements to their manure handling systems.
"When Calgren launched its ethanol operation in 2008, our dairy neighbors were skeptical," said Schlyer. "They were worried we would drive up their feed prices. It took us a while to dispel that impression, just as it took us a while to demonstrate the value of our wet distillers grain product. Those previous efforts actually helped somewhat when we first pitched the dairy manure digester project. Local dairies had previously been wooed by numerous dairy digester developers who couldn't perform, so some hesitancy was reasonable. Now that the dairy fuel project is well under way, I sense we may have finally turned the corner with the majority of dairies owners. Our strategy all along has been to team with local producers in mutually advantageous ways."
Adapting to the system wasn't difficult for Circle A/Airoso Dairy, a 2,800-cow dairy owned by Joseph and Laurie Airoso, near Pixley.
"Our facility was one of the last dairy facilities built in California," Joseph says. "We had built it with the intention of someday in the future capturing all the roof water, so we had a pond almost ready and a spot set aside so the digester literally almost plugged in to our existing system just behind the separation system."
Measuring success
As of early 2021, more than 22 miles of underground low-pressure pipeline link 13 dairies with Calgren's centralized biogas conditioning facility in Pixley, California. Three additional dairies haul biomethane via tube trailers, and another dairy supplies manure to a digester at the conditioning facility for biogas production.
The DDRDP funding process required scientific quantification of GHG emission reductions over a 10-year period for each digester. This methodology uses factors such as the number and type of dairy animals, animal housing, manure management, percentage of time manure effluent is stored in anaerobic conditions and energy-corrected milk production.
With Phase I complete, more than 150,000 tons of carbon dioxide equivalent (CO2e) greenhouse gases – mostly methane – are now captured from more than 70,000 cows and heifers annually. All totaled, the Phase I digesters will remove more than two million tons of CO2e from the atmosphere over a 10-year period.
The positive climate impact from Calgren's cluster doesn't end at methane capture at dairies. The biogas is then upgraded to become renewable compressed natural gas (R-CNG), a carbon-negative transportation fuel, which is injected into a utility pipeline owned by Southern California Gas Company (SoCalGas).
The R-CNG paves the way for cleaner air and a better quality of life for local communities. Calgren is in Tulare County – the heart of California's dairy community, which produces 27.5% of the state's milk – and is home to some of the nation's worst air quality. Heavy-duty diesel trucks that switch to R-CNG engines can emit up to 90% less oxides of nitrogen (NOx) and 20% less GHGs. Quieter-running R-CNG engines also reduce noise pollution.
The on-farm digesters are also helping dairies provide groundwater protection: All digesters constructed using DDRDP matching funds are required to have double-lined manure retention ponds using a synthetic material, reducing potential nitrate contamination of drinking water.
Economic and social benefits
With these economic barriers to entry removed, the payback period for participating dairy families began the first day they supplied manure to their on-farm digesters. Farms currently participating in Calgren's Phase I cluster receive monthly payments, providing an additional diversified and consistent revenue stream from their manure. The payments total more than $4 million annually, with payments to individual dairies varying based on the amount of manure supplied and the market value of LCFS credits. According to Calgren, dairy farmers see payments anywhere from $120 to $150 per cow per year.
The economic impact reaches further. According to the DDRDP's annual legislative report, the cluster's removal of CO2e from the atmosphere is achieved at a cost of $20.22 per ton, well below the average cost of $31.35 per ton across all DDRDP projects.
Calgren's project also brings new jobs and new economic activity to a region identified as a "disadvantaged community" in terms of health and environmental threats, sensitive population characteristics and socioeconomic factors. Tulare (and neighboring King and Kern) County is a region chronically plagued by double-digit unemployment rates, and the Pixley-Tipton area ranks in the 90th percentile of the most disadvantaged communities in the state. Calgren's project supports 20 full-time equivalent (FTE) jobs. Since 2017, the cluster has supported more than 75 FTE jobs annually for construction laborers, engineers and equipment and material providers. As the project continues to grow, it's expected to create 575 FTE jobs.
The cluster's dairy families ship milk to a variety of farmer-owned cooperatives and private processors, including California Dairies Inc., Dairy Farmers of America, Land O'Lakes Inc., Leprino Foods and Saputo Inc. Upon conducting an on-farm analysis using a tool such as the FARM Environmental Stewardship Program, those milk handlers will find that these dairies substantially lower their GHG balance sheet, a positive message for consumers.
Looking ahead
With R-CNG use on the rise as a transportation fuel – increasing 291% over the past five years – Calgren is positioning itself to grow with that market. With 18 miles of additional pipeline, Phases II and III will link 15 dairies with on-farm digesters under construction to Calgren's biogas gathering lines. With the completion of Phase III later this year, third parties that own their dairy digesters will be allowed to inject gas into the pipeline or haul it to the SoCalGas injection point.
Once Phase II and III are completed, Calgren expects to pay $21 million annually to the dairy families in the cluster.
Adding projects involving other companies, about 140 dairy digester projects are in various stages of development in California, with 33 already operating. According to CDFA, these projects will reduce all of California agriculture's GHG emissions by 6.5%.
"Some of the benefits we enjoy are strictly conditioned upon environmental compliance at all levels, including the dairies," Schlyer said. "Thus we and the dairies try to look over each other's shoulders to some extent. Importantly, this project clearly demonstrates the enormous benefits that can be obtained when the interests of regulators and producers are aligned."
The digester and other technology will help lead to sustainability for dairy producers, according to Airoso. "However, plain and simple, it has to economically make sense; otherwise your business can't be sustainable."
PHOTO 1: Covered lagoon digester on Circle A / Airoso Dairy, a 2,800-cow dairy in Pixley owned by Joey and Laurie Airoso.
PHOTO 2: Equipment and technology at Calgren's facility upgrades dairy biogas to renewable compressed natural gas (R-CNG) and injects it into a utility pipeline owned by Southern California Gas Company.
PHOTO 3: Calgren hosted dairy farm families at its biogas conditioning facility and pipeline injection point in Pixley, California. Courtesy photos.
Editor's note: The Calgren Dairy Fuels cluster was previously featured in Progressive Dairy. Read: Biogas cluster projects connect farms and renewable fuel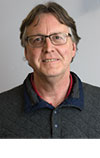 Dave Natzke

Editor
Progressive Dairy
California partners in the Calgren Dairy Fuels project include:
• Calgren Dairy Fuels LLC, Pixley: Produces renewable energy, including renewable compressed natural gas from dairy biogas.
• Maas Energy Works Inc., Redding: Designs and operates manure digesters. It has 29 operating dairy digesters with another 50-plus projects in various stages of development.
• 4K Dairy, Pixley: 4,000-cow dairy owned by sisters Leslie Souza and Brittany Torres.
• Legacy Holsteins and Legacy Ranch 2 dairies, Tipton and Pixley: 4,200 cows, owned and operated by brothers Jared, Josh, and Frank Fernandes.
• Circle A / Airoso Dairy, Pixley: 2,800-cow dairy owned by Joey and Laurie Airoso.
• Channel Islands Dairy, Corcoran: 8,400-cow dairy operated by Jon Cockroft, Ted De Groot and Eric Goedhart.
• Stillwater Ranch, Hanford: 5,000-cow dairy owned by Garret te Velde.
• FM Jerseys Dairy, Tipton: 3,200-cow dairy owned by Frank Mendonsa
• Robert Vander Eyk & Sons Dairy, Pixley: 2,800-cow dairy owned by Robert and Arlene Vander Eyk and sons, Derek and Brian.
• Little Rock, Blue Moon and Cornerstone dairies, Tipton: 7,300-cow dairies owned by the Gorzeman family, (Rick and Lani; their children and their spouses, Anthony and Jenise Gorzeman, Omar and Alyssa Torres, and Richard Gorzeman).
• K&M Visser Dairy, Pixley: 4,500-cow dairy owned by Keith and Mary Ann Visser.
• Williams Family Dairy, Tipton: 5,700-cow dairy operated by Josh and Charlene Williams.
• Riverview Dairy, Pixley: 3,000-cow dairy owned by Randy and Wilma Gorzeman.
• Vander Poel Dairy, Pixley: 5,200-cow dairy owned by brothers Joe and Ron Vander Poel.
• Four J Farms, Pixley: 2,500-cow dairy owned by brothers Frank, Jim and Richard Junio.