Editor's note: This article is the final installment in a series profiling sources for an in-depth feature about the Chinese dairy industry, appearing in print later this summer.
Dr. Jeff Elliott laughs when asked to describe his work: "Who would have thought a farm boy from west Kentucky would end up traveling around the world thanks to cows?"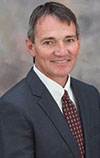 Today he consults in Taiwan, England, China, Saudi Arabia, the United Arab Emirates, Vietnam, Thailand and Italy, in addition to his work within the continental United States. He also provides technical support to the dairy industries of the Ukraine and Mexico.
Raised on a small Holstein dairy, Elliott attended the University of Kentucky for his bachelor's degree in animal sciences. He received both his master's and Ph.D. in animal nutrition from the University of Illinois with Dr. Jim Drackley.
Elliott began his professional career with Purina Mills of St. Louis, Missouri, as a dairy nutritionist in Illinois, Missouri, Kansas and Nebraska. As his experience grew, so did his territory, and Elliott moved to Amarillo, Texas, in 2006 to work with the large dairies in the Southwest.
Today, he serves as a technical consultant for Balchem, a nutrient protection technology company. The company specializes in the encapsulation of specific nutrients required by the dairy cow. His consulting focuses on cow management and comfort, in addition to dairy nutrition and ration balancing.
China experience
Elliott began working in Asia in October 2009.
Since then, he has made so many trips to China, his native hosts have stopped "entertaining" him. "When I first started working in the country, they made a point of staying at the Western-type hotels and feeding me at nice restaurants," he explains. "Today, we ride the trains with locals deep in country, carrying just my backpack and eating from street vendors."
"I'm pretty sure that in some of the areas I've visited in China, I was one of the first Western persons the locals had ever seen," Elliott says.
During the past seven years, he has seen the dairy industry improve rapidly throughout Asia. "One particular dairy in China has five 5,000-cow farms and are building two more to house 12,000 cows each," he describes. The general manager was trained in Florida where he learned U.S. technologies and operations. "They are by far the dairy with the most milk production per cow per day that I've seen in China, with 40 kilograms per day on 25,000 cows," Elliott says.
Taiwan experience
According to Elliott, Taiwan's dairy industry is not growing as much as China's, but they have adopted technologies quicker. "Overall, the Taiwanese have better milk production," he says. "The average dairy I've visited in Taiwan has between 150 and 200 total cows on the farm, milking about 100 cows per dairy. Most are privately owned with a single farmer."
"My first trip to Taiwan, I learned they were using TMR mixers and DHIA software to analyze their milk components per cow," he recalls. But while they were buying technology, they weren't necessarily trained in how to use it. "I asked the farmer when he had last changed the knives in his TMR mixer, and he didn't realize there were knives. By this time, the knives were nonexistent in the machine."
"Although the Taiwanese initially didn't know what to do with the DHIA numbers, today they are learning how to analyze records and the value those numbers can present to the dairy," he says.
Vietnam experience
Elliott just made his first trip to Vietnam in February 2016. The dairy industry is also relatively new to this Asian country, and there appears to be some vertical integration. "The largest dairy company in Vietnam that processes milk also owns the most amount of cows," he says.
A key difference with Vietnamese dairies is the influence of Israeli managers who live on-site. "That's a good thing," Elliott explains, "because the Israelis are knowledgeable dairy producers. They have the highest per cow per day milk production in the world." On the 500-cow Vietnamese dairy Elliott visited, they were running trials and using feed additives.
Thailand experience
Thailand is a monogastric market focusing on poultry, pigs and fish. While dairy does have a presence in this Asian country, it is not growing at the same rate as China.
"On my first trip to Thailand, I visited a hog farm, a poultry farm and a shrimp farm," Elliott explains. "Needless to say, I was a little out of my league, especially with aquaculture."
Elliott admits he probably learned more on that trip than he was able to share.
"Shrimp are slow eaters, so their feed has to be able to withstand the water," he says. "It also has to be highly digestible because they have such a short GI tract." PD
Karena Elliott is an international freelance writer who makes her home in Amarillo, Texas, along with her husband, Dr. Jeff Elliott.
PHOTO 1: A 500-cow Vietnamese dairy with an Israeli manager.
PHOTO 2: A Vietnamese silage chopper. Photos provided by Dr. Jeff Elliott.
View more photos of Dr. Jeff Elliott's travels in the slideshow below.