Two years ago, Zach Short went out to bring in the harvest on his family farm near Salina, Kansas. What started out as a normal day quickly turned into a disaster no one in his family would ever forget.
On Oct. 12, 2014, Short went out to work on the harvest with a group of employees and came across a grain cart that had gotten tangled in a power line and caught fire.
Seeing a flame coming from the back of the cart, Short grabbed the ladder going up the side of the cart, intending to climb up and get a closer look. All Short did was grab the ladder with his left hand before thousands of volts of electricity poured through him into the ground.
One of his employees saw what was happening and, searching for something that wouldn't conduct electricity, pulled an old scoop shovel with a wooden handle and plastic head out of the back of Short's service pickup. He used the shovel to pull Short off the ladder. That, Short says, was the first day's miracle.
"I was shocked for 40 to 45 seconds," Short says. "It's a blessing that that shovel was in that truck, because everything in our service trucks are metal tools for working on our equipment. It's not impossible to find something that wouldn't conduct electricity, but it was probably the big blessing of the whole thing."
Short says they don't normally carry plastic scoop shovels in their trucks. How that shovel ended up in his truck could not have been a coincidence. "A couple of days before when I was in that service truck, I ran into one of our neighbors who stopped as we were eating in town," Short says. "He pulled that scoop shovel out and said, 'I found this in the middle of the road, and I'm pretty sure it's yours.' [He] threw it in the back of my service truck. That's the only reason why I had it in the truck that day, and it probably saved my life."
Even though the contact lasted less than a minute, Short's injuries were severe. After enduring 12,000 volts for 40 to 45 seconds, Short's legs were damaged beyond repair. His left arm, which had been touching the ladder of the grain cart, was in as nearly as bad shape.
Short was taken to the local county hospital, and then life flighted to Wichita. He was in a coma for 20 days. He did not learn about the extent of his injuries until he woke up and discovered that, due to the extent of the damage, the doctors had to amputate both of his legs – the left leg above and the right leg below the knee. "Even then I didn't realize how bad everything was," he says. He wasn't alone.
"I guess I was in shock for a while," Short's wife, Jodi, says. "I just took it day by day, minute by minute."
From the first day he came out of the coma, it was an uphill battle. Some of his burns went clear down to the bone and had become infected. His kidneys were in danger of failing. He was on a machine that kept his lungs in motion, and his lungs were both full of fluid. "My vitals kept going downhill, and the doctors said I was probably not going to make it and even if I did, my injuries were so extensive that there would be a long road ahead to get me healthy."
It got so bad at one point that his family brought in a priest to read him his last rites and came to say their goodbyes. "That night, they quit forcing air into my lungs, and my lungs started draining and clearing themselves out on their own, and my vitals just kept getting better on their own," Short says. "My wife told me she remembers the doctors saying, 'This is a miracle. God must have a plan for him.'"
Short says waking up in the hospital after the crisis had passed is a precious memory to him. "I remember waking up and seeing my family, just the look in their eyes, then looking at my wife," he says. "I've never seen somebody so happy to see me."
Short says his family, especially his wife, was his biggest support. "I had friends and family there who talked to me and prayed. They lifted me up and kept me going through it. And my daughter – I still got to see her, so she kept me going."
The doctors were able to reconstruct his left arm by using muscles from other places in his body, as well as cadaver tissue. After the surgeries were complete, Short had a hard time adjusting to the reality of the struggles he still had to face. "That's when I started going mentally downhill, when I realized my life had forever changed. I had a lot of worries about what I was never going to be able to do again." Jodi took over most and eventually all caregiving duties, especially changing the dressings on Short's burns.
Short had to start looking for the good in the situation. He started small, just being grateful to be alive. "When you get shocked, the electricity burns you from the inside out, so it's kind of hard to believe that anybody could even survive burns like that." Despite the bleak outlook for Short's future, there were still many blessings. The doctors in Wichita said that Short would have to be on dialysis for the rest of his life and most likely have a kidney transplant. "It's kind of another miracle," Short says. "My kidneys work 100 percent like they did before, and I've never had to have dialysis, so I'm really thankful for that."
Returning home was another tough realization to Short that he would never be the same again. "It was basically seeing how much my life had changed and seeing how much I couldn't do that I had before when I was perfectly healthy."
This was the hardest time for Jodi. "I didn't have the help from hospital people," Jodi says. "It took me two hours a day, in the beginning, to shower him, change his dressings, and then we also had a 1-year-old running around at the time. It was a lot put on my plate when we got home, but we made it."
Short says he started working on regaining his physical strength by setting small goals and working on them every day till he could move on to the next one. It helped him to see the improvement and feel like he was getting somewhere. Today, it has paid off. "I can use my hand pretty good," Short says. "It doesn't close all the way like I wish, but I can hold things in it. I can hold my daughter, which is also another miracle to me."
Jodi says a group of neighbors got together and helped finish the harvest while Short was in the hospital. "They were just neighbors and friends," Jodi says. "It was really neat that people stepped up and did that for us."
Short says the community came together to help raise funds to pay for his medical costs. "It amazes me how my local community came together and helped me out. I didn't expect them to or ask them for help; they stepped up and did it on their own," Short says. "It's pretty amazing to feel the love and support in a rural community." But the giving hasn't stopped with the local community. As word spread of Short's injuries, he received help from people he'd never met. "It amazes me how many good people there are out there, that's for sure."
Short got his first prosthetics in July of 2015. After that, he began learning how to walk. Short says his prosthetics were surprisingly easy to stand on, although learning how to balance on them was a different matter. "You no longer have your feet and toes and ankle muscles to keep your balance," he says. "With prosthetics, your balance is all about using your upper body." It took around three months of hard work before Short was able to walk with his prosthetics without a cane or walker. After his mobility improved, Short began getting back to work, starting out in the shop but eventually making it back to the fields. By fall, he was able to help with harvest.
Short received an additional blessing in the form of a microprocessor knee for his left leg. Walking over uneven fields with prosthetic legs is not an easy task. Combine that with the risk of falling and damaging an already delicate arm, and the situation becomes more serious. Short's insurance did not cover the cost of a microprocessor knee that would help him walk around in the fields more easily. A Marine veteran who also visits the prosthetics clinic found out he needed a microprocessor knee and let Short use his extra knee. "That Marine vet just let me use it at no charge, just out of the goodness of his heart," Short says. "I wouldn't be able to do half the things I'm doing on the farm right now if it wasn't for that knee."
This last year he was able to help full time with grain harvest. Short said he can manage any piece of equipment except for a semi. There have been no modifications to any equipment on the farm to make things easier for Short. "I've learned how to adapt and change how I do things," he says. "I look at each thing as a challenge or a goal that I could set. I just set small goals, and when I could accomplish them, it felt that much better to me."
For Jodi and everyone else in Short's life, his recovery is a miracle. "It was pretty awesome to watch him because we weren't sure what he would be able to do, if he'd be able to do most of the things he was doing before," Jodi says. "Now he's pretty much doing everything he did before; he just does it a little differently. It's pretty amazing to see."
Short says that the biggest blessing of all is that he can still work hard and do his part on the farm. "It just makes you feel like you have a purpose in life," Short says. "I've never been so thankful to work in my life, that's for sure. I am blessed every day to get out and go to work."
Jodi says Short's accident has wrought a real change, something far beyond the prosthetic legs and scars. "It was definitely a complete miracle," she says of the experience. "If you saw him from the start to now, you would hardly believe it's the same person. It's like night and day. I don't really have words to describe how awesome it is to see that again."
Short says his biggest takeaway from this experience is the understanding that life can change in a split second. "Be thankful for what you can do every day and don't take things for granted."
Jodi says she's learned to hope and have faith. "Let God be in control of it all, because you are definitely not in control at that point," she says. "You have to leave it all up to God and hope that everything comes out for the best."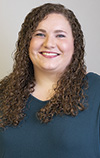 Carrie Veselka

Staff Writer
Progressive Dairyman
PHOTO 1: Two years ago, Zach Short lost both legs and nearly lost his life, but today, with the help of prosthetics, he can operate almost every piece of machinery on the farm.
PHOTO 2: Zach Short says his family and friends, especially his wife, Jodi, and daughter, Brynlee, were his biggest supports on the way to recovery.
PHOTO 3: Zach Short says one of the biggest blessings from being able to save his left arm is that he is still able to work and able to hold and carry his daughter.
PHOTO 4: Jodi Short set up a Facebook page called "Prayers for Zach Short" that currently has over 5,800 members to keep the community – both local and online – updated on Zach's progress. Photos provided by Zach and Jodi Short.