Progressive Dairyman thanks the following readers for their willingness to serve on its advisory board. Reader advisers provide ongoing feedback about the content in the magazine and generate ideas for future content.
These dairy owners will also be featured in roundtable discussion articles throughout the remainder of the year.
Jim Werkhoven
Werkhoven Dairy Inc.& People's Creek Dairy
Monroe, Washington
Quick facts
Herd: 1,700 cows
Bedding: Digested, separated manure solids in freestalls
Crops: 1,500 acres in total, 900 corn for silage, 400 acres of pasture for heifers and dry cows, and 200 acres of grass hay
Milk handler: Darigold
Dairyman Jim Werkhoven is in the fourth quarter of his dairy career, but he still finds fulfillment in milking cows now, as at any point in time before. His 1,700-cow dairy in Washington state, owned in partnership with his brother Andy, feels the financial stress of low margins just like other dairies.
But at this stage in his career, Werkhoven enjoys seeing the next generation of ownership joining the farm and excelling in their new roles.
"I like watching the dairy continue, and continue in success," Werkhoven says. "I like the business carrying on to the next generation and providing people with a decent living."
Because the next generation is beginning to help out, Werkhoven doesn't have to be on the farm 24-7. He says he's present about two-thirds of the time.
"When I'm around, my role is to feed the cows," Werkhoven says. "The other third of the time, I'm serving as a DMI board member or traveling for industry meetings or pleasure."
Werkhoven serves as a Dairy Farmers of Washington board member and previously served for 20 years as a Darigold board member. He and his wife are currently both serving as DMI board appointees. He says that's unusual but not unheard of, as there is another married couple presently appointed to the board.
"I'm learning a lot about DMI, how it operates, how promotion dollars are spent, and I'm actually feeling pretty good about it to be honest," he says.
Werkhoven and his brother are the second generation on the farm. Their parents moved from Minnesota and bought a 40-acre farm and 20 cows after World War II. The farm has grown regularly year after year.
"We've seen slow, steady expansion. That's been the story of the farm," Werkhoven says. "With the exception of early on, we haven't doubled in size at any time. We'll be milking 200 or 300 more cows next year than we are milking this year."
Werkhoven would like to see that growth continue so that, in a decade, the dairy is twice the size it is now. To be able to do that, the farm will have to continue to innovate when it comes to manure handling. That's an award-winning part of the dairy's past.
Nearly a decade ago, the dairy partnered with a local Native American tribe to build a shared digester, accept local organic waste with tipping fees, preserve a local Chinook ecosystem and generate renewable electricity. That effort and others helped the dairy earn the first-ever Sustainability Award from the Innovation Center for U.S. Dairy in 2012.
Besides its efforts in sustainability, Werkhoven says another aspect that makes his dairy unique is the duration of his partnership with his brother.
"We've been partners all of our adult lives," he says. "We had good parents. It's not been entirely smooth, but I think we have learned the art of compromise. It's better to get 50 percent of what you want than to not get 100 percent."
One thing the family still does nearly every day is gather in the mid-afternoon for a coffee break and to catch up on things both personal and professional. The primary topic of most meetings the past few months has been how the dairy will cut costs or improve margins.
"Those meetings are kind of a cross between family and business time. It's been a real positive. No matter how unhappy you are, you sit down and have a cup of coffee and talk."
Gratitude helps Werkhoven remain optimistic about the future.
"This is a better-than-average herd of cows," Werkhoven says. "We do a pretty decent job in most aspects of this business."
Lynda Foster
Foster Dairy
Fort Scott, Kansas
Quick facts
Herd: 180 commercial Holstein cows
Parlor: Three Lely robotic milking units
Bedding: Virgin sand in freestalls
Crops: 800 acres – 150 in corn silage, 100 in corn for grain, 250 in soybeans, 300 in pasture/grass hay
Milk handler: DFA
Foster Dairy Farm recently converted to robotic milking. They have three Lely robotic milking units and would like to purchase a fourth robot when milk prices improve.
"We really need that fourth robot. We're really pushing the ones we have," Lynda says. "The cows are milking about 85 pounds; they're doing well with the robots for the most part."
The dairy is the last one still in business in their county in southeastern Kansas. Lynda is proud the dairy remains standing, that she and her husband still work on the farm and that they support the dairy without off-farm income. She imagines in the future the dairy will have to expand in order to be able to produce a full semi-truck load of milk by itself.
"With a fourth robot, we could be milking about 220 to 230 cows," Lynda says. "We wouldn't have to do too much changing around to get there."
Lynda has already begun the process of transitioning the dairy to the next generation – her son, David, and his wife, Addi. They are the fourth generation to participate on the dairy since it was founded in the late 1940s. Lynda says as long as she's in good health she'd like to continue to dairy as long as possible.
"While we don't have any interest in retiring any time soon, we have begun the process of transitioning to the next generation," Lynda says.
Lynda graduated from Kansas State University and majored in dairy production. While in school, she met her husband, Gary, a mechanical engineer Lynda says she turned into a farmer. She was one of just a few female students to graduate in her class.
"I'm a female living in a man's word," Lynda says. "I've always said I'm a dairyman and proud of it. You don't need to call me a dairywoman or dairyperson."
She was the first female to be named the Kansas Dairy Leader of the Year in 2013. She was appointed to the National Dairy Board twice. She enjoys serving her local county fair, the Kansas Dairy Association and Midwest Dairy Association. When she's not on the dairy, she enjoys touring other dairy farms, visiting relatives and spending time with her grandkids, including singing with them while she plays guitar.
Will Gladstone
Newmont Farm
Bradford, Vermont
Quick facts
Herd: 1,400 commercial Holstein cows
Parlor: Double-20 parallel
Crops: 2,200 acres in total, with 1,200 acres in field corn and 800 acres in a grass-alfalfa mix for silage, 200 acres of wholesale pumpkins
Milk handler: Agri-Mark
Will Gladstone returned to his family's Vermont dairy in 2008 and has since become the 1,400-cow dairy's manager. He is one of three sons of Walt and Margaret, two of which are still involved in the dairy.
Gladstone is fluent in Spanish, and it's one of the ways in which he personally adds value to the dairy.
"I think that's really helped the farm," he says. "We generally wake up every day and try to treat our employees really [well]. We try to have really long retention times. … My dad is a big-picture thinker, and I'm more about attention to detail. So we're a good complement to each other."
The dairy milks a herd of commercial Holsteins and genomic tests to improve their genetic progress. The dairy is currently selectively breeding its best cows; 20 to 30 percent of its mature herd gets bred to beef semen.
"I'd like to think that someday we can get to the point where a calf is either born black or a heifer that we plan to raise," Gladstone says. The family raises all of its own heifers on-site.
The dairy is in the process of switching from reclaiming its deep-bedded sand. Late last year, they installed a pack mat in one-third of their freestalls. It's a mattress that lies 4 inches below the curb and has helped with sand retention. Gladstone says so far, so good.
"Sand, manure and mechanical separation is a tough deal to keep going … We will probably eventually walk away from separation altogether."
The dairy also has plans to build a transition barn this year which will enable the dairy to continue to grow. Later this year, the family will test the feasibility of owning and operating their own ice cream parlor, or "scoop shop" as Gladstone refers to it.
"We'd really like to continue to grow, so there is a sense to do that, and based on where we live, we need to consider diversification into making our own products."
Two things that make the dairy unique are its newsletter they mail to 1,500 neighbors twice a year to keep them updated about news related to the dairy and their decades-long tradition of planting several hundred acres of wholesale pumpkins, the sales of which help increase the dairy's bottom line. With a desire to continue growing, Gladstone says the family has some tough decisions ahead.
"I think we're going to have a ton of opportunities and a ton of big decisions we're going to have to make as a function of external pressures [milk price and environmental regulations]. We're going to have to decide what ones we jump on and which ones we pass on. We're trying to stay true to who we are and what makes the most sense for the future."
When he's not on the dairy, Gladstone enjoys skiing, spending time with family, snowmobiling, watching his kids sporting events and taking a road trip.
Dan Brick
Brickstead Dairy
Greenleaf, Wisconsin
Quick facts
Herd: 800 cows
Parlor: Double-10 parallel
Bedding: Virgin sand in freestalls
Crops: 950 acres in total, with 400 in forages and 550 BMR corn silage
Milk handler: DFA
Dan Brick is the owner of an 800-cow dairy just 20 miles south of Green Bay. Living so close to a metropolitan area, his dairy and others in Brown County are under regular scrutiny.
He's by far not the largest dairy in the county but still a leader in the community when it comes to environmental stewardship and best farming practices. Years ago, Brick got involved in conservation efforts and developed innovative ways to apply manure and preserve water quality; to this day, it's still a focus on the dairy.
"My goal is to expand the dairy, but first and foremost, every decision we make has got to make it more efficient," Brick says. "For example, we need to be more efficient on our manure handling. Land costs around here are very expensive."
Brick is the fifth generation in his family to operate the dairy. He's been the sole owner-operator for the last 18 years. He's proud of the longevity of the dairy and its ability to survive tough times.
Cow comfort and cow care are areas where Brick enjoys contributing on the dairy. He's still involved on a daily basis in overseeing how herdsmen care for cows.
"I think if I became a 4,000- or 5,000-cow dairy, I would still do the same thing. I wouldn't give that up," Brick says.
This year, he's focusing on efficiency of employees, heifer inventory and feed management.
"We are carrying a few extra people to make sure we have a steady workforce," Brick says. "Making sure we keep them all busy and coordinating tasks is ongoing."
Fine-tune, dial-in and efficiently manage are regular vocabulary words to describe how Brick operates. For example, every month he predicts needed heifer inventory based on how repro went the previous month and adjusts whether more beef semen or sexed semen is used the following month.
"For cash-flow purposes, we don't want to be paying for any extra animals we don't need here on the dairy," he says.
One day, he'd like to switch from conventional milking to robotic milking. He can see that happening sometime in the next 10 years. When that happens, he'd like to expand the dairy again. The dairy's last expansion was in 2007.
Brick is a Brown County Dairy Promotion board member and original demo farm in his county for innovative use of cover crops and manure application. When he's not on the dairy, Brick enjoys spending time with his three sons playing football or baseball and going to Green Bay Packer football games.
Aaron Wickstrom
Wickstrom Dairies
Hilmar, California
Quick facts
Herd: 2,400 Jersey cows
Parlor: 50-cow rotary
Bedding: Composted manure solids in freestalls
Crops: 1,000 acres triple-cropped among corn, BMR sorghum-sedan and a wheat-rye mix. Barring a drought, the dairy can grow all of its own forages with these crops.
Milk handler: Hilmar Cheese
Aaron Wickstrom is a fourth-generation dairy farmer. His great-grandfather started the dairy in California's Central Valley in 1940. For 10 years growing up, he lived in the Midwest with his family while his dad, Tim, attended the University of Minnesota for grad school.
Aaron joined the farm in 2004 after graduation from North Park University in Chicago. He has a degree in economics and finance.
The dairy is into cloud-based innovation and integrating technology where possible. For example, the dairy has a post-dipping robot and a Lely Juno feed pusher. It uses the messaging app – Slack – for communication among employees, managers and teams.
Wickstrom says one thing that makes his dairy unique is a culture perpetuating low employee turnover. "We value our people. We make an investment in them with training," Wickstrom says. "We take the attitude of: How can we make the job easier for the people on our team?" In a few short words, how he operates can be summarized into: Do your best when times are good and bad.
Wickstrom's proudest accomplishments since rejoining the farm include decreasing its water use and focusing on animal well-being by training employees on low-energy animal handling. Besides milk prices, the biggest challenges facing the dairy will continue to be air and water quality regulations, and labor availability and training entry-level employees.
Outside of his day-to-day work on the dairy, Wickstrom provides tours to downstream dairy product buyers. Last year he participated as a panelist at Slack's Frontiers conference.
"Any opportunity I get to educate about animal agriculture, I usually take," Wickstrom says.
When he is not dairying, he enjoys traveling to historical sites, downhill skiing, mountain climbing and just generally being outdoors.
PHOTO 1: Jim Werkhoven
PHOTO 2: Lynda Foster (second from right) and her husband, Gary (right), have already started involving the next generation on their dairy farm – their son, David (left), and his wife, Addi.
PHOTO 3: Will Gladstone.
PHOTO 4: Dan Brick with his wife, Melanie, and sons Sawyer, Ian and Elijah.
PHOTO 5: Dairyman Aaron Wickstrom and his wife, Lauren, with their children, Anders, Ingrid and Malin. Courtesy photos.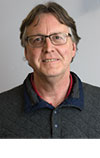 Dave Natzke

Editor
Progressive Dairyman