Milk is one of the most nutritious items requested by food bank clients, but it's rarely donated. Because it needs to be kept cold and safe, and has a relatively short shelf life compared with other donated items, it must move through the system quickly.
Buying milk at stores isn't a perfect solution, since it requires volunteers to pick up and deliver bulky gallons and can be expensive.
To overcome these challenges, Northern Illinois Food Bank and Prairie Farms Dairy Inc. teamed up to create the Milk 2 My Plate program where milk is delivered directly to local food pantries every week.
Established in 2012, the program now distributes 16,000 gallons of milk monthly, allowing clients in need to take home milk that is as fresh as store-bought milk.
It's important to distinguish between a food bank and a food pantry. A food bank is a non-profit organization that collects and distributes food to hunger relief charities/organizations. Food banks are typically operated out of large warehouses where they solicit, store and distribute millions of pounds of food.
After food has been collected at a food bank, it is sorted and distributed to non-profit organizations such as food pantries, soup kitchens, homeless shelters, senior care and emergency relief programs.
A food pantry provides food directly to those in need. These facilities receive, buy, store and distribute food to low-income individuals in their community.
Today, 45 community food pantries across 12 Illinois counties receive weekly deliveries of fresh gallons of 1 percent milk for distribution to families and senior citizens.
"Back in 2012, we hired a nutrition director to help us look at some of our nutritional goals. We saw out of the five sections on the USDA My Plate, dairy was the one that was missing the most," says Steve Ericson, director of food procurement for the Northern Illinois Food Bank. "So we started looking at how we could get more milk and dairy products donated."
Leaders from the food bank met with Prairie Farms to see how they could tap into more of their dairy products – particularly milk.
From the conversation, the food bank found they would be able to purchase low-fat gallons of milk from Prairie Farms Dairy at a fixed and more affordable cost, and also have it delivered to the food pantries directly.
"To have them deliver it for us took out the whole safe food-handling risk," Ericson says. "They put the milk right in the cooler for the pantries, and it is a huge benefit because we don't have to handle it."
Through this program, the food bank is better able to meet the milk and dairy product needs of its clients without direct involvement in storage and distribution. This also eliminates safety concerns that might arise if the milk first must be routed through the food bank's warehouse.
Previously, the food bank was used to having milk donated that was close to or past the sell-by date. Because the milk is delivered directly, the food bank no longer has to worry about wasting milk because it can be held for up to two weeks.
"The milk will never be fresher than coming straight from the dairy," Ericson says. "When it comes to this program, one of my favorite little phrases is, 'Forty-eight hours before it was delivered, it was in the cow.'"
To cover the costs, the food bank and its network of food pantries secure donations from grants as well as corporate and individual supporters.
"It is pretty simple, frankly. Prairie Farms delivers the milk to the respective participating sites. They invoice us once a week, and our food bank processes the invoice and then sends the bill out to the food pantries," Ericson says.
"We take whatever the dairy charges us and subsidize or reduce the cost of the milk to the pantries with money we fund-raise and write grants for. And, of course, the clients come to the food pantry and don't pay anything."
Prairie Farms Dairy has gained a consistent, year-round customer and is able to deliver fresh milk directly to each food pantry through its existing ordering system and delivery routes.
As the program has grown and is nationally recognized among the Feeding America network with the dairy industry's endorsement, the food bank has created a model for other food banks and their local dairies to replicate.
"Part of our pitch was that there is this huge market potential for Prairie Farms and the dairy industry because we are one of 200 food banks in the whole country that are part of the Feeding America network," Ericson says.
"If you take what we are doing on a relatively small scale for Prairie Farms and multiply it by 200, the dairy industry is looking at a lot of gallons that potentially aren't being tapped into or sold."
For local dairies or cooperatives to get involved, Ericson's advice to producers is to have a conversation and meeting with their own local food banks.
"I think somebody has to take the first step or make the first call and start the dialogue," Ericson says. "I think having somebody take the initiative from either end to call the other and say, 'Hey, let's talk,' is really how it started with us. Without that initial conversation, no one is going anywhere."
Ericson encourages local food banks and pantries to look into ways of doing business locally and for ways to give back to the community.
"By supporting and purchasing milk from the local dairy, we are essentially re-investing in the local farmers and economics of the community. The milk we are buying and supplying to food pantries is staying in the northern Illinois community where most of the farms are located," Ericson says.
The Northern Illinois Food Bank encourages consumers to make donations to The Great American Milk Drive, which is a national program that helps deliver nutrient-rich gallons of milk to families struggling with hunger.
Through The Great American Milk Drive, people can donate much-needed milk with a simple click of a mouse at or by texting "Milk" to 27722. For as little as $5, milk will go to a family who does not have regular access to it. Consumers can also ensure that the milk is delivered to a local Feeding America food bank in their hometown by entering their zip code.
PHOTO 1: Local food pantry guests are ecstatic to receive fresh milk delivered by Prairie Farms Dairy Inc. in northern Illinois. Courtesy photo.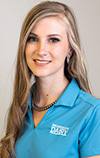 Audrey Schmitz

Progressive Dairyman
Editorial Intern