When the conventional way of dairy farming wasn't working for Norm Nickerson and his sons, Chris and Joe, they decided it was time for a change.
"Our philosophy is to keep it simple," Norm says. "We carry it a little farther than other dairy farmers."
The Nickersons are graziers. They have four farms in south Florida, which are all divided into paddocks.
Norm started dairying the conventional way 50 years ago. He milked 18 cows at the time. Joe and Chris joined as partners in the farm in 1984.
By then there were 150 cows. Together they bought some bankrupt farms and admit to growing too quickly.
"We were trying to do it the 'right' way," Norm says.
The Nickersons used to raise calves, heifers, feed and silage, but it wasn't working.
"We could not manage a conventional dairy farm," Norm says. "So we started grazing."
In 1987, they sold all the heifers, hay equipment and tractors. The money garnered from the sale was used to pay off old debt and to purchase more cows.
The Nickersons traveled to Texas to learn more about grazing and transitioned to that style in 1992 on three dairies.
"There were a lot of growing pains and a lot of education over the years," Norm says. After a successful 10 years of grazing they were able to purchase a fourth dairy.
Now, there are 4,500 cows milking with a total of 5,000 head at the dairies.
Norm runs a 350-cow, seasonal dairy that is shut down in August and September. Joe operates another 450-cow, seasonal farm and a 2,500-cow, year-round farm with 500 dry cows there as well. Chris oversees a 1,200-cow, year-round dairy.
According to Chris, 24 percent of the ration is from grazing the dairies' 1,970 total acres. The paddocks range in size from four acres to 10 acres. Every cow has access to a cooling pond.
They have no portable shades or structures on the pastures. "The cows are much cleaner than they used to be, either from the cooling ponds or paddocks," he says.
Every pasture has a water trough. Cows do 80 percent of their drinking on the way to and from the parlor. Some moisture is also obtained from the grasses they eat.
Additional hay and feed is purchased for the dairy. The hay is contracted with two local growers.
The only equipment they have is one tractor per farm, which is used for feeding hay. All other feeding is done in the milking barn to minimize feed loss.
Cows are fed two times per day in the parlor or on their return from the parlor. The amount fed depends on the length of grass at the time. For instance, more feed is fed when grass is short.
In keeping the new model simple, the cows are all bull-bred. The Nickersons have a buyer that finds the bulls starting in May. They arrive at the dairy around 1,100 pounds.
When the bulls arrive they are separated and put in the herds where needed. They are not mixed with the seasonal herds until Jan. 1 to ensure the cows will not calve until Oct. 1 or later.
The Nickersons pregnancy check everything. If a cow is short-bred or open, it is delivered to the year-round dairies.
Springers are delivered to the larger dairies and fresh cows can enter the smaller farms that aren't set up for calving.
No ear tags are used, nor are cow IDs of any kind. Everything is managed on a whole-herd basis.
Based on bulk tank averages, the cows are producing around 65 pounds per cow per day. They say they feed enough to maintain a 40-pound average.
That said, they don't spend much time tracking production, just the dollar amount it takes to get it.
"We realized it was the bottom line that would save us," Norm says.
The farm only treats for mastitis. They also vaccinate all dry cows once a year when the new replacements arrive. Any other disease typically results in the cow leaving the dairy.
The dairies' cull rate is 25 to 27 percent, 5 percent of which is death loss.
About 1,250 to 1,350 replacements bred to calve in October and November are purchased each year. "Cows that calve in October make us the most money," Chris says, because they avoid the heat stress toll from Florida's summer weather.
"By purchasing cows, we also have control over the quality of animals in our herd," Chris says.
Calves are sold and taken from the dairy within 48 hours of birth. They are sold on a contract basis after bids are taken from various buyers; heifer calves are sold by the pound and bull calves are sold at market price.
The calf buyer tubes each calf for its first feeding. "We haven't fed a calf in 16 years," Norm says.
Volatility is managed at the dairies by the amount of purchases they make. When milk prices are low they don't buy as many replacements. When prices are high, they buy more feed for the cows.
They also say grazing could ease some of the volatility problems.
"If more people would switch to grazing it would dry up the surplus of milk in this country," Norm says. Plus, it could give more farmers a bit of a life off the farm.
"We do very little," Chris adds. "We bumped cows today for pregnancy checks and will do minimal work for the rest of the week."
Norm says grazing changes your lifestyle – instead of the farmer working for the cows, the cows work for the farmer.
The dairies employ 29 people in addition to the family members that work on the farm. Joe's wife, Marlene, works in the farm office.
They have two children, Courtney and Logan. Courtney works in the office, too, while Logan is working full-time on the farm.
Chris' wife, Melinda, also works in the office, as does their daughter Brittany. They also have a son, Holden, who is employed full-time on the farm as well.
The third generation officially joined the farm one year ago and a fifth dairy is being planned. A grazing one, of course, to keep it simple. PD
PHOTOS
TOP RIGHT: Norm Nickerson and his son, Chris, enjoy the lifestyle grazing provides them. They also farm with Norm's son, Joe, and their wives and children.
TOP LEFT: A protein-based feed supplement is fed directly in the parlor, while either fresh grass or hay is consumed in the pasture. Photos by Karen Lee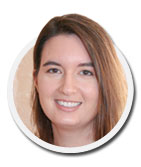 Karen Lee

Progressive Dairyman Midwest Editor