In their 10th year, the Innovation Center for U.S. Dairy's 2021 Sustainability Awards recognize the work of the dairy community in providing environmental, social and economic benefits. This year's award recipients in the Outstanding Dairy Farm Sustainability category are Red Sunset Farm, Mifflintown, Pennsylvania; Goodrich Farm, Salisbury, Vermont; and MVP Dairy LLC, Celina, Ohio.
Other honorees include: A pilot project in Wisconsin involving Grande Cheese, Lafayette Ag Stewardship Alliance and Farmers for Sustainable Food was recognized for Outstanding Supply Chain Collaboration; Calgren Dairy Fuels, Central Valley, California, received the Outstanding Community Impact award; DairyWest, Idaho and Utah, was honored for Outstanding Community Impact – Pandemic Response; and Outstanding Dairy Processing and Manufacturing Sustainability recognition went to Rogue Creamery, Central Point, Oregon.
Outstanding Community Impact – Pandemic Response
Dairy West
Idaho and Utah
The COVID-19 pandemic brought to light an often-overlooked aspect of "sustainability" stretching from the beginning to the end of the supply chain: the role of dairy and the dairy industry in food and job security.
When the initial force of the pandemic hit in early spring of 2020, market disruptions caused by closures of restaurants, schools and other segments of the food service industry backed up inventories of dairy products and milk supplies all the way to the farm. At the same time, increased retail demand caused some short-term shortages in availability, and economic conditions for some consumers led to affordability and accessibility challenges.
Dairy organizations, from individual farmers to cooperatives and processors, jumped into action, in many cases making almost immediate pivots to address supply chain disruptions while meeting the food security issue head-on. Those efforts led to the creation of a new dairy sustainability award in 2021.
Dairy's pandemic response was nationwide and extensive. Putting human faces on those efforts is Dairy West, recipient of the 2021 Dairy Sustainability Award for Outstanding Community Impact – Pandemic Response.
As a regional dairy checkoff organization, Dairy West is charged with stewarding the investment of dairy farmers across Idaho and Utah. The organization's focus is to help sustain dairy farmers through programs and relationships generally related to promotion, marketing and research.
The COVID-19 pandemic took those relationships another step. Dairy West's Curds + Kindness initiative connected the dots with a twofold goal: to save milk from being discarded by diverting it to processing plants with excess capacity and to get dairy foods to communities in need.
"Dairy West is a farmer-funded promotion organization, and our board of directors, who represent farmers throughout Idaho and Utah, saw the great opportunity before the organization when the pandemic struck," says Karianne Fallow, Dairy West's chief executive officer. "They quickly supported the Curds + Kindness initiative because they knew it would help farmers stay in business, keep dairy processing facilities operational and feed those who most needed it in our communities. Our relationships across the supply chain, including with farmers, were strengthened because of our creative action."
A sudden disruption
The dairy supply chain suffered from a sudden shift in demand. With much of the milk produced in Dairy West's area going into cheese and powder for food service and export channels, many farms in the region were forced to dispose of milk that could not be processed. With a slowdown in dairy products moving out and no room for new milk coming in, job security within dairy processing channels was threatened.
In late April 2020, using its existing infrastructure and resources, Dairy West hosted a call among the region's many processors to assess the situation to learn more about current plant capacity and product storage and gauge interest in collaboration. By immediately matching available capacity with excess milk supply, the program diverted an estimated 2 billion pounds of milk, enabling dairy farmers to be paid for a product that would otherwise have been discarded.
Dairy West received board approval to purchase dairy products at cost from participating processors for distribution through channels still open. They also worked with processors to convert excess products, normally produced in bulk, into family friendly portions.
For example, arrangements were made to cut and wrap 8,000 pounds of bulk cheese for personal consumption, and distribution coordination moved 94,288 pounds of yogurt before it reached its expiration date.
Connecting the final dots in the supply chain meant getting dairy products to the organizations who helped reach families in need at food banks, youth centers, shelters and schools. For logistics, Dairy West employed a national industry partner, On the Go Marketing, to coordinate all scheduling, transportation and distribution. In another aspect of sustainability, Dairy West sought to provide regional food banks and schools with dairy foods from local processors whenever possible.
The overall Curds + Kindness program distributed over 1 million pounds of dairy products in 2020, serving an estimated 500,000 people from across the region.
Throughout the Curds + Kindness effort, Dairy West monitored all aspects of the program including product production, distribution, companies involved and (to the extent possible) community reach. The total outlay for the program was just over $2.4 million, 74% of which went directly to the purchase of dairy products and 26% into transportation logistics.
Over 15 dairy-related companies were involved, and many non-related dairy companies showed interest in supporting dairy farmers and the local community by participating in the effort. Dairy West received over $170,000 in support ($61,350 direct financial contribution and $109,307 in in-kind support) to offset the cost of the program.
Dairy West also took the program one step further. The program provided over 15,000 grilled cheese sandwiches to frontline healthcare workers across Utah and Idaho as a thank you for their tireless effort in keeping our communities safe during the pandemic.
Beyond the numbers, one of the most positive effects of this program was the impact on those involved. There was a strong desire to help, despite the challenges related to health and safety protocols.
Dairy West is continuing the pandemic-related Curds + Kindness program in 2021, making adjustments based on changing needs and opportunities. Long-term, this program highlights an opportunity to inject resiliency into the regional supply chain, both in its ability to quickly adapt to unforeseen market volatility and to be flexible in the midst of uncertainty.
"Curds + Kindness will continue to be an initiative that Dairy West employs as part of a broader hunger strategy," Fallow says. "The spirit of building strong communities, with dairy at the center, will remain part of our ongoing efforts. The pandemic is certainly not the only time that we will see people and communities in need, and Dairy West will continue to find creative ways to close the food insecurity gaps facing our region."
The Curds + Kindness program was and is a great reminder of how a common purpose can unify and motivate, and that through organization and coordination the dairy supply chain can quickly, seamlessly and willingly come together to solve challenges and aid the community.
This program worked particularly well in the Idaho and Utah region because of the high concentration of companies producing longer shelf-life dairy products. However, their model can be adopted by others who work with their own local infrastructure and support to meet challenges.
PHOTO 1: Dairy West's Curds + Kindness initiative connected nearly every dot in the dairy supply chain throughout Idaho and Utah, from finding a processing home for dairy farmer milk and arranging for packaging bulk dairy products for personal consumption to distribution to food banks, youth centers, shelters and schools and providing grilled cheese sandwiches to frontline healthcare workers.
PHOTO 2: Curds Kindness Truck.
PHOTO 3: St Lukes Meridian. Courtesy Photos.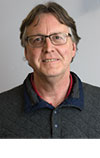 Dave Natzke

Editor
Progressive Dairy