Editor's note: Progressive Dairyman features recipients of the Innovation Center for U.S. Dairy's eighth annual U.S. Dairy Sustainability Awards.
Three farms – Cinnamon Ridge Farms of Donahue, Iowa; Majestic Crossing Dairy of Sheboygan Falls, Wisconsin; and Philip Verwey Farms of Hanford, California – were recipients of Outstanding Dairy Farm Sustainability awards.
In addition to the Outstanding Dairy Farm Sustainability honorees, General Mills and Foremost Farms were recognized for Outstanding Dairy Supply Chain Collaboration, and Gleaners Community Food Bank was recognized for Outstanding Community Impact.
In their words
"I wish the public knew the sustainable attributes of our cows and businesses. This needs to be published and heard throughout our world. If the dairy industry does not do it, nobody else will."
"Our states and agencies must continue to make funding of different sustainable practices available, or these projects will never come to fruition. Our profit margins are too slim to invest in any of these projects without help."
"Sustainability means being responsible for the good of our environment that we all live in."
Philip Verwey Dairy Farms, located in Hanford, California, was built by Philip and Shelley Verwey in 2009 and expanded with a second milking barn in 2012. Their son, Brent, is now part of the operation. The Verweys emphasize three things important on their operation: the people (employees), the animals and the environment. Philip Verwey Dairy Farms fosters and implements creative thinking to ensure those three aspects work in harmony to make the business a success.
The path to sustainability
Philip Verwey Dairy is located in California's Central Valley, where the topography and industrial and agricultural practices combine to create high levels of both ozone (smog) and particulate pollution, leading to some of the worst air quality in the nation. Diesel-burning trucks, trains, tractors and irrigation pumps – some serving the valley's large dairy cow population – contribute to the problem.
Through Philip Verwey's long-time interest in dairy innovation, and Brent's dairy science and agribusiness studies at the California Polytechnic Institute, the Verwey family was exposed to technologies designed to improve and protect air quality. They also became aware of funding sources to help implement technologies to reduce diesel fuel and energy consumption.
With low milk prices, higher costs of production and increasing regulations and costs, Philip Verwey Dairy was also driven to implement a variety of sustainable practices and technologies, based on the idea that dairy farms could prosper long-term by maximizing multiple revenue streams coming from more efficient resource utilization.
Their path toward sustainability began in earnest in 2015, when Philip applied for funding through the San Joaquin Valley Air Pollution Control District's (SJVAPCD) Technology Advancement Program to help convert from diesel tractor-powered feed mixing wagons to two electric, stationary feed-mixing stations in October of that year.
Additionally, the farm implemented cleaner-burning feed delivery trucks, helping reduce fuel use, emissions and noise. Wetting agents, such as whey or molasses, were added to the dairy ration, further reducing particulate pollution.
Measured in air quality, the electrified feed mixers reduced nitrogen oxide emissions from 22 tons to 2 tons per year, greenhouse gas emissions (measured in carbon dioxide equivalents) were reduced by 648 metric tons, and particulate matter was cut by 2.2 tons.
In terms of fuel, diesel fuel use was cut from 8,750 to 2,500 gallons per month. So while the mixers added $11,200 in electric expenses (those needs are met by the on-site anaerobic digester), they saved the dairy approximately $14,375 per month in diesel fuel costs.
Side benefits included improved feed palatability for cows and dramatically reduced employee time spent mixing feed (from 20 to 21 hours to seven hours per day), which has allowed employees to be more productive elsewhere around the dairy.
In an effort to further reduce greenhouse gas emissions and odors and improve groundwater quality, the Verweys implemented a covered lagoon anaerobic digester in October 2016. Again, public funding helped: The farm received a California Department of Food and Agriculture (CDFA) Dairy Digester Research and Development Program grant, and a USDA Rural Energy for America Program (REAP) grant. Funding for development of the digester was also granted through their utility program's self-generation incentive program.
The digester produces 141,660 million British thermal units per year, or 7.6 million kilowatt hours (kWh) of energy per year – the equivalent of removing 1,141 passenger vehicles from roads per year. In addition to producing enough energy for the dairy, the digester's excess energy – enough to power nearly 3,000 surrounding homes – is sold to a nearby utility company.
Today, in addition to the electrified dairy feed mixing station and digester, Philip Verwey Dairy Farms utilizes a long list of energy- efficient equipment, including cyclone dairy fans with variable-frequency drives, variable-frequency drives on well pumps, efficient refrigeration components and controls, drip irrigation and LED lighting. Not including the mixers and digester, Philip Verwey Dairies has applied for 18 different energy efficient technology projects rebates, significantly reducing costs. Energy savings from those technologies are estimated at more than 538,050 kWh per year – the equivalent of removing another 95 passenger vehicles from the roads per year.
Creating a career-based labor environment
With dairy labor in short supply, an important component of Philip Verwey Farms' business sustainability is to create and maintain a career-based environment for its employees. Constant training, leading to employee advancement opportunities, improves employee retention and engagement. Employees enjoy working for a business that treats people, animals and the environment with respect.
Cow handling, comfort and care are emphasized, and morals, values and a desire to improve the current image of animal agriculture weigh into implementation of advanced animal care technologies. Employees take pride in learning about and implementing these technologies. By growing their own knowledge and skills, they can then contribute to new ideas and practices.
While the multitude of sustainability projects at Philip Verwey Dairy Farms creates more work for employees, it also leads to worker enjoyment and pride. Manager Frank Cardoza said sustainability has become a fun goal. For example, when the farm began monitoring water use, it became almost a game for employees to see how much water they could recycle and reuse to lower overall consumption.
Sharing information and helping others
Philip Verwey and his family are willing to share their knowledge and experience with fellow dairy producers while also educating the non-farm public on sustainability topics.
Open house events are held for the general public and government officials and influencers, where people can see innovation and technology in action, ask questions of workers and gain assurances about animal care and milk quality.
Through industry and general media exposure, they help inform and inspire others in the dairy community. As a result of the Verweys' experience with the feed-mixing station, the SJVAPCD created the Electrified Dairy Feed Mixing Program. It provides financial incentives to help other dairy farmers replicate the Verweys' economic and environmental sustainability successes.
If the Verweys could change one thing, it's that they would have adapted some technologies earlier. For that reason, they've created Aligned Digesters, a company that researches and helps other dairies explore and find financial assistance for sustainable projects. Aligned Digesters has completed two dairy digester projects and is currently in the build-out phase for 11 more. A high-performance compressed natural gas fueling station is planned, with commercial operation set to begin in the summer of 2020.
PHOTO 1: The Verwey family includes (left to right) Philip, Shelley, Brent and Brent's wife, Kambria.
PHOTO 2 & 3: Philip Verwey Dairy Farms converted from diesel tractor-powered feed mixing wagons to two electric, stationary feed-mixing stations, substantially reducing diesel fuel usage and air emissions. Photos courtesy of the Innovation Center for U.S. Dairy.
Previous articles in Progressive Dairyman:
Dairy cuts feeding expenses with emission reduction program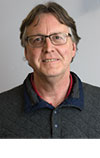 Dave Natzke

Editor
Progressive Dairyman
By the numbers
• 226.8 million: Pounds of milk marketed in 2018 (621,000 pounds per day), through Dairy Farmers of America. About 10,000 cows are milked at two locations, utilizing a double-52 parallel parlor and a double-60 parallel parlor.
• 81: Number of employees, including three family members.
• 580: Acres of almonds.
• 8,750 to 2,500: Reduction in gallons of diesel fuel used per month by converting to a stationary electric feed-mixing station. The diesel savings are approximately $14,375 per month. The value of additional electricity needed is estimated at $11,200 per month, with electric needs met by an on-site anaerobic digester.
• One-third: Feed mixing time was reduced from 20 to 21 hours to 7 hours per day, improving employee productivity.
• 22 to 2: Reduction in tons of nitrogen emissions per year.