In their 10th year, the Innovation Center for U.S. Dairy's 2021 Sustainability Awards recognize the work of the dairy community in providing environmental, social and economic benefits. This year's award recipients in the Outstanding Dairy Farm Sustainability category are Red Sunset Farm, Mifflintown, Pennsylvania; Goodrich Farm, Salisbury, Vermont; and MVP Dairy LLC, Celina, Ohio.
Other honorees include: A pilot project in Wisconsin involving Grande Cheese, Lafayette Ag Stewardship Alliance and Farmers for Sustainable Food was recognized for Outstanding Supply Chain Collaboration; Calgren Dairy Fuels, Central Valley, California received the Outstanding Community Impact award; DairyWest, Idaho and Utah, was honored for Outstanding Community Impact - Pandemic Response; and Outstanding Dairy Processing and Manufacturing Sustainability recognition went to Rogue Creamery, Central Point, Oregon.
Outstanding Dairy Farm Sustainability
Red Sunset Farm,
Mifflintown, Pennsylvania
As first-generation dairy farmers, Dave and Marie Graybill have been motivated by sustainability since starting to farm two decades ago, after Dave stepped away from a career as a high school agriculture and shop teacher.
"If the golden opportunity for this specific farm had not come about, I would still be an ag teacher," he says. "This was a once-in-a-lifetime opportunity to farm a great piece of land."
Today, their Red Sunset Farm, located near Mifflintown, Pennsylvania, includes a herd of 64 registered Holstein cows and about 75 replacement heifers. Modest by some measurements, the Graybills' herd is similar to many in Pennsylvania, where the commonwealth's 6,000 dairy herds average 80 cows.
When it comes to sustainability, smaller producers often feel unique pressures, finding best management practices implemented on larger dairies either are not achievable or not economically feasible. With smaller land bases, they may not be able to take fragile acreage out of production, which may add to the threat of nutrient and sediment pollution. Yet, in many cases, smaller dairy operations like the Graybills' have the greatest opportunity to significantly reduce pollutant loads to local waterways.
Added to that is location. Red Sunset Farm's 375 acres of cropland and 25 acres of pasture – all rented – sit on red vertical shale on a ridge, with one side draining to Squire Run and the other to Lost Creek, waterways which both flow to the Juniata River, a major Susquehanna River tributary eventually leading to the Chesapeake Bay.
The Chesapeake Bay is the largest estuary in the country. As such, agriculture in the region comes under heavy environmental scrutiny.
Graybill wants his farm to be an environmental and economic asset despite its modest size. He has worked with his local USDA Natural Resources Conservation Service (NRCS) office and the Juniata County Conservation District to reach environmental goals, implementing more than 30 conservation practices, including buffer strips and contour farming. Using the FieldDoc Adapted Chesapeake Nutrient and Sediment Load Reduction Model, a rough assessment of the in-field practices shows annual losses have been reduced by 2,443 pounds of nitrogen, 116 pounds of phosphorus and 255,000 pounds of total suspended solids.
Since all Red Sunset's cropland is rented, any investments in sustainability efforts can have contractual implications. But while most of the leases are annual, Graybill says the risk associated with change is actually less than that from weather.
Most of the land managed by Graybill is owned by absentee landlords looking for someone willing to serve as a long-term caretaker, not as a source for immediate cash income. In that scenario, sustainability's impact on soil health and water quality are something the landowners see as an investment worth keeping.
Graybill has also made structural improvements, installing a 700,000-gallon manure storage pit with a leak detection system in 2015. A stacking pad with a concrete floor and three sides helps control runoff. Rainwater from the barnyard is directed away from animal exercise areas with downspouts and gutters. Instead of hauling manure daily, he now hauls approximately 50 loads annually, saving an estimated 335 tractor hours and related fuel and wear on equipment. Just as important, the change allowed him to better utilize nutrients in the fields and reduce soil compaction.
Graybill permanently fenced paddocks of 1 to 3 acres for grazing. He rotates the paddocks such that each rests for one month to allow for regrowth. He also works to enhance wildlife habitat and pollinator populations, managing 45 bee colonies each summer (with 50,000-plus bees per colony).
Finally, a switch to LED lights, installing a plate cooler and heat reclaimer from the bulk tank save on energy use and cost.
Organization, community activity
Graybill strives to be visible in the agriculture community and be a role model for other farmers. As a former teacher, Graybill sees sustainability from a couple of unique vantage points. First, like a four-year agricultural curriculum for high school students, each year builds off the previous one and on to the next.
"When you're making decisions in the heat of the day, you must have a plan you're working that will stay in place year to year," he says.
Second, when sharing the sustainability message with other farmers, no two producers look at the subject matter in the same way.
"Some prefer numbers, while others seek visuals. Everyone learns differently, and you have to meet producers where they learn best," he says.
One message Graybill conveys to other producers is related to the economic management of manure, identifying it as a source of nutrients they've already paid for and an investment they can keep on the land by being good stewards.
In addition to being active and serving in leadership roles with the Pennsylvania Farm Bureau, he reaches beyond agricultural organizations to convey a positive industry image to others in the community. With so few in touch with agriculture, there is a need for education to turn skeptics into allies.
Traditional tensions between the dairy and environmental communities are well-known. Graybill makes it his goal to meaningfully contribute in ways that secure dairy farmers' social license to operate. He does this by representing dairy farmers with environmental agencies and non-government organizations (NGOs), helping those groups better understand dairy farmers' environmental practices and the challenges farmers face in implementing them.
He sits on the politically influential environmental NGO Chesapeake Bay Foundation's Farmer Advisory Council and was featured on the foundation's website as an example of environmental sustainability. He served on the committee that helped draft Pennsylvania's Phase 3 Watershed Improvement Plan for reducing nutrient and sediment pollution in the Chesapeake Bay watershed. He has also hosted policymakers and environmentalists on his farm to showcase practices that improve soil health and water quality.
Last year, he was named to the EPA's Farm, Ranch and Rural Communities Federal Advisory Committee.
Sustainability can be profitable
The example Graybill has set is that focusing on conservation and sustainability is replicable on modest-sized farms, demonstrating it is compatible to run a profitable enterprise while being a good environmental steward. A recent assessment showed that Red Sunset's total income was in the top 10% of comparable-sized farms.
"When Marie and I began farming here in 2000, our goal wasn't to make a lot of money, but I had to keep everything in perspective in that it has to be economically viable," Graybill says.
One factor contributing to that profitability are feed management practices.
To manage the tough economic times of 2016-19 – and then the COVID-19 pandemic – Graybill worked to improve feed management efficiencies, saving about $3,000 per year in mineral costs alone. He keeps feed inventories lower in tough times and sold $5,000 in haylage in early May 2019. This gave him much-needed boost in cash flow that he was able to use throughout the year.
Additionally, he tried different silage varieties of corn silage – before settling on brown midrib – to increase fat and protein content in his cows' milk. The change in milk components led to increased income on the 1.5 million pounds of milk per year marketed through the Maryland & Virginia Milk Producers Cooperative Association Inc. As members of a co-op, they also participate in the FARM Animal Care Program.
Graybill credits strong advisers in every aspect of the farm's management, from crops and nutrition to herd health and machinery maintenance. He recommends having multiple sets of eyes on individual systems, especially those related to dairy cattle.
"Surround yourself with good people, and all those folks must be good at what they do," Graybill says.
The farm is a routine winner of Maryland & Virginia Milk Producer Cooperative's Quality Producer Award and was awarded the cooperative's inaugural Producer of the Year Award in 2019 for its excellent overall farm management, milk quality, animal care and sustainability efforts. That year, they also received an American Dairy Association North East "Dairying of Tomorrow" award.
Graybill's involvement in his community, environmental organizations and with legislators has helped to build the trust of consumers, ensuring dairy's viability in the marketplace.
PHOTO 1: As first-generation dairy farmers, Dave and Marie Graybill have been motivated by sustainability since starting to farm two decades ago
PHOTO 2: Dave Graybill strives to prove conservation and sustainability are economically viable and replicable on other small farms.
PHOTO 3: Graybill manages 45 bee colonies each summer, with 50,000-plus bees per colony.
PHOTO 4: More than 30 conservation practices, including buffer strips, contour farming and enhanced wildlife habitat are part of Red Sunset Farm's conservation practices designed to make the farm more environmentally sustainable.
PHOTO 5: Nearly two-thirds of feedstuffs grown on the farm's rented 400 acres are fed to the dairy herd, with the rest sold on the open market. Photos courtesy of Dairy Management Inc.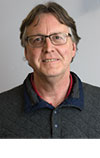 Dave Natzke

Editor
Progressive Dairy