With longer days and warmer temperatures, summer on the dairy farm means squeezing in more activities into every hour of daylight. We asked the editorial advisory panel members of Progressive Dairy to submit photos of summer activities on their farms.
Will Gladstone
Newmont Farm
Bradford, Vermont
This summer, the Gladstones began construction of a new six-row, sand-bedded freestall transition cow barn which will improve dry cow care and enable them to optimize their milking parlor.


Will and Brooke Gladstone's daughters (left to right) Bee, Hannah and Madeline, in front of the Gladstone Creamery. Will and Brooke purchased the ice cream shop from another couple and began operating it this year.
Newmont Farm hosts an "open farm" the first Saturday in June. This year marked the fifth year and drew about 2,000 visitors. The day features hay wagon tours and learning stations in the parlor, calf barn and cow barn, as well as free cheese tasting, hot dogs and ice cream. There are cow cart rides and face painting for kids. The New England Dairy Promotion Board sets up a "Must be the milk" booth.
Aaron Wickstrom
Wickstrom Dairies
Hilmar, California
The Wickstroms converted their freestall barn's water-drenching cow cooling system from high-flow to low-flow nozzles after research at the University of California – Davis showed the low-flow nozzles cooled cows just as well. Aaron said water usage for cow cooling has been reduced by about 75% without affecting cow comfort or milk production during the hot months here in California.
Wickstrom Dairies uses satellite pass data, from Granular Insights, to track crop health almost daily. The screenshot reveals irrigation uniformity in flood-irrigated fields of corn silage and also spots plugged nozzles in pivot-irrigated fields.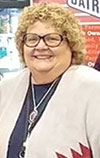 Lynda Foster
Foster Dairy
Fort Scott, Kansas
Lynda Foster's 4-year-old grandson, Tabor, is trying to pick out which calf he wants to take to the fair. He says, "If they suck on my hand, then that means they love me, so I'll take this one."
Cow cooling is a priority in summer, aided by fans and misters. The freestall barn is open on three sides during the summer, with doors and big window-like doors that can be closed during the winter.
Even in tight times, the Fosters still feel blessed to be able to produce a quality product with so much nutrition.
Dan Brick
Brickstead Dairy
Greenleaf, Wisconsin
Summer is a time to open the farm to the public at Brickstead Dairy. Events included a field trip, where more than 400 students and 100 adults got an up-close look at dairy farming. And, the third annual Sunset on the Farm is scheduled for early August.
Tours and presentations highlight the farm family's land and water conservation efforts. There's a rainfall simulator, science stations for the kids, a petting zoo, a light dinner and more. Local businesses and organizations join in sponsoring the educational and social event.
Jim Werkhoven
Werkhoven Dairy Inc. and People's Creek Dairy
Monroe, Washington
With timely rains and moderate temperatures, the growing season in western Washington was excellent, producing a strong grass crop (1)
and a good start for corn and alfalfa, despite a broken driveline on a silage truck (2).
One side benefit: Grandson Henry Warren got a tractor ride with "Opa." (3)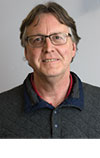 Dave Natzke

Editor
Progressive Dairy