Each dairy farm has its own history. Some farms are established by grandparents or great-grandparents; some are transplanted from a different country; and some are starting from the ground up. One way or another, each farm establishes its own roots and achieves a little more growth and success with each generation.
Sunrise Dairy in Harbor Beach, Michigan, is only beginning its story. Kris Fry established Sunrise Dairy three years ago when he purchased a farm that had been standing vacant for two and a half years. Three years ago, all he had to work with were some empty barns in bad condition, but today he milks a herd of 300 cows in a double-eight herringbone parlor.
When he bought the farm, the buildings were in such poor condition that most people advised him to rebuild completely. "I couldn't even get an appraiser to come here," Fry says. "They all said, 'That place is junk; just push it in a hole, set it on fire and move on.' Well, they were wrong." Fry simply bought the farm and went right to work. "I spent the first month we were here fixing, repairing and cleaning," Fry says. "Everything was just in rough shape." The original structures had been built in the mid-90s with the addition of a few barns in 2007 or 2008. The previous owners had never even finished building them. After standing empty for so long, the renovations alone were daunting.
Even after repairs were complete and the buildings were fit for use, the challenges were far from over. Besides the daunting task of building a herd from scratch, the farm historically had milk quality and production problems. Most of the milk quality issues stemmed from poor water quality. Although Lake Huron is a mere 5 miles away, getting good water to the farm presented a bigger problem. "The water is either salty or so hard you could pound nails with it," Fry says. "Our farm has a problem with hard water. We run the water softener and we condition the water going to the cows so that they drink it better. Because otherwise it just gets an iron slime and the cows don't like that."
The well the dairy depends on is about three-quarters of a mile away. Part of the deal of buying the place included a new water line that would supply enough water for the dairy to run. Before the new water line, Fry watered the cows from an inadequate surface pond. In order to get the water they needed, they planted a 3,800-foot stretch of 4-inch pipeline to bring the water onto the farm.
Fry says despite the hard work it took to rise above the challenges they faced, it was worth it to be able to start his own dairy. "We did a lot of work to get it at least to where we are now and we're still working on it and it's been three years. I think I'm almost done. Maybe."
Sunrise Dairy isn't the first start-up farm Fry has worked on. After growing up on a 60-cow dairy and receiving the two-year dairy management degree from Michigan State University, Fry gained firsthand experience in start-up operations. After college, Fry worked for about three and a half years for a start-up operation in Caro, Michigan, then drove a freight truck for about a year, then worked for another start-up operation in Illinois that went from zero to 1,200 cows in the three years he worked there. "I was smart with my money and asked a lot of questions," Fry says. "If you want to learn a lot in a short amount of time, you work a lot of cows." Even though he grew up on a dairy, Fry says working on start-up operations gave him a chance to see all of the ins and outs of starting a dairy operation from scratch. "I was able to learn a lot about cows and that helps keep my vet bill down now, depending on what I'm looking at," Fry says.
Fry has wanted to be a farmer since he was young and has never strayed from the goal of owning his own farm. "I made that decision when I was 12 years old, and everybody thought I was nuts. They still do," Fry says. "I've seen the good, the bad and the ugly, and it's still fun. I grew up around it. I'm the fourth generation, even though we haven't all farmed in the same place. I started getting in my dad's way when I was 4 years old. I was always out in the barn, doing something I probably wasn't supposed to do. I always like working with the cows. To be able to take a cow that is really sick and make her better, I always kind of liked that."
Even though Fry had decided what course he wanted to take with his life, it took him almost 10 years to buy his own farm. "I was 18 as a senior in high school when I went down to Ohio to look at a place and I tried to buy one every year for 10 years," Fry says. "We went all over the Midwest – Ohio, Indiana, Wisconsin, Illinois, Minnesota – but we always ran into the problem of everybody's always so scared to loan money to dairy, FSA too. It was always, 'Well, your plan looks good, but I don't think it could work.'"
Fry says one of the strategies that has worked best for him has been to cherry-pick cows for his herd. "I've always tried to bargain hunt for cows," Fry says. "If I can get dry cows or late lactation cows, the better it is. The older cow is where all your milk is. That's where all your cheap milk is too." Fry says being careful with your money and patient when you're at the sale helps you focus on finding the right cows for your operation. "You have to be willing to bargain hunt. A little patience doesn't hurt."
Fry says one of the best things about having his own dairy is being his own boss and having authority to change and take care of problems. "I always kind of hated being a herdsman because you have all this responsibility, but I didn't have the authority to change anything." Things are a little different now. "I had some great bosses when I was working for other people, and they taught me a lot, but I really like being my own boss better. It's not easier, but I like it better."
Fry didn't hire any additional help until his herd grew to about 120 cows. "I did all the milking, all the feeding, twice a day by myself for about a year and a half," Fry says. He currently has five employees. This frees his schedule up more so that he can spend more time out of the barn with his family, but the farm life is starting to rub off on all of them. "My 4-year-old comes and feeds with me in the mornings on weekends when he gets up," Fry says. "He'll roll out of bed, put his boots on and come out. I always did that. Looking back, that was something I always enjoyed doing."
Fry and his wife, Lindsay, have a 4-year-old son, Forrest, and a daughter, Violet, who turns a year old in the fall. On Forrest's first birthday, Fry signed the papers to get the cow loan for his herd. Lindsay works off the farm. Fry says her contribution to the family income has been very important, especially in the last few years when times got tough in the dairy industry. Fry says it is a big help to them that, since Lindsay works off the farm, they didn't need an income off the farm in order to support their family.
Fry says that despite the 10-year wait before running a farm of his own, it has been worth it to get to where he is now. "I think we're going to be OK."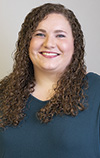 Carrie Veselka

Staff Writer
Progressive Dairyman
PHOTO 1: Sunrise Dairy in Harbor Beach, Michigan, began with a few empty, run-down buildings. Three years later, the herd is up to 300.
PHOTO 2: Kris Fry purchased a farm that had stood vacant for two and a half years, resulting in a lot of repair and renovation before it was ready for the cows.
PHOTO 3: After months of repair work, the barn is finally ready for some new occupants. Photos provided by Kris Fry.