In their 10th year, the Innovation Center for U.S. Dairy's 2021 Sustainability Awards recognize the work of the dairy community in providing environmental, social and economic benefits. This year's award recipients in the Outstanding Dairy Farm Sustainability category are Red Sunset Farm, Mifflintown, Pennsylvania; Goodrich Farm, Salisbury, Vermont; and MVP Dairy LLC, Celina, Ohio.
Other honorees include: A pilot project in Wisconsin involving Grande Cheese, Lafayette Ag Stewardship Alliance and Farmers for Sustainable Food was recognized for Outstanding Supply Chain Collaboration; Calgren Dairy Fuels, Central Valley, California received the Outstanding Community Impact award; DairyWest, Idaho and Utah, was honored for Outstanding Community Impact - Pandemic Response; and Outstanding Dairy Processing and Manufacturing Sustainability recognition went to Rogue Creamery, Central Point, Oregon.
Outstanding Dairy Farm Sustainability
MVP Dairy LLC,
Celina, Ohio
A unique and innovative partnership linking two families led to the creation of an Ohio dairy operation setting new social, economic and environmental standards while meeting the needs of their milk market.
The McCartys and VanTilburgs, two fourth-generation farming families, joined forces in 2017 to form the McCarty-VanTilburg Partnership Dairy, referred to as MVP Dairy LLC. Since breaking ground in 2017 and welcoming cows in November 2018, the partnership has leveraged each other's strengths and collective knowledge to create a circle centered on sustainability.
Prior to the partnership, brothers Mike, Clay, Dave and Ken McCarty had grown McCarty Family Farms to include four dairies and an evaporative milk condensing plant in Nebraska and Kansas. The McCartys shipped milk to Danone North America and, in an effort to expand that relationship, began looking to build or purchase a dairy closer to Danone North America's largest plant in Minster, Ohio.
About the same time, brothers Kyle, Matt and Luke VanTilburg from Celina, Ohio, were researching projects to diversify their cropping and manure management businesses and came across Danone North America's pledge to work with dairy farmers using regenerative farming practices.
The McCartys and VanTilburgs met as they were both looking to purchase the same site to build a dairy. They quickly discovered they shared the same values and goals of producing milk in a responsible and sustainable manner. By partnering together, the families were able to leverage their strengths, as well as the expertise of others, to help them reach these goals.
Today, the MVP Dairy team takes a holistic approach to sustainability, applying that mindset to each of the businesses' 4,400 dairy cows and 4,500 acres of cropland.
"We approach each aspect of the dairy with a continuous improvement mindset," says Ken McCarty, "Cow comfort, soil health, worker care and community engagement all play a key role in meeting our sustainability goals."
The dairy herd
Animal care and genetics are an important focus for MVP Dairy. The dairy's six inverted six-row, tunnel-ventilated barns maximize air flow and cooling while operating on variable-rate frequencies to decrease energy use and conserve water. Paired with a DeLaval 80-cow rotary parlor, the facilities create an ideal environment for the cows to reach their genetic milk producing potential.
"Our work in sustainability revolves around the cow," says Kyle VanTilburg. "Cows are the ultimate converters and can take what we do in-field and on-farm and more effectively turn our resources into nutritious milk when we give her the care she needs."
MVP Dairy was built with 100% LED lighting, and variable-speed drive fans and sprinklers installed with the new construction also reduce money, energy and water compared to traditional cooling systems.
Fueled by high-quality nutrition, excellent care and constantly improving genetics, MVP marketed about 136.4 million pounds of milk through Danone last year.
"We extensively train our team to ensure animal welfare and environmental stewardship are top priorities; we also work to create a culture around those core values," says Ken McCarty. "Our actions speak louder than words."
Manure, facility management
MVP worked closely with Menke Consulting and the local soil and water conservation district on an innovative manure management design. Cow manure is managed through a patented municipal-style, three-stage Earth Mentor Natural Nutrient Recycling and Treatment System to reduce odors, provide nutrients and organic matter to the soil, and limit synthetic fertilizer needs and costs. This system also significantly reduces carbon emissions and creates a water source to irrigate cropland.
A flush system, sand lane and four-slope screen presses are reclaiming 95% of the sand for bedding. Since 60% of the volatile solids are removed before going to liquid storage, where anaerobic degradation occurs and methane is formed, it's estimated that the system produces 60% less emissions than traditional systems.
In 2020, 2,687 acres of cropland received either 62 million gallons of effluent and/or over 34,895 tons of manure solids from the dairy, reducing the need for 300 tons of nitrogen, 106 tons of phosphorus and 409 tons of potassium. MVP also sees significant savings annually by irrigating the low-nutrient water versus draglining 58 million gallons of manure.
Cropland and soil management
To conserve natural resources, MVP Dairy carefully manages regenerative farming practices. They collaborated with Danone North America and EcoPractices Sustainable Consultants to implement a biodiversity and soil program that encompasses 6 acres of pollinator habitats, 6 acres of grassed waterways, 23 acres of forests, 68 acres of wetlands and 137 acres of buffers. The dairy has more than 20 wildlife boxes and has planted more than 700 trees on-site since opening in 2019.
A variety of 12 cover crops are used in between cash crop seasons in a documented rotation schedule. About 90% of its non-genetically modified organism (non-GMO) corn silage and 100% of its non-GMO corn and soybeans are grown within 20 miles of the dairy. All crops are managed with no or reduced tillage, helping to sequester carbon and make a positive impact on the soil and ecosystem.
Verification
Maintaining and improving the farm's sustainability benchmarks requires monitoring, analyzing and verifying each component of the process using several second- and third-party experts. Those include:
EcoPractices, measuring their environmental impact in reducing GHG emissions, erosion and nutrient loss. The dairy's most recent evaluation reported a reduction of 6,755 tons of CO2e, which is equivalent to the average yearly energy use of 662 American homes. MVP also sequestered 1,842 tons of carbon and saved 5,499 tons of soil, an equivalent to 344 dump trucks of soil, from erosion. Estimates put nitrogen leaching reductions of 11% from wetlands and 33% from waterways/buffers. There was also an estimated 58% reduction of phosphorus saved from runoff into waterways.


Validus, a division of Where Food Comes From, to evaluate animal welfare, environmental practices and worker care. MVP earned its DairyCARE certificate, only the fifth dairy (behind the other McCarty farms) in the world to do so, scoring an average of 98.6 out of 100. Animal care also resulted in an average somatic cell count (SCC) of 130,000 cells per milliliter, while achieving an average milk yield of 101 pounds per cow per day.


B Lab, utilizing the B Impact Assessment to evaluate their operations and business model and how it impacts its workers, community, environment and customers compared across more than 150 industries.


Danone North America, to establish a sustainability baseline to better understand consumer concerns and demands, and tailor measurement to address those needs.
Utilizing the most current science and best management practices within the dairy industry, MVP Dairy also participates in the National Dairy FARM Animal Welfare and Environmental Stewardship programs.
Moving forward, MVP is planning to add an anaerobic digester to reduce emissions and add a revenue source through the compressed natural gas (CNG) market. The separated solids also offer an opportunity to create a revenue source while offsetting carbon and adding organic matter back to the soil. In addition to these projects, MVP Dairy LLC will be incorporating customized life cycle assessments in the future to better understand their carbon footprint.
"We are exploring innovative technologies to add value to our renewable resources," says Kyle VanTilburg." We are constantly working toward increased energy efficiencies, better cow comfort and manure management while doing more for our team and community."
Transparency enhanced through Learning Center
Finally, a 15,000-square-foot Dairy Learning Center is a focal point for transparency and communication, welcoming school, community and other groups for tours year-round. Overlooking the carousel parlor, it showcases MVP's best practices through more than 20 interactive displays and two virtual reality experiences. There is also a touchscreen grocery store display where visitors can learn more about dairy foods.
"When looking for ways to be more sustainable, it doesn't matter where you start; it just matters that you start now," says Ken McCarty. "Even small changes or improvements can make a big impact on your footprint and your profitability."
PHOTO 1: Pictured are MVP Dairy owners (left to right) Dave McCarty, Luke VanTilburg, Kyle VanTilburg, Matt VanTilburg, Ken McCarty, Clay McCarty, Mike McCarty, as well as general manager Brock Peters.
PHOTO 2: Overhead of facility layout.
PHOTO 3: A 15,000-square-foot Dairy Learning Center is a focal point for transparency and communication, welcoming school, community and other groups for tours year-round. Photos courtesy of MVP Dairy.
Editor's note: MVP Dairy was previously featured in Progressive Dairy. Read: Two farming families team up to be one of Ohio's most valuable players in the dairy industry .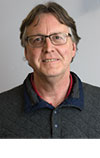 Dave Natzke

Editor
Progressive Dairy