Outstanding Dairy Farm Sustainability
Deer Run Dairy LLC, Kewaunee County, Wisconsin
Farming in northeastern Wisconsin's Kewaunee County, the Ducat and Bogart families found they shared more than just proximity when each began exploring expansion plans more than 15 years ago. Even prior to forming a partnership, the father-son duo of Duane and Derek Ducat and Dale Bogart possessed similar philosophies, focused on continuous improvement and implementing practices that were good for the land, animals and community. With that as the foundation, they invested more than three years in determining the best way to combine their businesses.
Joining forces in 2008, the formation of Deer Run Dairy LLC allowed the partners to concentrate on their individual areas of expertise while growing the business to a scale that supported economic sustainability and made adaptation of new technologies possible. Today, Deer Run's 2,450 acres of cropland produce the feed for about 1,850 cows and 300 pregnant heifers. About 53 million pounds of milk was marketed last year. They also do custom fieldwork for other farms in the area.
Location, landscape create challenges
Located among tributaries that flow into Lake Michigan, shallow soils and karst topography add conservation challenges. Along with environmental pressures come increased public scrutiny.
Early in the partnership, Deer Run installed one cornerstone of their environmental sustainability platform, an anaerobic digester, in 2011. Converted to produce renewable natural gas (RNG) in 2020, the digester transforms manure into clean, low-carbon fuel for the transportation market while yielding cost savings through the creation of solids byproducts for animal bedding and nutrient-rich cropland fertilizer.
In the fields, conservation practices have included use of cover crops, planting green, no-till planting and low-disturbance manure application to improve water quality and enhance soil health.
Off the farm, Duane Ducat played a major role in the formation of a local farmer-led conservation group, Peninsula Pride Farms (PPF), in 2016. The organization came together to acknowledge the role of agriculture in the region's water quality issues, gather data to understand that impact and seek ways to improve farming and conservation practices – all in a transparent manner to build public trust.
Sustainability goals
Deer Run has goals in all areas of their farm related to sustainability.
As participants in the FARM Animal Care program, Deer Run's focus is on healthy, productive cows that stay in the herd. Achieving that depends on employees trained and empowered to make quality and consistent animal care decisions. Steps included aggressively changing their fresh cow program to a visual and therapeutic approach, helping cut antibiotic use in fresh cows by one-third.
Beyond the people, technology is critical for real-time animal health and production monitoring. Data is shared with veterinarians and consultants to support herd management.
Deer Run's herd is fed a highly digestible, high-forage (60%) diet to reduce reliance on purchased feed and improve cost-effectiveness of the ration. Cow comfort is enhanced through the use of the digested solids for bedding.
Implementing conservation practices on cropland has involved working with USDA Natural Resources Conservation Service (NRCS) staff and hiring a consultant for advice on planting schedules, plant diversity and other innovative practices to improve water quality and reduce pesticide and commercial fertilizer purchases.
Monitoring and research
Effective application of those practices requires both research and monitoring, and Deer Run maintains an active role in both through participation in PPF. Members track field-level work and complete a conservation practice survey, providing data about various conservation practices. This information is aggregated with other farms and estimates are made for phosphorus and sediment savings by the Wisconsin Department of Agriculture, Trade and Consumer Protection (DATCP) and The Nature Conservancy.
Deer Run was one of four farms the USDA's Natural Resources Conservation Service (NRCS) selected in Door and Kewaunee counties to launch the Demonstration Farm Network in 2017, in partnership with PPF, the Discovery Farms project and DATCP. That project has involved installation of a field monitoring station to determine the effects that conservation practices have on sediment and nutrient losses. Environmental impacts are measured through soil sampling, visual observation and feed production data. Forage quality and tonnage is measured as the crop is harvested, and manure nutrient levels are also measured as applied.
Currently, the farm is also participating in a sustainability project supported by Farmers for Sustainable Food (FSF) with 10 other PPF members to further document their sustainability. FSF is a collaborative, industry-supported effort to promote farmer-led conservation solutions. The non-profit organization provides resources and advocacy for farmers who are innovating and demonstrating sustainable farming practices. FSF works with PPF and six other farmer-led conservation groups in Wisconsin, providing administrative services and organizational support. FSF also develops and manages farmer-centric sustainability projects with partners from the agricultural and food value chain.
Using Field to Market's Fieldprint Platform, the three-year project is using nationally recognized metrics – such as land use, soil conservation, soil carbon, energy use, greenhouse gas emissions, water quality, biodiversity and irrigation efficiency – to document farm-level sustainability from field practices as well as watershed-level impact.
Coupled with local watershed analysis through the Prioritize, Target, Measure Application (PTMApp), the information helps groups estimate water quality benefits of existing practices, determine feasible locations for new best management practices, look at cost-effectiveness analysis of planned practices, estimate potential sediment, N and P load reductions to local water resources, and quantify progress toward water quality goals. Aggregate project results will be shared broadly with participating farmers, local community members, regulators and various partners in the supply chain.
Social aspects: Two fronts
A main sustainability goal for Deer Run is to foster relationships in the community and increase awareness of conservation practices they implement. The benefits are communicated on two fronts: to the general public, to inform, create transparency and build trust; and to other producers, to educate and replicate successful practices. Deer Run communicates extensively through various channels, including the farm's Facebook page, print, video, email, radio, websites and social media.
By hosting farm tours that have included media and leaders of state government and federal agencies, they educate the public and policymakers. Through hosting a "Farm Meets Fork" gala and their county's Breakfast on the Farm, along with inviting the non-farm public to Peninsula Pride Farms events, they share the story of agriculture with non-farm neighbors.
"The biggest challenge is making sure the non-farm community is getting our story," Duane Ducat says. "The relationship with the non-farm community has improved quite a bit because of Peninsula Pride Farms. We've been building trust with the community by being transparent with what we're doing. I think they are surprised at what they see when they come to these events."
Believing farmer-to-farmer learning is one of the most effective approaches to accelerating adoption of new practices, Deer Run hosts PPF field days and other events to increase conversations with other farmers.
Ducat's advice to other producers is to partner on creating forums for both farm and non-farm communicates, sharing information, tools, results and resources.
"Don't be afraid of the word 'sustainable,''' he says. "It's a multi-faceted thing. Not all practices work on every farm. I think the biggest challenge is to not be afraid to try something different. Change takes time and it can be difficult. It also comes with risk, but with risk comes reward."
Looking ahead
Deer Run's leadership team continues to seek improvement and practices to address sustainability, attending a variety of conferences and workshops to learn from others, while also networking to support other farmers in their sustainability efforts.
In 2021, Deer Run's digester partner company began the engineering process to expand the system's capacity, installing a mixing tank that will enable other local farms to bring animal waste to Deer Run Dairy. They are also exploring purchasing interseeding equipment that could be rented by other farmers to help them with their conservation goals. And Deer Run will be starting a feeding trial to reduce methane gas production by the dairy herd.
Ducat says receiving an Innovation Center for U.S. Dairy Sustainability Award is an indication Deer Run Dairy is on the right path.
"We're doing things right, but we're constantly learning," he says. "We're not afraid of change, and we keep raising the bar, continuously trying to improve and become more sustainable."
PHOTO 1: Deer Run Dairy partners include (left to right) Kathy and Duane Ducat, Derek Ducat and Dale and Laurie Bogart. Photo provided by Anne Moore.
PHOTO 2: Dozens of farmers and community members observed a soil pit at Deer Run Dairy during a field day hosted by Peninsula Pride Farms in 2021. Courtesy photo.
PHOTO 3: Deer Run Dairy partner Derek Ducat with his four children (left to right): Charlie, Clay, Olivia and Adrianna. Courtesy photo.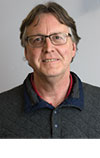 Dave Natzke

Editor
Progressive Dairy
RECIPIENTS OF 2022 U.S. DAIRY SUSTAINABILITY AWARDS
Outstanding Dairy Farm Sustainability
Grayhouse Farms,
Stony Point, North Carolina
Schlangen Dairy,
Albany, Minnesota
Deer Run Dairy LLC,
Kewaunee County, Wisconsin
Bar 20 Dairy,
Kerman, California
Outstanding Supply Chain Collaboration
Bel Brands USA, Land O'Lakes, Inc. and Boadwine Dairy
Outstanding Dairy Processing and Manufacturing Sustainability
Milk Specialties Global,
Monroe, Wisconsin
Outstanding Community Impact