Grand champion Holstein Sheeknoll Durham Arrow, known by friends and family as "Thomas," may have taken home reserve supreme champion from World Dairy Expo in Madison, Wisconsin, but she has given her owners an even bigger prize: a dream come true.
Thomas is owned by the Sheehan family of Sheknoll Farms in Rochester, Minnesota. They milk about 300 cows in two locations and sell replacement heifers and a few embryos on the side. The farm is a partnership between Robert and Jeanette Sheehan, his brothers Jerome and Jim and their spouses, nephews Steve and Ben, and son Andrew and his wife. Jeanette handled Thomas during all of her shows this summer and at World Dairy Expo.
Thomas has sustained a winning streak over the summer that has culminated in her victory of grand champion Holstein and reserve supreme champion at the show of all shows. Thomas has been to World Dairy Expo twice before, each time placing in the middle of the pack. She won the Minnesota Holstein show in 2014 and came back to win it again this year as a 6-year-old.
Thomas received her manly moniker when she was only a few months old. She was shown as a novice calf by the Sheehans' 5-year-old nephew who had a fascination with Thomas the Train and a dislike for the name "Arrow." "After she came home, the name just stuck with her, so that's what we call her," Jeanette says. "She's become a very tenacious kind of cow, so we call her 'Thomas the Tank Engine' because she just plugs along and is pretty tough."
Thomas has enjoyed an eventful summer. She won the Minnesota Holstein Show in June and won the Minnesota State Fair open show, as well as the Midwest Fall National at the Minnesota State Fair. "We were not going to go to expo until we got the grand champion at the state fair; then at the last minute, we were like, 'We've got to go,' so we signed her up, and she was all ready to go, and our biggest dream came true," Jeanette says. "It was unbelievable. We're still flying on cloud nine."
Thomas' dazzling performance at expo almost ended before it began. Due to a paperwork snafu, Thomas was scratched from the competition but reinstated in time for the show, though not in time to include her in the competition catalog. "We were really under the radar," Jeanette adds. "Nobody knew who we were. The Minnesota people knew, so they started spreading the word on who we were and that it was a Minnesota-bred cow and a Minnesota owner on the halter, so that was pretty neat."
At a high-level show like the expo, it is not so common to see a homebred cow led by her owner out on the colored shavings, which is why this win was not only very special to the Sheehan family, but it also served as a true inspiration to the dairy community. "It's pretty unusual in this day and age for a breeder to come in and do that well at a major show like that," says Jeanette's husband, Robert Sheehan. Robert recounts a conversation with Gordie Cook, president of the National Holstein Association, saying, "I talked to him in the ring after we did the show and finished one of the pictures. He said, 'Do you know what this has done for all breeders of cattle like myself around the country? It's giving us hope that there's still a chance to participate and do well in shows like this.'"
The show itself proved to be a small adventure for Thomas and Jeanette. As they were entering the ring, Thomas stopped walking and wouldn't go any further. "When we hit the door at expo at the coliseum, even though she had been in places like that before, she just stopped. So, part of my feeling was frustration because I couldn't make her walk, even though usually I have to hold her down because she's a very spirited cow. But this time, she is very large and there wasn't much I could do to change her mind that we were going to walk around the ring." Jeanette had to get help from the ringmen during the first walk around the ring. "I felt like a novice showperson and was thinking, 'Oh, come on, Thomas! Not now. Not this time!' But then she led up and we walked over by the judge and got some pretty good looks. Beyond that, I paid attention to the judge, but I was probably working harder to make sure Thomas was always moving or looking good."
The Sheehans never expected to do as well at Dairy Expo as they did. "The competition in that class was extremely high," says Robert. Thomas went up against some quality cows, including the supreme champion from 2015. "It was an extremely good class, so to win the class was pretty amazing. We weren't even thinking about anything beyond that; we were just happy to have won the class." According to Jeanette, four out of the five class winners were bred-and-owned, so the competition in the bred-and-owned category was also fierce.
Jeanette says a crowning moment was when she and Thomas won reserve supreme. She remembers that moment vividly. "All of a sudden, out of the corner of my eye, I saw [the judge] coming towards me, and I'm like 'Oh, my gosh!' And then he started running, and he had his hand way up, and all I could think was, 'I get to clasp hands! Oh my gosh!' That was probably the most awesome moment ever," Jeanette says. "And he came running. That was kind of cool, too, because I've never seen that before, and I thought, 'I don't want to miss his hand.'" Jeanette used words like "magical," "unbelievable" and "ecstatic" to describe that moment. "He hugged me, and I might have crushed him or he was crushing me – I don't know – and I was thinking 'Oh, my gosh, this is the biggest moment in a long, long time.'"
Thomas' win at World Dairy Expo also has a different kind of significance for Jeanette and her family. Jeanette's father, Vernon Hupf, had a special relationship with Thomas. He took care of her the same summer she got her nickname, and the two formed a special bond. As years passed, he was always interested in Thomas' welfare and concerned if anything went wrong. Hupf knew about and was looking forward to Thomas' first competition at the Minnesota Holstein Show, but he passed away a week before the show. Jeanette and her family, already preoccupied with other responsibilities, had not planned to show her, but had a last-minute change of heart. "I said, 'You know, let's do it for Grandpa, do it for my dad,'" Jeanette says. So they got her ready, leaving the final decision for her son, Andrew. They made the final call and decided to show Thomas, and that decision resulted in an incredible experience.
"I called my mom, and Mom came down right away because she just needed to be by people and the whole Thomas thing brought her closer to Dad, and we won the show. We won everything there. And the whole crowd was in tears, because it was the day after the funeral. No disrespect for Dad, but I really felt strongly that we should tribute this show to Dad, and she won everything. It was like a divine intervention, because we went to the state fair and we won everything except best udder up there, and then we went to Madison Expo and we won everything there," says Jeanette.
The crowds may have cheered in Madison, but to Jeanette and her family, the most important cheer was one that they could not hear. "I think Dad's up there; he's our number one fan, just cheering us on and having fun," Jeanette says. "He was a very introverted, quiet man, but I'm sure he was cheering the loudest on those days."
The Sheehans say the support and congratulations they have received from neighbors, friends and strangers has been wonderful. "We're just so happy and so overjoyed with everything," Jeanette says. "Everybody is just so happy for us. It's amazing."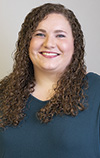 Carrie Veselka

Staff Writer
Progressive Dairyman
PHOTO 1: Jeanette Sheehan calls high-fiving the judge "the most awesome moment ever." Photo provided by Laura Wackershauser.
PHOTO 2: Dylan Tate, nephew, showed Thomas as a novice calf in a noncompetitive show when she was just a few months old. Andrew Sheehan (left) was a judge for that competition. Dylan Tate gave Thomas her nickname. Photo provided by the Sheehan family.
PHOTO 3: Sheeknoll Farms is a partnership between Robert and Jeanette Sheehan, his brothers Jerome and Jim and their spouses, nephews Steve and Ben, and son Andrew and his wife. Photo provided by Kelly Kendall.
PHOTO 4: Candid moment of the Sheehan family as they announce the winner. Photo provided by Laura Wackershauser.
Before commenting on our articles, please note our Terms for Commenting.