Three farms – Twin Birch Dairy of New York; Threemile Canyon Farms, of Boardman, Oregon; and Rosy-Lane Holsteins LLC of Watertown, Wisconsin – were recipients of Outstanding Dairy Farm Sustainability awards.
In addition to the Outstanding Dairy Farm Sustainability honorees, Turkey Hill Clean Water Partnership were recognized for Outstanding Dairy Supply Chain Collaboration, Sustainable Conservation was recognized for Outstanding Community Impact and Leprino Foods was recognized for Outstanding Dairy Processing and Manufacturing Sustainability.
Outstanding Community Impact
Sustainable Conservation, De Jager Farms, McRee Dairy, Western United Dairies and Netafim, California
A California project is proof that multiple organizations from different sectors can work together to address complex sustainability challenges.
This partnership has developed and proven a new technology that uses manure effluent in subsurface drip irrigation (SDI) – transforming dairy waste from a potential pollutant to a valuable resource, enabling California dairies to be more water-efficient in a drought-prone state and reducing irrigation-related greenhouse gas (GHG) emissions.
The five organizations earning the Outstanding Community Impact Award include:
Sustainable Conservation brings together businesses, landowners and government entities to solve the toughest challenges facing California's land, air and water resources and to achieve positive results in ways that are just and make economic sense.


As one of the world's leading irrigation companies, Netafim has dedicated its business to developing solutions to fight the scarcity of food, water and land.


Western United Dairies is a trade organization representing more than 60% of the milk produced in California.


De Jager Dairy, a 2,800-cow, 4,400-acre dairy farm owned and operated by Mike and Gerrilynn De Jager in Merced County, just north of Fresno, California.


McRee Dairy, a 2,000-cow, 850-acre farm owned and operated by Michael McRee in Madera County.
California's dairy farmers produce nearly 20% of the U.S. milk supply while facing many challenges, including depressed milk prices, growing capital and labor costs, and razor-thin profit margins, all while addressing increasing water and air quality restrictions.
Many California dairies rely on flood irrigation to recycle manure nutrients to grow their feed. However, using flood irrigation, it is difficult to apply manure nutrients efficiently and uniformly, which may lead to nutrient leaching and impacts to water quality. And producers cannot use their manure nutrients with standard drip irrigation technology because of clogging.
In 2014, Sustainable Conservation, Netafim and De Jager Dairy partnered to develop and test an SDI system that precisely applies water and manure nutrients – instead of commercial fertilizer – directly to crops' root zones. As compared to commonly used flood irrigation systems, less water was applied to meet crop demands, and manure nutrients were more likely to be taken up by the crop rather than leached into groundwater aquifers.
After two successful years piloting the system with the De Jager Dairy, Sustainable Conservation sought and was awarded an $833,250 USDA Natural Resources Conservation Service (NRCS) Conservation Innovation Grant. With this grant, Netafim and Sustainable Conservation formed a broader partnership that contributed matching funding and began implementing a three-year demonstration program on three California dairy farms, including De Jager Dairy and McRee Dairy, in 2016.
The goal was to prove the scalability of this innovative solution that enables better dairy nutrient and water management, as well as to provide guidance materials and incentives for dairy producers.
Overall, the results showed that the manure SDI system has great potential to maintain crop yield while increasing water efficiency, improving water and nutrient distribution uniformity, reducing nutrient application levels, and reducing irrigation-related GHG emissions. For example, water savings for the 2018 corn season at De Jager Farms totaled 11.5 inches for a silage crop yielding 32.5 tons per acre. McRee Dairy used 5.5 inches less water on a silage crop that yielded 35 tons per acre. University of California research showed the system reduced irrigation-related greenhouse gas emissions by about 70% in the corn season – primarily from nitrous oxide emissions, which are 300 times more potent than carbon dioxide.
The outcomes of three years of testing the SDI system at various dairies with different herd sizes and management practices were impressive. Median results show that crop yields increased by more than 2% using 36% less water and boosting nitrogen-use efficiency by nearly 50%. With these results, if the system were to be adopted on just 25% of California dairies' corn silage acreage, producers could grow the same amount of corn by applying 21 billion fewer gallons of water and 5 million pounds less nitrogen per year, while producing 100,000 metric tons less of carbon dioxide equivalent emissions.
Because of the success of the pilot program, the manure subsurface drip irrigation system was approved by NRCS West Region as an official conservation practice now recognized by all states. As of October 2019, NRCS California was offering financial assistance at a per-acre payment rate of approximately $2,870 for SDI system implementation through the Environmental Quality Incentives Program (EQIP). Cost-share funding is also available through California Department of Food and Agriculture's State Water Efficiency and Enhancement Program (SWEEP).
The partnership's efforts over the past six years have highlighted what needs to be in place to make the system successful, and the team is developing guidance materials for producers and trainings for irrigation dealers to ensure success as adoption increases.
PHOTO: Pictured left to right: John Cardoza (left), senior project manager, Sustainable Conservation, and Nate Ray, general manager of DeJager Farms, evaluate drip lines in the 80-acre pilot project field in Chowchilla, California. Photo courtesy of Sustainable Conservation.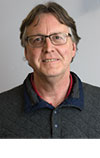 Dave Natzke

Editor
Progressive Dairy