For back-to-back years, the world champion team in baseball has contributed its success in part to a "glue guy." I submit that to become elite, your dairy needs to find one too. Perhaps you already have one and don't even know it.
Consider the case of catcher David Ross and third baseman Alex Bregman.
After the Chicago Cubs won their first championship title in 108 years, Theo Epstein, the president of baseball operations for the team, claimed part of the team's success was due to the stabilizing influence that veteran David Ross was to younger players on the team.
After these comments, Ross penned an article last year for the Player's Tribune, an online publication of first-person submissions from athletes of all different sports, in which he described the characteristics of glue guys. Glue guys, like Ross, are veteran players who have a way of bringing others together, not driving them apart.
The characteristics of a glue guy
• Unselfish
• A good teammate
• Someone who communicates well
• Someone who is honest with himself and his teammates
• Someone others can count on to offer advice or encouragement
• Someone who keeps everyone focused and yet loose at the same time
"Basically, it's a guy who – in baseball clubhouses that often have age gaps, varying talent levels and even language barriers – just sort of keeps everything together," Ross wrote in the article published earlier this year.
When I read that statement from Ross, I thought of how similar his description of teams in baseball clubhouses sound to the teams that work on dairies in milk parlors and feed mixing centers. I thought: If a baseball team can benefit from a glue guy, why can't a dairy team as well?
Do you have a glue guy?
How will you know if you have a glue guy? Re-read that list of glue-guy characteristics above. Think of the employees who work on your dairy. Is there someone who checks most of those boxes?
Once you've identified whether or not you have a glue guy on your dairy team, you'll benefit most from helping the employee know the influence he has on others. He may or may not recognize this himself. Sit him down and help him understand what characteristics you see in him and that you value those unique contributions to your dairy team.
Having such a conversation may accentuate the employee's efforts to encourage your team to continue sticking together. Acknowledging a glue guy's contributions is a nonmonetary way to provide recognition and motivation. A true glue guy won't expect to be paid more for his services. He'll just appreciate the opportunity to work on a high-caliber, successful team.
Glue-guy effect on other winning teams
And lest you dismiss the glue-guy effect as a one-off outcome, consider this most recent evidence of its effect on the Houston Astros' championship team. The Wall Street Journal recently identified glue guys who played a role on this year's championship team.
Three veterans acquired prior to the season – Carlos Beltran, Josh Roddick and Brian McCann – are identified in the article as having a stabilizing presence for a team of younger players. Their teammates agreed. Players on the team said they "couldn't put a price tag on how much those guys really meant to the team." The article also mentioned the role of Alex Bregman, a young third baseman who learned to speak Spanish, becoming a bridge between the English-speaking teammates and the Spanish-speaking ones.
The article concludes that "to deny the significance of chemistry ignores a critical component of the equation that equals a championship roster." Dairies would do well to understand this principle. Following it likely means the difference between having an average team and a great one.
PHOTO: Photo by Thinkstock.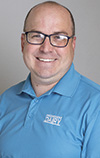 Walt Cooley

Editor-in-chief
Progressive Dairyman