Editor's note: CEO Corners are editors' compilations of business news from top publications, which they have tailored for the dairy industry.
Authors in our publication write about the difficulty of succession from a second- to third-generation business. (You can read about this topic here and here.)
This past week The Wall Street Journal captured J.W. Marriott's thoughts on just such a succession. The 85-year-old, former CEO of a global hotel chain was the second generation of leadership for the 90-year-old business. Interestingly enough, the third generation of leadership did not pass to his own son. The company chose a non-family member as the next CEO. But that wasn't always the plan.
In a May 10, 2017, article titled, "Succession Planning in a Family Firm," Marriott said he noticed years ago that his son, who had already been with the company for years, "wasn't joyous about coming to work."
"You have to love it or you can't do it well. And he decided that it wasn't for him, and I agreed with him, and he left the company," Marriot said.
Marriot's son had been with the company for 30 years prior to departing and "really knew the business." One would think that such a sudden departure from a long-laid succession plan would have thrown the business into turmoil. But Marriot described why it wasn't, given how he and his son had approached succession.
"I always tell families they have to start [the succession] conversation very early. You have to set expectations at a young age, that this isn't a fait accompli," Marriot said. I had to look up the meaning of that French word. Here's the definition: A thing that has already happened or been decided before those affected hear about it, leaving them with no option but to accept it. In other words, wanting his son to be the business successor was the plan, but it wasn't a birthright. The business needed to prove it was going to be the right fit and his son needed to show it was the right fit for him. Both qualifications needed to be met before the plan was the right one.
"If you want to be successful across generations, the answer [to the question of when to start succession planning] is today. A lot of people treat succession planning as if it's an event. It isn't. It's a process. ... It isn't about having one possible successor; it's about having a pool to draw on."
For dairy famers, I think this former CEO's wisdom provides two lessons. First, your dairy farm's successor must really love what they do. They may have the stockmanship and technical expertise to run the dairy, but do they really love coming to work every day? Do they have a passion for a dairy business? Second, your succession plan shouldn't be a birthright. Do you have a Plan B if the family member you envision taking over the business doesn't work out? Are you developing a "pool of talent" who are candidates for succession? Don't depend on just one individual being the right fit.
Innovate with the small stuff; don't fiddle with your bread-and-butter
Coca-Cola's new CEO recently said the company remains too gun-shy about trying new things, but it needs to get over it to survive in the long-term. In a May 10, 2017, Wall Street Journal article, "Shaking the 'New Coke Syndrome,'" James Quincy inferred that the fear of failure stands in the way of the company diversifying its product lineup. For Coke, diversity becomes more and more important as consumers drink less and less soda.
"If we're not making mistakes, we're not trying hard enough," Quincy is quoted as saying. He says the best place to try innovative ideas is on "smaller, emerging brands."
A soda beverage company with concerns about the future would usually be cheered in the dairy industry, right? But if you don't remember, Coke is a partner in Fair Oaks' Fairlife brand. It is an example of one of those "smaller, emerging brands" where the beverage giant is taking some risk in the name of innovation.
One takeaway from this CEO's quote for dairy farmers is to make your dairy incrementally better by looking at the "smaller" areas. That might mean looking for innovation in hoof care or hospital treatment. Tinkering with these will only impact a small percentage of your cows at a time, and it's unlikely for any changes to be catastrophic. If you find something that works, you may be able to scale it up after it's proven.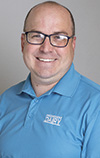 Walt Cooley

Editor-in-chief
Progressive Dairyman
PHOTO: Illustration by Corey Lewis.
Before commenting on our articles, please note our Terms for Commenting.