USDA Secretary Sonny Perdue announced a number of updates to the Coronavirus Food Assistance Program (CFAP), including an extension of the sign-up period and a timeline for the final payment installment.
Two parts of Perdue's announcement are most significant for dairy producers:
The second of two installment payments will be distributed beginning the week of Aug. 17.
Producers with approved applications initially received 80% of their payments. Beginning Aug. 17, the USDA's Farm Service Agency (FSA) will automatically issue the remaining 20% of the calculated payment to eligible producers. Producers who received initial payments need not apply for the second installment.
For dairy farmers, the total CFAP payment rate will equal about $6.20 per hundredweight (cwt) on their first-quarter 2020 milk production. The first installment payment equaled $4.71 per cwt on a producer's certified milk production for the first quarter (January-March) of calendar year 2020.
The second installment payment is based on a national 1.4% adjustment in milk production (1.014 X first-quarter milk production) multiplied by $1.47 per cwt.
Going forward, producers who apply for CFAP will receive 100% of their total payment, not to exceed the payment limit, when their applications are approved.
The deadline to apply for CFAP payments has been extended to Sept. 11, 2020.
Prior to the announcement, National Milk Producers Federation (NMPF) joined the American Farm Bureau Federation and 26 other agricultural organizations sending a letter to Perdue requesting the deadline be extended beyond Aug. 28.
Sign-up for the program began May 26, and as of early August, about 65% of licensed U.S. dairy operations had applied for direct payments through CFAP.
While commending the USDA FSA staff for reaching out to producers, the letter encouraged the USDA to "increase producer and stakeholder engagement initiatives," citing a lack of face-to-face meetings due to COVID-19 social distancing restrictions. In addition, many producers eligible for CFAP have had limited or no previous interaction with FSA staff, according to the letter.
Dairy payment totals updated
As of Aug. 10, dairy applications processed by FSA offices stood at 22,642, with direct payments totaling just over $1.33 billion. Applicants and payments were up 418 and about $2 million, respectively, from the week before.
The top states for CFAP dairy payments as of Aug. 10 were:
1. Wisconsin: $262.6 million – 5,665 applicants
2. California: $196.1 million – 941 applicants
3. New York: $127.7 – 2,492 applicants
4. Minnesota: $82 million – 2,351 applicants
5. Pennsylvania: $79.9 million – 2,481 applicants
6. Michigan: $69.7 million – 857 applicants
7. Idaho: $54.8 million – 316 applicants
8. Iowa: $40 million – 943 applicants
9. Ohio: $38.3 million – 882 applicants
10. Texas: $38.2 million – 281 applicants
11. Washington: $37.1 million – 262 applicants
Through Aug. 10, dairy represented about 19% of total CFAP payments. In addition to dairy, payments totaled $3.54 billion to livestock producers, $1.85 billion to producers of non-specialty crops and $306 million to producers of specialty crops. Overall, the USDA FSA had approved about $7.04 billion in payments to more than 521,853 agricultural producers.
Applying for CFAP
Producers, especially those who have not worked with FSA previously, are recommended to call (877) 508-8364 to begin the application process. An FSA staff member can help producers start their application during the phone call.
On the CFAP website, producers can:
Download the AD-3114 application form and manually complete the form to submit to their local USDA Service Center by mail, electronically or by hand delivery to their local office or office drop box.


Complete the application form using the CFAP Application Generator and Payment Calculator. This Excel workbook allows customers to input information specific to their operation to determine estimated payments and populate the application form, which can be printed, then signed and submitted to their local USDA Service Center.


If producers have login credentials known as eAuthentication, they can use the online CFAP Application Portal to certify eligible commodities online, digitally sign applications and submit directly to the local USDA Service Center.
All other eligibility forms, such as those related to adjusted gross income and payment information, can also be downloaded at the CFAP website. For existing FSA customers, these documents are likely already on file.
Additional details can be found in the Federal Register in the Notice of Funding Availability and Final Rule Correction, and at the CFAP website.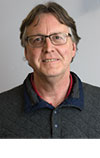 Dave Natzke

Editor
Progressive Dairy