A court ruling concerning "hazardous substance" emissions has removed reporting requirement exemptions for some livestock farms and concentrated animal feeding operations (CAFOs). However, what happens next is still up in the air, according to Tiffany Dowell Lashmet, assistant professor and Extension agricultural law specialist with Texas A&M Agrilife Extension.
The ruling, issued April 11 by the U.S. Court of Appeals for the District of Columbia (Waterkeeper Alliance v. Environmental Protection Agency), removed reporting requirement exemptions included in two federal laws passed in the 1980s.
The Comprehensive Environmental Response, Compensation, and Liability Act (CERCLA) and Emergency Planning and Community Right-to-Know Act (EPCRA) requires entities to report the release of hazardous materials into the environment to federal (under CERCLA) and state or local (under EPCRA) agencies. The statutes give the U.S. Environmental Protection Agency (EPA) power to further investigate, monitor and take remedial action if necessary, Dowell Lashmet said.
Two substances included under the reporting requirements – ammonia and hydrogen sulfide – are emitted during decomposition of livestock manure. Reportable quantities for ammonia and hydrogen sulfide were set at 100 pounds per day.
However, under the EPA final rule, promulgated on Dec. 18, 2008, all agricultural operations were provided an exemption from CERCLA reporting requirements. And, while the EPA final rule required certain large-scale CAFOs to report air emissions under EPCRA, the regulation exempted all other agricultural operations from EPCRA reporting requirements.
"The EPA reasoned requiring reports for animal waste air releases was 'unnecessary' because a federal response would usually be 'impractical and unlikely,' " Dowell Lashmet said.
Lawsuits challenging the reporting exemption were filed shortly after the laws were implemented. Environmental groups, led by Waterkeeper Alliance, argued CERCLA and EPCRA do not allow the EPA to exempt anyone from reporting requirements if releases over the statutory reportable quantity. Further, the environmental groups claimed the rule is arbitrary in treating waste on farms differently than similar waste in other places, such as at a zoo or a slaughterhouse, which would not be exempted from reporting, Dowell Lashmet said.
On the other side, the National Pork Producers Council (NPPC) claimed the CAFO exception should not be allowed because it was based on the public's desire for information, rather than for the purpose the statute was enacted – facilitating emergency response.
Ruling: Exemption invalid
The appellate court addressed a number of legal issues in its ruling. The bottom line for livestock producers: the EPA reporting requirement exemption for CAFOs was invalid.
The court found it not at all "impractical or unlikely" that the EPA could respond to a farm release, even though the benefits might be outweighed by substantial costs to farmers. Relying on comments given during the rulemaking process, the court said situations – such as when manure pits are agitated for pumping – may require regulatory oversight. The court also relied on testimony from an Iowa regulator who said the exception prevented local emergency responders from having needed information about dangerous releases.
The ruling also effectively dismissed the NPPC legal challenge.
What happens next is uncertain, and includes the possibility EPA appeals the ruling to U.S. Supreme Court, according to Dowell Lashment.
Without an appeal, the rule will be vacated and farms will be required to report air emissions of substances like ammonia and hydrogen sulfide beginning in July 2017, according to a press release from the law firm of Husch Blackwell.
While lifting the exemption, the court noted there is currently no determination of how on-farm emissions should be measured. It is unclear how farmers are expected to know whether their emissions are above reportable quantity, or how they are to measure them for reporting.
It leaves open the possibility some livestock operations may have to file an annual notice if the emissions are "continuous and stable in amount and rate."
"Hopefully, the EPA will offer some additional guidance documents in light of this ruling," Dowell Lashmet said.
She suggested operations potentially impacted by the ruling should consult with their attorney to determine what steps to take.
Read Dowell Lashmet's blog post: DC Circuit Court: Farms Must Report Air Emissions, Exemption Unlawful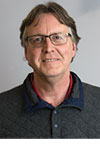 Dave Natzke

Editor
Progressive Dairyman