Auction markets are an essential link in the food supply chain while providing a sales outlet and income for farmers and ranchers selling cattle and other livestock. The COVID-19 outbreak and efforts to control its spread are affecting how those markets operate.
Many states or municipalities are enforcing crowd size limits and have mandated restrictions on operation of cafés or other food services. A check of websites of some markets providing regular sales summaries to Progressive Dairy and Progressive Cattle found many are adjusting operating policies to meet those requirements. The best advice: Check with your local market before delivering any cattle for auction.
Examples of steps taken include limiting facility access to essential employees and active buyers, allowing sellers only short-term access to loading docks and restricting employees to their respective working areas.
Other guidelines designed to help slow the spread of the disease include additional cleaning and sanitizing between sales, encouraging increased employee hygiene, and, for markets with restaurants, limiting food orders to takeouts.
In a press release on March 17, officials with the Livestock Marketing Association (LMA) announced they are working with federal, state and local officials to ensure markets continue to function in light of COVID-19. Headquartered in Overland Park, Kansas, LMA has 800 member businesses representing the entire livestock marketing sector across the U.S. and Canada.
LMA strategy recommendations
According to the release, LMA is working with its member markets on a case-by-case basis to evaluate all parameters and impacts on their sales and strongly suggests individual markets develop contingency plans accordingly. LMA has provided the following strategies to markets in order to prepare for and mitigate disease spread:
Familiarize yourself with and follow rapidly changing local and state rules regarding assembly of crowds. If you need assistance interpreting relevant recommendations and mandates, reach out to LMA.


Work with your café operators to follow location-specific guidance, which may include closure or offering to-go service only.


Update your website with instructions to customers and your plans for continued operation.


Utilize your social media platforms to share fact-based information and your plans for continued operations. If you need help drafting your social media or website statements, please reach out to LMA.


If you are in a situation where you need to limit crowd size, request that consignors deliver livestock and return home rather than remaining at the facility.


Offer consignors flexibility in picking up their checks if they can't wait for the mail, such as delivery or pick up from their vehicle while remaining in parking lot.


Instruct any employee or visitor exhibiting symptoms of illness to remain home and request that any employee or visitor who is a member of a population of heightened vulnerability to consider avoiding areas where people are gathering.


Evaluate all options to utilize web broadcast or phone bidding.


Provide ample opportunities for visitors and employees to wash hands following Centers for Disease Control (CDC) best practices.


Clean and disinfect any commonly used areas more often.


Clean restrooms more frequently and restock with supplies including soap, paper towels and hand sanitizer.
LMA said it will be discussing public assistance options for livestock auctions and producers in the weeks and months to come.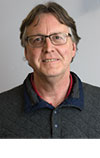 Dave Natzke

Editor
Progressive Dairy