The USDA's Farm Service Agency (FSA) continues to update 2019 Dairy Margin Coverage (DMC) enrollment numbers, and dairy producers have about seven more weeks to sign up for 2020 participation.
As of Oct. 21, 22,873 dairy operations had signed up for 2019. That number represents about 81.5% of dairy operations with established milk production history and 82.1% of annual milk production (about 175.4 million pounds).
Total DMC 2019 indemnity payments for those enrolled as of Oct. 21 were estimated at about $305.8 million, averaging $13,369 per operation.
The deadline to enroll in DMC for 2020 is Dec. 13, 2019, at local USDA FSA offices. All producers who want 2020 coverage – even those who took advantage of the 25% premium discount by locking in the coverage level for five years of margin protection coverage – are required to visit the office during this sign-up period to pay the annual administrative fee.
Dairy operations participating in the 2019 program who had an intergenerational transfer between 2014 and 2019 have until Dec. 6, 2019, to take advantage of a one-time opportunity to increase their established production history during the 2019 and 2020 annual coverage election periods. Retroactive payments based on the increased production history will apply for 2019 and not prior years.
The USDA recently provided guidance to state and county FSA offices administering DMC contracts involving dairy farms enrolled in the program which go out of business.
Under DMC, dairy operations selecting coverage for the entire five-year length of the program (Jan. 1, 2019, through Dec. 21, 2023) and receiving the 25% premium discount are required to participate for the full five-year period.
The notice provides partial-year contract guidance on dairy operations dissolved due to a death or disaster, and those dissolved less or greater than 30 days after enrollment.
Under the guidance, dairy operations enrolled in 2019 DMC with lock-in coverage and a dissolution that occurred after enrollment because of death or a disaster event that occurred and prevented the operation from functioning remain eligible for the 25% discount from the dates the dairy operation commercially marketed milk, regardless of the number of calendar days between enrollment and date of dissolution.
For more information on enrolling in DMC and taking advantage of an online dairy decision tool that assists producers in selecting coverage for 2020, visit the DMC webpage.
A recent National Milk Producers Federation Dairy Defined podcast also provides some information for producers making DMC enrollment decisions.
Dairy margins start October stronger
With the weather-related uncertainty regarding the 2019 corn harvest and questions still lingering over the potential soybean price impacts of trade agreements, markets are in a state of flux.
Markets can and probably will change, but current conditions indicate dairy income margins could remain above the highest DMC payment trigger level ($9.50 per hundredweight [cwt]) for the foreseeable future.
The September 2019 DMC national average margin (and any potential indemnity payments) will be announced Oct. 31. As of Oct. 21, milk futures and feed price estimates show margins calculated using the DMC formula will surpass $10 per cwt in September, peak above $11 per cwt in October-December and then fall back to $9.50 to $10 per cwt through the first half of 2020.
According to Commodity & Ingredient Hedging LLC, Chicago Mercantile Exchange Class III milk futures were mostly higher in the first half of October. Combined with steady feed costs, margins in the fourth quarter of 2019 are approaching the 95th percentile of historical profitability within the last decade; margins in the first and second quarter of 2020 are above the 85th percentiles.
In his monthly "Protecting Your Profits" conference call, Oct. 23, Zach Myers, risk education manager with Pennsylvania's Center for Dairy Excellence, noted current October 2019-September 2020 Class III milk futures prices average about $17.55 per cwt, nearly $2 higher than the five-year average. October 2019-September 2020 Class IV milk futures prices average $17.26 per cwt, about $2.40 higher than the five-year average.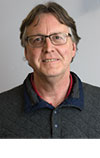 Dave Natzke

Editor
Progressive Dairy