The dairy industry is spending less milk money in the political arena, at least during the current election cycle.
With few candidates willing to champion immigration reform and no farm bill or other major dairy policy issues hanging in the balance, political spending by dairy organizations is far below previous election cycle totals, and well down the list of major industries, according to the Center for Responsive Politics.
The research group tracks money spent in U.S. politics, including political campaign contributions and lobbying, posting the information at their website.
Political contributions
Latest political contribution updates are as of March 21, 2016.
With about seven months in the 2015-2016 election cycle, dairy organizations and companies contributed $1.63 million to political campaigns, ranking 71st among more than 80 industries evaluated.
Political contributions topped $4.6 million in previous presidential election years of 2008 and 2012, and hit $3.9 million in 2010 and $3.5 million in 2014.
The 2015-2016 dairy total so far is almost evenly split between individuals ($807,363) and political action committees (PACs) ($799,039). Republican candidates garnered more than three-fourths of the total at $1.24 million, with $372,191 contributed to Democratic candidates.
The estimates are based on contributions of $200 or more from PACs and individuals to federal candidates, and from PACs, soft money (including directly from corporate and union treasuries) and individual donors to political parties and outside spending groups, as reported to the Federal Election Commission.
Land O'Lakes Cooperative tops the list of "dairy" contributors so far in the 2015-2016 election cycle at $220,248. The co-op's diversity likely means all contributions are not dairy related.
The next five dairy contributors on the list are: California Dairies Inc. ($199,500); Dairy Farmers of America ($135,436); the International Dairy Foods Association ($98,214); Dean Foods ($85,619); and the National Milk Producers Federation ($57,850).
Among contributions between $25,000 to $50,000 are Davisco Foods, HP Hood, MilkSource, Stonyfield, Leprino and Associated Milk Producers Inc.
Contributions between $12,500 to $25,000 came from Fagundes Dairy, Davis Family Dairies, Western United Dairymen, Michigan Milk Producers and Select Milk Producers.
Of the candidates remaining in the 2016 presidential race, Sen. Ted Cruz (R-Texas) received the most dairy contributions at $50,623. Republican Donald Trump, who is largely financing his own campaign, received $90.
Democrat presidential hopefuls and contribution totals are: Hillary Clinton ($20,094) and Bernie Sanders ($11,790).
Among members of Congress, the top recipient so far in the 2015-2016 election cycle is Rep. David Valadao (R-Calif.) with $118,883. As you might expect, lawmakers representing major dairy states garnered most of the largest dairy contributions, including Reps. Jeff Denham, Jim Costa, Devin Nunes and Kevin McCarty in California; Rep. Reid Ribble in Wisconsin; Rep. Colin Peterson in Minnesota; and Rep. Mike Conaway in Texas.
Lobbying
Turning to lobbying, the Center for Responsive Politics posted data from the Senate Office of Public Records. Updated as of Jan. 22, 2016, dairy organizations and companies spent $7.03 million on lobbying in 2015.
Land O'Lakes again topped the list at about $1.33 million. Fonterra Cooperative Group spent $1.12 million, with Dairy Farmers of America at $930,000 and the International Dairy Foods Association at $810,000. Dean Foods spent $640,000, and the National Milk Producers Federation spent $540,025.
Those in the $100,000 to $300,000 range included Select Milk Producers, California Dairies Inc., Aurora Organic, Southeast Dairy Farmers Association, Southeast Milk and Glanbia Foods.
Companies and organizations between $50,000 to $100,000 were Fonterra, Lifeway Foods, Western United Dairymen, United Dairymen of Arizona and the Idaho Dairymen's Association.
Dairy spending on lobbying was up slightly from 2014, but less than 2012 and 2013.
Find updates on the Center for Responsive Politics website. PD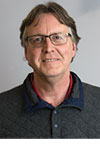 Dave Natzke

Editor
Progressive Dairyman