The long-awaited launch of Dairy Revenue Protection insurance coverage will be in early October, providing dairy farmers with another tool to manage income risk in 2019.
Sign-up for Dairy Revenue Protection will begin Oct. 9, 2018, with the first available coverage starting the first quarter of 2019. Dairy farmers participating in Dairy Revenue Protection are not prevented from participation in USDA Farm Service Agency's Margin Protection Program for Dairy (MPP-Dairy).
Developed by the American Farm Bureau Federation (AFBF), American Farm Bureau Insurance Services and other collaborators, the policy will provide insurance for milk revenues on a quarterly basis (January to March, April to June, July to September and October to December).
Participating farmers will be able to select coverage based on class- or component-based milk-pricing options. Farmers will select the amount of milk production to cover and the revenue coverage level (in 5 percent increments, from 70 percent to 95 percent). Premium costs are discounted based on the different coverage options.
An optional protection factor provides greater flexibility in matching farm-level production risk.
John Newton, chief economist and director of AFBF's Market Intel, describes how Dairy Revenue Protection works. (Read: Dairy Revenue Protection is here.) Newton previously outlined Dairy Revenue Protection for Progressive Dairyman. (Read: What is Farm Bureau's Dairy-Revenue Protection?)
Dairy Revenue Protection will be available in all counties in all 50 states. Policies will be sold daily through certified agents listed online at the USDA Risk Management Agency (RMA) Agent Locator.
Additional information regarding Dairy Revenue Protection is available from RMA.
Also, download an AFBF brochure.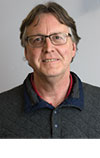 Dave Natzke

Editor
Progressive Dairyman