Dairy farmers' long-standing commitment to the environment and their stories of stewardship are the focus of upcoming Earth Day campaigns.
Following Earth Day on April 22 and continuing into May, Dairy Management Inc. (DMI) will use its website and social media properties to showcase examples of environmental progress being made on farms and throughout the dairy supply chain. DMI will publish sustainability related content, such as videos, articles and infographics highlighting farmer stories.
One video from media partner Vox examines what happens to nutrition and the environment if the U.S. dairy cow herd was removed.
DMI efforts also include leading influential sustainability media members on farm tours and creating a media resource guide, and provides details of the 2050 Environmental Stewardship Goals and Net Zero Initiative.
Dairy Defined: Dairy's everyday leadership
Calling attention to dairy's everyday leadership on sustainability, the National Milk Producers Federation's recent "Dairy Defined" segment highlights how dairy farmers are unified by a core concept that care for the planet sustains them and their customers – despite differences in geography, technology and management style.
That concept has helped reduce the amount of water required to produce a gallon of milk in 2017 by 30% compared to a decade earlier. Producing that gallon of milk also required 21% less land and a 19% smaller carbon footprint over the same period. That's equivalent to the amount of carbon dioxide removed from the atmosphere by half a million acres of U.S. forest or eliminating the average water consumption of approximately 29 million U.S. households.
Since 2005, North America, where U.S. production dominates, has been the only region in the world that's increased milk production while also reducing absolute emissions, according to the United Nations (U.N.) Food and Agriculture Organization.
USDEC: Three reasons to applaud dairy on Earth Day
A new report shows how dairy fosters global food and economic sustainability. U.S. dairy has set an ambitious goal of being carbon neutral by 2050.
The Inter-American Institute for Cooperation on Agriculture, in collaboration with the U.S. Dairy Export Council (USDEC) and the Global Dairy Platform, hosted a virtual webinar last August about dairy and its role in sustainable food systems. The meeting stressed that the global dairy industry impacts the economic livelihoods of 1 billion people – 600 million on dairy farms and another 400 million in the industry – involved in either milk collection or any other associated activity.
In advance of Earth Day, the seminar's findings were released in a 36-page document, "Dairy's role in a responsible and sustainable food system." The publication is available in Spanish and English and can be downloaded here.
From this report and other sources, here are three reasons to give a round of applause to dairy on Earth Day 2021:
1. Dairy creates economic sustainability.
2. Dairy has a history of environmental progress.
3. Dairy is embracing best practices to become carbon neutral.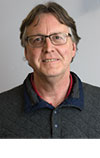 Dave Natzke

Editor
Progressive Dairy