Update Highlights
The enrollment period for the 2021 Dairy Margin Coverage (DMC) program will be held Oct. 12-Dec. 11, 2020, according to USDA Farm Service Agency (FSA) Administrator Richard Fordyce. As of June 15, the FSA has issued more than $100 million in indemnity payments to dairy producers who purchased DMC coverage for 2020.
DMC has already triggered payments for two months (March and April) for producers who signed up for 2020 coverage. The April 2020 income over feed cost margin was $6.03 per hundredweight (cwt), reflecting a more than a $3 drop from the March DMC margin of $9.15 per cwt. May 2020 margin calculations will be released June 30 and will likely trigger the highest indemnity payments of the year.
Read: April DMC margin triggers large indemnity payments.
"If we've learned anything in the past six months, it's to expect the unexpected," said Fordyce. "Nobody would have imagined the significant impact that current, unforeseen circumstances have had on an already fragile dairy market. It's during unprecedented times like these that the importance of offering agricultural producers support through the delivery of farm bill safety net programs such as DMC becomes indisputably apparent."
All USDA Service Centers are open for business, including some that are open to visitors to conduct business in person by appointment only. All visitors wishing to conduct business with the FSA, Natural Resources Conservation Service or any other USDA agency should call ahead and schedule an appointment. Service Centers that are open for appointments will pre-screen visitors based on health concerns or recent travel, and visitors must adhere to social distancing guidelines. Visitors may also be required to wear a face covering during their appointment. Fieldwork will continue with appropriate social distancing. USDA program delivery staff will be in the office, and they will be working with producers in office, by phone and using online tools. For more information, click here.
Check back for a Progressive Dairy Q&A with Fordyce regarding other details related to the 2021 DMC enrollment period.
At $16.56 per cwt, the July Federal Milk Marketing Order (FMMO) Class I base price rose $5.14 per cwt from June. It's still 62 cents below the July 2019 Class I base price, but likely represents the largest month-to-month increase on record.
Retail dairy product sales remain a top storyline for a third consecutive month, according to an updated report from the International Dairy Deli Bakery Association (IDDBA).
The most recent report summarizes Information Resources Inc. (IRI) U.S. grocery store sales data for the week ending June 7. It showed retail dairy sales percentage gains have been up double digits over comparable weeks in 2019 for 13 consecutive weeks, said Abrielle Backhaus, research coordinator with IDDBA.
Sales for the week ending June 7 were up 15.6% by value for the overall dairy category, the smallest margin in the past 13 weeks and providing some evidence of erosion in the year-over-year gains. Nonetheless, monthly dairy sales have now remained strong for three consecutive months, and it was only the third week since March 8 in which sales growth slipped below 20% when compared to the similar week a year ago.
"Throughout the pandemic, we have seen consumers revert to familiar, more conservative food choices, and dairy is a strong example of just that," Backhaus said.
Weekly sales of natural cheese were up 23% in value and nearly 16% in volume compared to a year earlier, while butter sales increased by 24% and 29% in value and volume, respectively. Fluid milk sales extended recent trends (up 8% in value and 2.5% in volume).
Cream and creamers, cream cheese and whipped toppings also posted double-digit gains in both value and volume from comparable weeks a year ago.
IDDBA is a nonprofit membership organization serving the dairy, deli, bakery, cheese and supermarket food service industries.
The outlook for third-quarter 2020 dairy income margins continued to improve dramatically on surging cheese and butter prices, according to Commodity & Ingredient Hedging LLC. Longer term, income margins were fairly flat after brightening substantially in May. Dairy remains a bright spot for forward margin opportunities relative to hog, crop and beef cattle sectors.
Government purchases of dairy products combined with orders from a reopening food service sector helped boost cash cheese prices and Class III milk futures prices. On the feed side, prices have increased slightly from significantly depressed levels.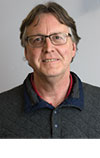 Dave Natzke

Editor
Progressive Dairy