Update Highlights
The USDA's Farm Service Agency (FSA) is set to announce the September Dairy Margin Coverage (DMC) program margin and potential indemnity payments on Oct. 29. Through the first eight months of the year (covering January-August 2021), DMC indemnity payments had already totaled more than $981 million, according to the USDA's monthly update released Oct. 25. Year-to-date payments across all participating dairies averaged $51,566.
Indemnity payments distributed in September (on August milk) topped $164 million, after the August DMC milk income over feed cost margin was $5.25 per hundredweight (cwt) and the smallest margin in the history of either DMC or its predecessor, the Margin Protection Program for Dairy (MPP-Dairy). It marked the seventh straight month in which the DMC milk income margin was below $7 per cwt. Read: August DMC margin falls to record-low $5.25 per cwt.
Through Oct. 25, dairy producers in Wisconsin led all states in total payments, receiving $220.6 million. Rounding out the top five states for January-August indemnity payments were: California ($94.4 million), New York ($91.2 million), Minnesota ($84.4 million) and Pennsylvania ($72 million).
All 2021 DMC indemnity payments are subject to a 5.7% sequestration deduction.
Read also: Risk management calendar: November-December 2021.
The Federal Milk Marketing Order (FMMO) advanced Class I base price moved to a five-month high for November. At $17.98 per cwt, it's up 90 cents from October 2021 but 6 cents less than November 2020.
Through the first 11 months of the year, the 2021 Class I base price average is $16.61 per cwt compared to $16.64 per cwt in 2020 and $16.78 in 2019.
A Class I differential for each order's principle pricing point is added to the base price to determine the Class I price.
The USDA's monthly Livestock Slaughter report estimated September dairy cow slaughter in federally inspected plants at 264,600 head, the highest monthly total since March. Through the first nine months of 2021, dairy cull cow slaughter was estimated at 2.337 million, about 35,500 head more than the same period a year earlier.
Heaviest dairy culling during September 2021 occurred in the Southwest (Arizona, California, Hawaii and Nevada), where 66,400 dairy cows were removed. That was followed by the Upper Midwest (Illinois, Indiana, Michigan, Minnesota, Ohio and Wisconsin) at 62,000 head. Other regional totals were estimated at 38,700 head in Delaware, Maryland, Pennsylvania, West Virginia and Virginia; 33,700 head in Arkansas, Louisiana, New Mexico, Oklahoma and Texas; and about 28,800 head in Alaska, Idaho, Oregon and Washington.
During January-September 2021, 559,200 head were culled for slaughter from herds in the Upper Midwest, followed by 558,800 head from herds in the Southwest.
Weekly USDA estimates show dairy cull cow slaughter was higher than the corresponding week a year earlier for 18 consecutive weeks, dating back to early June. During that period, slaughter was about 72,000 more than a year earlier.
Milk prices are rising again after bottoming out for the second time this year, National Milk Producers Federation's (NMPF) Peter Vitaliano notes in the October 2021 Dairy Market Report.
Daily cash market prices for barrel cheddar cheese have risen by almost 50 cents a pound since the beginning of August and have converged with cheddar block prices. Slowing milk production growth is bringing supply in line with demand, and inventory levels of most key dairy products are slowly dropping. U.S. dairy exports remain on track to set a new volume record during 2021.
Based on current futures prices, the all-milk price will end the year almost $3.50 per cwt higher than in August, while the DMC margin will also increase, but only to around $9.50 per cwt, since the DMC feed cost may not recede by more than $1 per cwt during that time.
For more information on commercial use, dairy trade, milk production, product inventories, prices and margins, click here.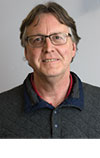 Dave Natzke

Editor
Progressive Dairy