Emerging markets show promise for increased exports of U.S. dairy replacements later this year.
Last week, Progressive Dairyman noted U.S. dairy replacement cattle exports were strong in February. At 2,767 head, February exports of dairy heifers doubled January's total and were valued at just under $7.9 million. The Sudan imported 1,800 head, followed by Mexico (360 head), Qatar (309 head) and Canada (298 head).
Tony Clayton, Clayton Agri-Marketing Inc., Jefferson City, Missouri, said an emerging market is developing for U.S. dairy replacements.
"I am seeing a geographical shift in the opportunity for U.S. dairy cattle and some real possibility of larger numbers being exported in late summer or early fall to places like Pakistan and Oman," Clayton said.
As of early April, Oman had a tender for over 3,000 head. "By all indications, they want to import U.S. cattle even though they can import cattle from Europe or Australia at a lower price," Clayton said. "The same goes for Pakistan. Some U.S. cattle have been imported in small numbers by plane, [and] the attitude of 'trying to keep up with the Joneses' has a real effect."
"[There is also] more rumpling coming from Africa about the development of some large dairy projects being planned and built," Clayton said. "In our business, this is the 'last frontier,' and our recent shipment to Sudan reflects this. Surrounding countries that are trying to develop a dairy business are going to Sudan to see the almost 6,000 head that have been imported since 2015. Don't be surprised to see a land-locked country like Ethiopia be the next opportunity for U.S. cattle and dairy technology."
Gerardo Quaassdorff, T.K. Exports Inc., Boston, Virginia, said the favorable U.S. currency exchange rate is playing a key role among dairy replacement importing countries.
"The U.S. should have plenty of quality dairy heifers available for export this year and beyond, at competitive prices compared to other exporting countries," he said.
Bovine livestock exporters continue to face challenges related to the interpretation and agreement of animal health requirements in some markets, Quaassdorff said. Those issues include vaccine protocols, for example, that are common in the U.S., but not part of negotiated agreements with some countries. Animal health requirements have delayed the resumption of live cattle exports for countries such as Algeria, Morocco, China and others, Quaassdorff said.
A traditional buyer of U.S. dairy replacements is also showing more interest, but the cloud of U.S. trade policy looms.
"Now that Easter is over, Mexico woke up from their winter nap and started importing cattle," Clayton said. "I fully expect their import numbers to be lower this year because of the much lower milk market and the looming 'Trump effect' on NAFTA (the North American Free Trade Agreement)."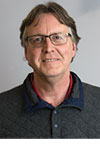 Dave Natzke

Editor
Progressive Dairyman