Farm liquidity (availability of working capital) and income are two leading concerns among agricultural lenders completing an American Bankers Association-Farmer Mac survey.
Among the survey's key takeaways, survey respondents said the agricultural economy and farm income remained stressed in 2019 with limited signs of improvement in 2020. Among producer groups, the dairy sector remained atop lenders' concerns in the survey.
More than 450 loan officers, managers and executives representing a wide range of lending institutions responded to the questionnaire, conducted in early autumn. Roughly one-third of lenders noted an increase in ag technology investment in their areas, and a similar percentage expect the investment in ag technology to continue to increase in the coming year.
Nearly two-thirds of respondents expect farm retirements to pick up over the next 12 months, and about 40% expected Chapter 12 bankruptcy filings to increase again in the coming year.
The respondents were almost equally split on whether vendor financing had increased or stayed the same in the previous 12 months, but three of four lenders in the northeast U.S. said vendor financing had increased over that period.
Nearly half (49.9%) of survey respondents reported borrower interest in hemp financing; about 37% reported more inquiries about alternative energy project financing.
Interest rates lower
The Federal Reserve's Open Market Committee (FMOC) adjusted its benchmark lending rate down another 25 basis points on Oct. 30, dropping the rate 1.5% to 1.75%. Based on quarterly lender surveys from Chicago, Dallas, Kansas City, Minneapolis and St. Louis Federal Reserve districts, interest rates on most agricultural loans continued trending lower even before the adjustment (Table 1).
Dallas: Interest rates charged on all variable-rate loans were down from the previous quarter and all were the lowest since the third quarter of 2018. Interest rates on fixed-rate feeder cattle, operating and intermediate loans were down from the previous quarter, but farm real estate loans were up slightly.


Kansas City: Interest rates on all categories of variable- and fixed-rate loans were down from the previous quarter. Fixed rates decreased slightly more than comparable variable rates, and the spread between fixed and variable rates inched slightly higher across all loan types compared with previous quarter. The percent of farm borrowers on the bank "watch lists" was highest in Nebraska, while the classification rate was highest in Kansas.


St. Louis: Interest rates on all fixed- and variable-rate loan categories declined, although the declines were generally lower than other districts. Interest rates on variable-rate operating loans fell the most. Across the loan types, the average decline in fixed-rate loans was 9 basis points in the third quarter, while the average decline in variable-rate loans was 12 basis points.


Chicago: Interest rates on all variable rate loans were down from the previous quarter. Interest rates on operating and feed cattle loans were the lowest since the second quarter of 2018; rates on real estate loans were the lowest since the fourth quarter of 2017.


Minneapolis: Interest rates for all categories of variable-rate and fixed-rate loans decreased modestly from the previous quarter and, in most cases, retreated to levels seen in the second and third quarters of 2018. Collateral requirements on loans have held steady, according to 83% of lenders surveyed, with the balance reporting increases in collateral requirements.
Loan terms lengthening
Due in part to lower interest rates, reliance on farm debt has increased in recent years and is now at levels last observed in the 1980s, according to Brent Gloy and David Widmar with Agricultural Economic Insights LLC. There's also been a trend toward longer repayment terms.
On the one hand, longer repayment terms – coupled with historically low interest rates – makes it easier for producers to meet the annual debt service obligations. On the other hand, the extended debt terms leave producers "on the hook" for a longer period of time, Widman wrote in a recent blog post.
Based on Kansas City Federal Reserve Bank data, annual average repayment terms on all non-real estate farm loans averaged 15.4 months in 2018, the longest in more than 40 years (available data goes back to 1977). Specific to farm machinery and equipment loans, average repayment terms averaged 33.9 months in 2018, down from more than 40 months in 2013-15.
Another category of farm loans to consider are livestock loans. Gloy and Widman report that the average annual repayment terms on livestock (other than feeder cattle) have been trending higher since 2015 and reached a high of 18.4 months in 2018.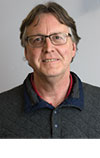 Dave Natzke

Editor
Progressive Dairy