As October and National Co-op Month came to a close, the National Cooperative Bank (NCB) updated revenue and asset totals for the 100 largest cooperatives in the U.S. With higher milk and wholesale dairy product prices, it was a better year for dairy co-op revenues and their members compared to a year earlier.
The annual report summarizes revenue and asset totals from the preceding year. Cooperatives voluntarily submitted 2019 revenue and asset information to NCB for the report, which has been compiled for more than 30 years.
The 2019 all-milk price averaged $18.63 per hundredweight (cwt), well above the 2018 average of $16.27 per cwt. The USDA estimated 2018 milk marketings at 218.4 billion pounds, up less than 0.4% increase from 2018.
Compared to a year earlier, annual average wholesale prices for major dairy products were mostly higher based on USDA estimates: Cheese was up about 22 cents to $1.76 per pound, butter was down about 1.5 cents to about $2.24 per pound, nonfat dry milk was up about 25 cents to $1.04 per pound, and dry whey was up about 4 cents to 38 cents per pound.
Dairy in Top 100 rankings
As in recent years, 17 dairy cooperatives made the "Top 100" list for 2019 business volume (Table 1). After a down year in 2018, business volume was up for most of them. Business volume includes sum of total sales, service receipts, patronage income and non-operating income.
Dairy Farmers of America (DFA) moved into second for business volume among all U.S. cooperatives supplying data in 2019. Adding to DFA's 2019 business volume and assets was a merger with St. Albans.
The 2019 totals do not include the acquisition of Dean Foods' facilities by DFA and Prairie Farms Dairy in 2020.
Land O'Lakes listed total 2019 net sales volume of about $14 billion, of which the dairy food division accounted for about $4 billion. Annual sales volume was slightly lower as a result of lower margins within the retail and global ingredient segments, according to the co-op's annual financial report. Darigold business volume was unchanged from the year before.
Based on milk volumes handled in 2019, several other dairy co-ops not providing information to NCB could have been on or near the Top 100 list, including Southeast Milk Inc. and Tillamook.
Among larger transaction during 2019 that may have impacted dairy co-op business volume and assets:
Upstate Niagara Cooperative purchased a fluid plant from Byrne Dairy's and a former Alpina Foods yogurt plant, both in New York.
California Dairies Inc. (CDI) purchased a milk powder facility from Hilma Cheese in Turlock, California. CDI also created a marketing agency in common with DFA.
Associated Milk Producers Inc. (AMPI) discontinued production at its Arlington, Iowa, milk powder plant in Iowa and a cheese facility in Rochester, Minnesota.
United Dairymen of Arizona (UDA) and Dutch FrieslandCampina formed a partnership to manufacture and market lactoferrin.
The "Top 100" list includes co-ops involved in a wide range of businesses. CHS Inc., a fuel, grain and food cooperative based in Inver Grove Heights, Minnesota, remains the nation's largest U.S. cooperative, with $31.9 billion in total business volume in 2019.
NCB indicated 2019 total business volume rose about 3% from the year before for the Top 100 cooperatives to $228 billion.
Download the entire NCB Co-op 100 report.
Read also: Dairy Defined: Cooperatives help dairy farmers do what they do best: Produce milk that nourishes the world.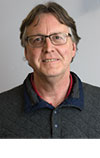 Dave Natzke

Editor
Progressive Dairy