Highlights: President Trump has thrown his support behind a Senate bill to limit legal immigration. A proposed contract for ICE to lease jail space in Idaho's Magic Valley raises area dairy fears. Find a summary of these and other immigration news here.
RAISE Act limits legal immigration
When it comes to immigration reform, the first six months of President Donald Trump's administration focused almost exclusively on illegal immigrants. Now, he's thrown his support behind a bill to reform and reduce legal immigration.
U.S. Senators David Perdue (R-Georgia) and Tom Cotton (R-Arkansas) re-introduced the Reforming American Immigration for a Strong Economy (RAISE) Act, Aug. 2. The two senators first introduced the bill (S.354) in February, where it failed to gain cosponsors or a hearing in the Senate Judiciary Committee. (A section-by-section summary and a fact sheet of the bill are also available.)
In a press conference reintroducing the bill, President Trump said the proposal represented "the biggest change in 50 years" to the current "Green Card" work visa system.
"The RAISE Act ends chain migration, and replaces our low-skilled system with a new points-based system for receiving a Green Card," he said. "This competitive application process will favor applicants who can speak English, financially support themselves and their families and demonstrate skills that will contribute to our economy.
Specifically, the RAISE Act would:
• Establish a skills-based points system, replacing the current permanent employment-visa system. Applicants earn points based on education, English-language ability, high-paying job offers, age, record of extraordinary achievement and entrepreneurial initiative.
• Prioritize immediate family households, retaining immigration preferences for the spouses and minor children of U.S. citizens and legal permanent residents, while eliminating preferences for categories of extended and adult family members.
• Eliminate the Diversity Visa Lottery, a system they said arbitrarily allocated 50,000 visas annually.
• Place a limit on permanent residency for refugees to 50,000 per year, in line with a 13-year average.
Dairy and agricultural organizations said the proposal would do nothing to address their labor needs and had little chance of gaining congressional approval.
Jeff Burton, a lobbyist for the American Dairy Coalition (ADC), said the legislation is unlikely to pass the Senate, estimating it might garner the support of 30 Republican senators, but no Democrats.
Burton said the ADC believes the RAISE Act will negatively impact its members already facing labor shortages due to tactics to remove undocumented workers.
"Sustaining their current productivity – especially in states where unemployment is less than half the national unemployment rate – is already hard enough," he said.
ADC has focused its attention on working with Rep. Bob Goodlatte, chairman of the House Judiciary Committee on The Agricultural Guestworker Act (AG Act). That bill is expected to be introduced after Labor Day.
Idaho dairy leaders fear ICE/county jail contract
Dairy leaders in Idaho's Magic Valley are concerned a proposed contract to lease Jerome County jail space to the U.S. Immigration and Customs Enforcement (ICE) will adversely affect the area's dairy industry.
According to minutes from the Jerome County commissioners meeting, held July 3, the commission is considering a proposal allowing ICE to lease 50 beds in the county jail, at a rate of $75 per bed per day.
Bob Naerebout, executive director of the Idaho Dairymen's Association (IDA), sent a letter to the commissioners in early July, expressing concerns over the proposed contract. Naerebout said his organization fears a contract with county jail space would be the first step in increased enforcement by ICE in Idaho's Magic Valley.
Naerebout, also a member of the National Immigration Forum (NIF), said the issue is already raising fears in an area heavily dependent on an immigrant work force – a large share of which is undocumented because dairy farmers are not eligible to access workers through the current H2-A visa program.
"We have already heard from dairymen that even the discussion surrounding accepting a contract with ICE has caused some employees to leave the area in search of more welcoming communities," Naerebout said in a separate letter, July 18. "This negative impact to Jerome's workforce will stifle investment and cause negative impacts to milk production."
Published reports put the potential income to the county at about $1.3 million annually. However, Naerebout said that income pales in comparison to the potential negative impact on dairy-related income lost due to an inadequate labor supply. Jerome is home to about 15 percent of the state's dairy herd and 30 percent of Idaho's dairy processing capacity. Each 1 percent decrease in milk processed by the local market would reduce local revenue by $27.3 million annually, as well as result in the loss of 100 jobs throughout the region, he said in a July 18 letter.
Daragh Maccabee, senior vice president of procurement and dairy economics with Glanbia, the largest milk processor in Idaho, expressed full support for the IDA position. In a letter to the county commissioners, Maccabee said attracting and retaining a sufficient labor force is the biggest issue expressed by the dairy farmers who supply milk to Glanbia.
"We have clear evidence that a heightened sense of nervousness has already put pressure on this situation and it is also very apparent that any increase in ICE activity will simply add to this problem," Maccabee wrote. "It is our considered opinion that this could result in a reduction in milk supply and threaten the short- and long-term viability of a key Idaho industry, an industry on which Jerome is particularly dependent."
Michael Gonda, senior vice president of corporate affairs for Chobani LLC, another major dairy processor in the region, shared similar sentiments.
"As a dairy company, we depend heavily – directly and indirectly – upon the partnership and solidarity we have established with dairy farmers across the Magic Valley," Gonda wrote. "Without them, our business simply could not exist in its current and thriving form.
"We, like our dairy farmers, fear that the current contract under consideration between ICE and the Jerome jail will jeopardize the sense of security and stability upon which we depend," Gonda wrote. "We share the concern among many in the Magic Valley business community this contract, if executed, would solve one problem by creating a much larger and farther reaching one. It would create an environment that would exponentially increase the fear of families being broken apart and communities being ritually interrogated – an outcome that would ripple far and wide."
Jerome County commissioner Roger Morley said he had met with ICE authorities, who had assured him there would be no raids or increased agency contact in the county if a contract to house prisoners were signed, according to minutes from the July 3 meeting.
The meeting minutes indicated commissioner Charles Howell was ordered to seek additional information from ICE, including a presentation on a public relations campaign. No date was scheduled for that presentation.
Read also:
• Immigrant labor: Policy changes, some hype heightening dairy concerns
• Idaho Dairymen pressing for immigration reform leadership
Three states join RIDE program to E-Verify
Arizona, Maryland and Wyoming became the latest states to join the Records and Information from DMVs for E-Verify (RIDE) program, effective July 31.
RIDE is an initiative linking E-Verify, an Internet-based system administered by the Department of Homeland Security's U.S. Citizenship and Immigration Services. Designed to reduce document and employment eligibility verification fraud, it compares information from an employee's Form I-9 with information from state departments of motor vehicles (DMVs). It allows E-Verify to validate the authenticity of driver's licenses and state identification cards issued by participating state DMVs that employees present as Form I-9 identity documents if the employer uses E-Verify.
Other states utilizing the RIDE program include Florida, Idaho, Iowa, Mississippi, Nebraska, North Dakota, Wisconsin and Wyoming.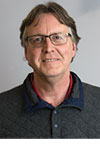 Dave Natzke

Editor
Progressive Dairyman
Before commenting on our articles, please note our Terms for Commenting.