February 2021 Dairy Margin Coverage (DMC) program indemnity payments topped $130 million, based on weekly USDA updates on payments and enrollment. With payments estimated at $92.6 million for January milk marketings, indemnity payments for the first two months of 2021 have now hit $222.64 million.
The February DMC milk income over feed cost margin was just $6.22 per hundredweight (cwt), triggering indemnity payments on Tier I and Tier II milk insured at $6.50 per cwt and above. The January DMC margin was $7.14 per cwt, triggering indemnity payments for milk insured at $7.50 per cwt and higher.
Read: February DMC indemnity payments climb.
Through April 5, dairy producers in Wisconsin led all states in total payments for January-February 2021, receiving $50.1 million. Rounding out the top five states for January-February indemnity payments were: California ($20.95 million), New York ($20.87 million), Minnesota ($19.2 million) and Pennsylvania ($16.2 million). State-by-state enrollment and payment information is available here.
All 2021 DMC indemnity payments are subject to a 5.7% sequestration deduction, down from 5.9% in 2020.
Milk and feed price factors used to calculate March 2021 DMC margin and potential indemnity payments will be released on April 30.
2021 DMC enrollment inches higher
The USDA continues to enter 2021 program enrollment data. As of April 5, 18,821 dairy operations (about 74% of those with established milk production history) had enrolled in the 2021 DMC program. Milk production enrolled for 2021 was estimated at 163.9 billion pounds, about 79.4% of the established history. Enrollment closed on Dec. 11, 2020.
At Progressive Dairy's deadline, there had been no scheduling announcement from the USDA for smaller dairy producers to update their milk production history baselines and become eligible for a supplemental DMC payment on a portion of any increased milk production.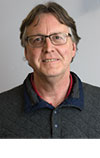 Dave Natzke

Editor
Progressive Dairy