The July 2019 Federal Milk Marketing Order (FMMO) Class I base price is $17.18 per hundredweight (cwt), the highest level since January 2017. It is up 11 cents from June 2019 and $1.82 more than July 2018. Through the first seven months of 2019, the Class I base price is $16.12 per cwt, up about $1.52 compared to the same period a year ago.
May 2019 dairy cow slaughter dips, but not much
U.S. dairy farmers moved fewer cull cows to slaughter in May 2019, but the total was still the highest for any May dating back to 1986. And the January-May 2019 total is the highest five-month total to start the year since 1986, the year of a federal whole-herd buyout program.
Historical patterns show dairy cow culling is lowest in May and June, and the latest USDA figures follow that trend. Federally inspected milk cow slaughter was estimated at 258,100 head in May 2019, 10,400 head fewer than April 2019, but 13,000 head more than May 2018, according to the USDA's Livestock Slaughter report. At 1.41 million head, January-May 2019 slaughter is already nearly 76,000 ahead of the same period a year ago.
So far this year, dairy cull cow slaughter has averaged about 10,800 per day (weekdays and Saturdays), 500 head more per day than January-May 2018.
The heavy culling continues to have an impact on the size of the U.S. dairy herd. The USDA's May Milk Production report estimated U.S. dairy cow numbers at 9.333 million head in May 2019, down 89,000 head from the year before. Read: May milk production dips below year-ago levels.
Heaviest culling is in the Upper Midwest. A breakout of May 2019 dairy cull cow slaughter estimates in major dairy regions follows:
68,900 head in an area including Illinois, Indiana, Michigan, Minnesota, Ohio and Wisconsin
59,600 head in Arizona, California, Hawaii and Nevada
46,000 head in Delaware, Maryland, Pennsylvania, West Virginia and Virginia
26,400 head in Alaska, Idaho, Oregon and Washington
27,700 head in Arkansas, Louisiana, New Mexico, Oklahoma and Texas
Dairy margins start June steady
Dairy margins were fairly steady over the first half of June, with higher milk prices and feed costs largely offsetting one another, according to Commodity & Ingredient Hedging LLC.
Declining milk production and strength in the cash cheese market have been supportive to milk prices. The USDA reported May milk output at 19.063 billion pounds, down 0.4% from last year. Production declines in the Midwest, Southeast and parts of the Southwest more than offset increases in Texas and the West Coast. While the dairy herd, at 9.333 million head, increased 5,000 from April to May, the figure is still 89,000 head smaller than May of 2018. Moreover, dairy cow slaughter volumes last month were the highest on record with the exception of 1986. The decline in milk production, particularly in cheese-producing states, is having an impact on the spot cheese market. Cheddar block prices reached the highest price since Feb. 2, 2017.
Meanwhile, corn and soybean planting remained well behind schedule, adding risk premium to feed prices.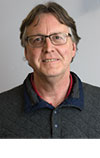 Dave Natzke

Editor
Progressive Dairyman