Dairy risk management doesn't take a vacation, although it might take a federal holiday. Here's a look at current conditions and the early summer risk management calendar from Progressive Dairy.
Dairy Market News: Milk supplies
The USDA delayed release of the May Milk Production report through last weekend due to the new federal Juneteenth holiday. Check back later for a summary to be released Monday afternoon, June 21. Due to the report delay, Dairy Revenue Protection (Dairy-RP) coverage will not be available after the markets close on June 21.
According to the USDA's Dairy Market News for the week ending June 18, Northeast milk supplies are fairly level in the Northeast, and Mid-Atlantic milk output is flat. Class I sales are steady to slightly lower. Although the school year is complete, local food service programs are available for the summer.
Southeast milk production continues to decline. Class I sales are somewhat mixed, with some bottlers ordering additional milk supplies for their immediate needs, while others have cut milk loads.
In the Midwest, spring flush level milk supplies have lasted throughout the season, even with a notable increase in temperatures in recent weeks. Finding takers for extra milk has been daunting. Last year's spot milk prices were 75 cents to $2 over Class III, compared to -$6 to- $4 under Class III for the week ending June 18.
Western milk supplies remain abundant. Transportation issues plaguing the country, including steep freight and tanker shortages, are worst in the West. Central California have been warned of potential water cutoffs, and more widespread cuts are expected to come. USDA contacts report that, so far, June production is trending up year-over-year and down slightly from last month.
Milk output in the Pacific Northwest is strong but starting to dip down in some areas, following typical seasonal patterns. Overbase programs are in place to help keep milk supply in check.
Dairy margins weakened to start June
Dairy margins continued to deteriorate over the first half of June as ongoing weakness in milk prices more than offset the impact of steady to weaker feed markets, according to Commodity & Ingredient Hedging LLC. While demand for dairy products remains quite strong on both the domestic and export markets, increased milk production is pressuring prices. Recent intense heat in the West and Northern Plains may begin to temper milk production moving through the summer.
Click here or on the calendar above to view it at full size in a new window.
Risk management options
Dairy-RP: Dairy-RP coverage is generally available for milk produced four or five quarters out in the future. Dairy-RP is available every day except holidays and USDA report days that could impact markets (see calendar). Dairy-RP is also not available on days when applicable futures contracts move limit-up or limit-down.


LGM-Dairy: The last scheduled monthly sales period for Livestock Gross Margin for Dairy (LGM-Dairy) is Friday, June 25. With the new crop insurance year beginning on July 1, LGM-Dairy sales switch to weekly. The price discovery period for LGM-Dairy is Tuesday-Thursday each week. LGM-Dairy factors are calculated using the average closing prices for Chicago Mercantile Exchange (CME) Class III milk, corn and soybean meal futures on those days. The policy sales period will begin on Thursday starting at 4:30 p.m., with sales ending at 9 a.m. (both times Central time) on Friday. Unlike Dairy-RP, which is not available on the day of USDA's major dairy reports (milk production, cold storage or dairy products), LGM-Dairy is available each week, even if a sales period falls on the day of a USDA report. Coverage is available out 12 months, excluding the first month. You need to select coverage in two-month increments to get a USDA Risk Management Agency (RMA) premium subsidy. Premium subsidies range from 18% to 50%. For example, a zero deductible policy has an 18% premium subsidy. A deductible of 50 cents per cwt has a 28% subsidy and the $1 per hundredweight (cwt) deductible has a 48% subsidy. Premiums are due at the end of the coverage period. There are no transaction fees.
LGM-Dairy and Dairy-RP insurance policies are sold and delivered solely through private crop insurance agents. A list of crop insurance agents is available online using the RMA Agent Locator.
2021 DMC update
The USDA will release the May 2021 Dairy Margin Coverage (DMC) program margin and potential indemnity payments on June 30. Through April, DMC indemnity payments had been distributed every month of 2021, totaling $446.1 million as of June 7. On June 15, U.S. Ag Secretary Tom Vilsack announced additional details regarding USDA pandemic financial assistance for dairy farmers that will be implemented within 60 days. Included in the announcement was mention of long-awaited supplemental DMC payments for small and medium producers.
A COVID-19 relief bill signed late last year included language directing the USDA to allow smaller dairy producers to update their milk production history baselines and receive a supplemental DMC payment on a portion of any increased milk production, up to the Tier I cap of 5 million pounds of milk per year. According to the USDA, the outlay for the supplemental DMC payments is approximately $580 million. It is anticipated supplemental payments to eligible producers will be retroactive to January 2021 and run through the end of 2023.
Other resources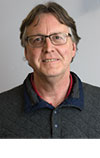 Dave Natzke

Editor
Progressive Dairy