On the surface, February 2020 milk production jumped more than 5% compared to the same month last year. However, with February 2020 containing an extra day due to "leap year," the adjusted increase is closer to 2% on a daily basis.
February 2019-20 recap at a glance
Reviewing the USDA preliminary estimates for February 2020 compared to February 2019 (without adjustments for leap day):
U.S. milk production: 17.87 billion pounds, up 5.3%
U.S. cow numbers: 9.37 million, up 18,000 head
U.S. average milk per cow per month: 1,907 pounds, up 93 pounds
24-state milk production: 17.04 billion pounds, up 5.6%
24-state cow numbers: 8.803 million, up 39,000 head
24-state average milk per cow per month: 1,927 pounds, up 94 pounds
Source: USDA Milk Production report, March 19, 2020
January revised production, at 18 billion pounds, was up 1.5% from January 2019. The January revision represented an increase of 38 million pounds or 0.2% from last month's preliminary production estimate.
Cow numbers increase
Cow numbers continue to increase – both in the current USDA report as well as retroactively. Nationally, February 2020 cow numbers were up 18,000 from the year before and up 9,000 head from January 2020. In the 24 major dairy states, February 2020 cow numbers were up 39,000 head from February 2019 and up 8,000 from January 2020.
In addition, the latest USDA report revised the January 2020 estimate higher, up 13,000 head from last month.
Since bottoming out in June, U.S. cow numbers are up 58,000 head in the 24 major dairy states. Since July's low, U.S. cow numbers are up 55,000 head.
Compared to a year earlier, largest cow number increases remain concentrated in four states – Texas, Idaho, Colorado and New Mexico, up a combined 71,000 head from a year earlier (Table 1). There were also modest gains in Kansas, South Dakota, Michigan, Washington and Oregon, up a combined 20,000 head.
Cow numbers declined in a dozen major states, led by with Pennsylvania, down 17,000 head from a year earlier. The Midwest is also losing cows, with Wisconsin, Minnesota, Iowa, Indiana and Illinois down a combined 28,000 head.
Compared to a month earlier, producers in Arizona, Colorado and Pennsylvania added 8,000 cows.
Dairy cow slaughter slips
Federally inspected dairy cow slaughter was estimated at 266,100 head in February 2020, down about 32,000 from January and 13,700 less than February 2019, according to the USDA's Livestock Slaughter report. Year to date, 2020 cow slaughter is down about 12,700 from January-February 2019.
Heaviest culling during February 2020 occurred in the Southwest (Arizona, California, Hawaii and Nevada), where 66,800 dairy cows were removed. That was followed by 64,900 in the Upper Midwest (Illinois, Indiana, Michigan, Minnesota, Ohio and Wisconsin); about 45,130 head in Delaware, Maryland, Pennsylvania, West Virginia and Virginia; 29,900 head in Alaska, Idaho, Oregon and Washington; and about 28,700 head in Arkansas, Louisiana, New Mexico, Oklahoma and Texas.
Milk per cow higher
As noted previously, leap day impacted monthly milk output per cow (Table 2). February production was up more than 90 pounds (5%) per cow from a year earlier, with output up 100 pounds per cow per month in 10 states.
On a daily basis, however, the U.S. and major state increase was just under 1 pound per day, a 1.5% increase. Four states (New Mexico, Oregon, Utah and Wisconsin) saw daily production go down from a year earlier.
Without adjustments for leap day, California led all states in terms of milk volume growth in February 2020, up 202 million pounds (6.3%) from a year earlier. Texas production was up 114 million pounds (10.8%).
Colorado was the nation's leader in percentage growth, up 11.3% (41 million pounds) from a year earlier. After adjusting for leap day, Colorado output was up 7.5%.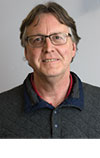 Dave Natzke

Editor
Progressive Dairy