If there was any silver lining in the terrible milk prices earlier this spring, it was that U.S. dairy product prices were competitive on the global market, resulting in the highest export volumes in more than two years. While enjoying those numbers, U.S. dairy industry leaders also celebrated the U.S.-Mexico-Canada Agreement (USMCA) going into force on July 1.
Here's an update on three U.S. ag export categories tracked by Progressive Dairy and other dairy export news.
Dairy products
Record sales of nonfat dry milk and skim milk powder (NDM/SMP), improved shipments of cheese, strong exports of lactose and steady volumes of whey products highlighted May's dairy trade report, according to the U.S. Dairy Export Council (USDEC).
Volume basis: U.S. suppliers shipped 210,429 tons of milk powders, cheese, whey products, lactose and butterfat in May 2020, 18% more than the May 2019 and the most since April 2018. May was the second-best month for cheese exports on record. Southeast Asia remained the leading market for U.S. dairy products, and sales to China continued to improve. NDM/SMP sales to the Middle East/North Africa (MENA) region were the most in almost six years, and shipments to China were up more than sixfold from a year ago. Sales to Mexico continue to lag.


Value basis: The value of all U.S. dairy exports was $585.2 million, 8% more than a year ago.


Total milk solids basis: U.S. exports were equivalent to 17.4% of U.S. milk solids production in May, the highest rate since April 2018. In the first five months of the year, exports were 15.5% of production (Table 1).
"Like April, May was another positive month for American dairy, which continues to outperform agricultural exports as a whole," noted Michael Dykes, president and CEO of the International Dairy Foods Association (IDFA). "Over the first five months of the year, the value of U.S. dairy exports is 12 percent ahead of the same period as last year, while volume growth is tracking 10 percent ahead of the same period."
Dairy heifer exports down
Exports of U.S. dairy replacement heifers fell off sharply in May, and those that traveled won't get many mileage points.
Based on USDA's monthly report, exports totaled just 507 during the month, the lowest total dating back to the first half of 2016. Of heifers changing addresses, 427 heifers went to Canada, with the remaining 80 going to Mexico.
Thanks to a strong start to the year, January-May 2020 dairy replacement heifer exports are still the strongest for that period since 2017.
Tony Clayton, Clayton Agri-Marketing Inc., Jefferson City, Missouri, said breeding management changes in the U.S. are impacting dairy cattle exports.
"Many farms are breeding dairy cows to beef bulls," Clayton said. "This really takes the U.S. out of the export market to the world because our customers will not consider heifers with a beef calf."
In addition, some U.S. heifer growers are no longer willing to take the financial risk of carrying an inventory of cattle they hope to sell.
Morocco, Turkey and other countries are creating markets for U.S. dairy heifers, but in some cases, new buyers have unrealistic specifications. Most require some type of pedigree, genomics testing and a pregnancy by artificial insemination.
"Most buyers around the world think every animal produced in the United States has a full three-generation pedigree, is bred with sexed semen and has a GTPI (Genetic Total Performance Index) above 2,300," Clayton said. "They also don't understand that buying dairy heifers with the high specifications is like buying a luxury car with all the extra features. They cost more. Many farms around the world need milk, so they should probably learn to drive the Chevrolet before they fully upgrade to the Cadillac."
Clayton has been urging foreign buyers seeking heifers in greater numbers and with more stringent specifications to start with open heifers six to eight months before they are to be exported and grow them in the U.S. under contract.
Buyers are also concerned about restricted travel in the U.S. related to news reports of COVID-19 and protests.
"This will take a lot of time before our industry improves," Clayton said.
U.S. alfalfa exports remain strong
Although slipping from April's record high, alfalfa hay exports remained strong in May. At 280,318 metric tons (MT), May's sales were the second-highest total on record, and the March-May 2020 exports (827,964 MT) topped a previous three-month high set in March-May 2018 (808,588 MT). The value of May alfalfa hay exports was estimated at nearly $94.8 million.
China was again the biggest customer, although at 117,881 MT, the volume was down nearly 10,000 MT from April. Increases to Saudi Arabia, the UAE and Taiwan mostly offset a decline in sales to Japan.
May exports of other hay totaled 139,671 MT, the highest monthly volume since August 2017. At 82,188 MT, Japan nearly matched its five-year high for purchases of other hay from the U.S., set in March. Sales to South Korea, Taiwan and the United Arab Emirates were mostly steady. The value of May exports of other hay was estimated at $47.8 million.
Exports of dehydrated alfalfa cubes surged to 14,875 MT, surpassing previous highs set in May-June 2017.
For more on hay exports and market conditions, check out Progressive Forage's Forage Market Insights update.
Monthly ag trade balance is deficit again
Overall, May 2020 U.S. ag exports were valued at $10.3 billion, while ag imports were estimated at nearly $11.4 billion, resulting in a $1.03 billion ag trade deficit. It marked a third straight month of deficit ag trade and the fourth month in the first five months of 2020.
In year-to-date fiscal year 2020 (October 2019-May 2020), the ag trade surplus stands at about $2.9 billion, about $734 million less than the same period a year earlier.
USMCA goes into force
While celebrating the USMCA going into force on July 1, U.S. dairy industry leaders turned their attention to accountability. Tom Vilsack, president and CEO of USDEC, and Jim Mulhern, president and CEO of the National Milk Producers Federation (NMPF), have already been critical of Canada's recently announced tariff-rate quotas (TRQ), which they said run counter to USCMA commitments designed to expand U.S. access to the Canadian dairy market. They urged the USDA and the office of the U.S. Trade Representative (USTR) to immediately raise the issue with Canada and insist that Canada adheres to both the letter and the spirit of its USMCA commitments.
Also, in the next few months, Canada is scheduled to finalize its plans for future TRQ allocations and work toward the elimination of its Class 6 &7 pricing programs.
Enforcement vigilance will be necessary to make sure the deal meets its potential, said Shawna Morris, vice president for trade at the NMPF and USDEC.
"Our work's not done. This is not a victory party and on to the next thing," Morris said in an NMPF podcast. "We have a lot of work cut out for us in enforcing those provisions the U.S. negotiated, especially with the Canadians."
South of the U.S. border, the attention will be on common food names. USMCA side letter agreements establish a list of commonly produced products that Mexico commits it will not restrict the use of, including terms such as mozzarella, cheddar, havarti, Swiss and others.
The executive director of the Consortium for Common Food Names (CCFN), Jaime Castaneda, said these protections will more effectively combat the European Union's (EU) efforts to seize exclusive use of common food and wine terms in the critical Mexican market.
According to the International Trade Commission, if USMCA is implemented as negotiated, U.S. dairy exports are projected to increase by more than $314 million a year. According to industry estimates, these dairy sales will bolster dairy farm revenue by an additional $548 million over the first six years of implementation.
Other dairy trade news
According to the USDA Foreign Ag Service (FAS), Saudi Arabia imposed higher tariffs on a wide range of food and nonfood products on June 20, with dairy products accounting for approximately 84% of the 224 food and agriculture products whose tariffs were increased. U.S. exports of dairy products to Saudi Arabia reached $80 million in 2019.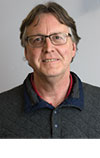 Dave Natzke

Editor
Progressive Dairy