April 2018 U.S. milk production posted its smallest year-over-year increase dating back to January 2016, inserting some optimism into the price picture.
At 18.4 billion pounds, April U.S. milk production was up just 0.6 percent from a year earlier. The last time year-over-year growth was below 1 percent was in January 2015-16, when milk output increased 0.2 percent.
The USDA's monthly Milk Production report, released May 18, estimated April 2018 U.S. cow numbers at 9.4 million head, down 2,000 head from March and 8,000 fewer than February.
April 2017-18 recap
Reviewing the USDA estimates for April 2018 compared to April 2017:
• U.S. milk production: 18.44 billion pounds, up 0.6 percent
• U.S. cow numbers: 9.4 million, up 8,000 head
• U.S. average milk per cow per month: 1,961 pounds, up 9 pounds
• 23-state milk production: 17.31 billion pounds, up 0.7 percent
• 23-state cow numbers: 8.736 million, up 14,000 head
• 23-state average milk per cow per month: 1,982 pounds, up 10 pounds
Source: USDA Milk Production report, May 18, 2018
Cow numbers
Among the 23 major dairy states (Table 1), dairy producers in 12 states had more cows than a year ago, led by Colorado (+12,000), Texas (+10,000) and Idaho (+9,000). Producers in nine states had fewer cows than a year earlier, led by California (-19,000 head) and Minnesota, Ohio and Wisconsin (each -5,000 head).
Milk per cow
Nationally, monthly milk per cow increased just 0.5 percent compared to a year earlier (Table 2). April 2018 per-cow production was up 100 pounds in Texas and 45 pounds in Colorado and Washington, offsetting 30- to 55-pound declines in New York, Pennsylvania and Vermont.
Milk production
Seven states west of the Mississippi River posted year-over-year milk production gains of 2.6 percent or greater in April. Colorado output was up 9.9 percent, with Texas up about 7 percent. In contrast, 11 states saw year-over-year declines, led by Virginia and Vermont. Michigan, Minnesota, New York, Pennsylvania and Wisconsin were all lower.
Stephenson-Cropp outlook
The report had some surprises and should be bullish for milk prices, according to Mark Stephenson, director of dairy policy analysis at the University of Wisconsin – Madison, and Bob Cropp, dairy economics professor emeritus. Summarizing the dairy situation in their monthly podcast, they called attention to year-over-year milk production declines in key Northeast and Midwest dairy states.
"We were expecting this to happen, but we didn't think it would happen this quickly," Stephenson said.
"It should add some positives to market prices," Cropp said.
In addition to a slowdown in U.S. production, other signs point to the potential for improved prices. Strong domestic use and exports of dairy products are boosting demand and limiting growth of cold storage stocks. U.S. prices for butter, cheese, nonfat dry milk and dry whey remain competitive with world market prices. Weather-related challenges have also slowed milk production growth in the European Union and New Zealand, Cropp noted in the monthly Dairy Situation and Outlook report.
Cropp was more optimistic in his latest forecast, predicting milk prices will continue to strengthen before possibility topping out in October or November. The degree of price strength will continue to depend on the level of milk production and dairy exports. Summer weather, forage quality and the condition of corn and soybean crops will impact feed costs.
Federal Milk Marketing Order (FMMO) Class III and Class IV milk prices for May will be announced May 31. If current dairy product prices hold, Chicago Mercantile Exchange (CME) average butter prices will be up 4 cents per pound for butter compared to April, May prices will also be up 14 cents and 4 cents for cheddar barrels and blocks, respectively, 8 cents per pound for nonfat dry milk and 3 cents per pound for dry whey.
As a result, the May Class III price would be near $15.25 per hundredweight (cwt), compared to $14.47 per cwt in April and the low of $13.40 per cwt back in February.
The May Class IV price would be near $14.45 per cwt, compared to $13.48 per cwt in April and the low of $12.87 per cwt back in February.
Cropp said it now looks like the Class III price could reach near $16 per cwt in June and the mid- to high $16s by July and for the remainder of the year. The average for the year could end up near $15.60 per cwt compared to $16.17 cwt last year.
The Class IV price could be in the low $15s in June, then in the mid- to high $15s before reaching $16 per cwt by October. That would yield a 2018 average of $14.70 per cwt, compared to $15.16 per cwt last year.
USDA milk price outlook
The USDA's May Livestock, Dairy and Poultry Outlook report also predicts improved prices as the year advances. At $17.40 per cwt (midpoint of range), the projected fourth-quarter 2018 average U.S. all-milk price will be about $1.75 higher than the first quarter average of $15.67 per cwt. Based on latest forecasts, the average for the year (also midpoint of range) is $16.45 per cwt, which would be down $1.18 from the 2017 average of $17.63 per cwt, and only slightly better than the 2016 average of $16.30 per cwt.
Margins improve to start May
With rising milk prices, dairy margins continued to improve over the first half of May, according to Commodity & Ingredient Hedging LLC. Feed costs held mostly steady.
Milk prices have been supported by strong export demand, but recent U.S. dollar strength and potential tariff issues moving forward will present a challenge for dairy exporters over the medium to longer term.
Cutter cow prices
The USDA's latest Livestock, Dairy and Poultry Outlook forecasts fairly steady national average cutter cow prices in 2018, although some downside risk remains as the year progresses. Prices average $61.60 per cwt for the first quarter, with projected (midpoint of range) prices of $62 per cwt in the second quarter of the year, $63 per cwt in the third quarter and $62 per cwt in the fourth quarter.
If realized, the 2018 cutter cow price would average $62.50 per cwt (midpoint), down from $65.16 per cwt in 2017, $70.07 in 2016 and $99.56 per cwt in 2015.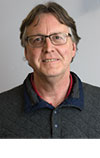 Dave Natzke

Editor
Progressive Dairyman