The USDA was expected to announce rules for a second round of the Coronavirus Food Assistance Program (CFAP) last week. However, no details have been released as of Sept. 16. Check back for updates as they become available.
Deadline to sign up for payments closed on Sept. 11. (The USDA extended the deadline for some producers in Louisiana and Texas who were impacted by Hurricane Laura.)
With the general sign-up deadline passed for the first round of CFAP, the USDA released an update of direct payments made to agricultural producers.
As of Sept. 14, dairy applications processed and approved by Farm Service Agency (FSA) offices stood at 24,111, with direct payments totaling just over $1.737 billion. Applicants and payments were up 298 and about $9 million, respectively, from the week before.
The top states for CFAP dairy payments were:
1. Wisconsin: $339.5 million – 6,091 applicants
2. California: $254.5 million – 938 applicants
3. New York: $163.8 – 2,624 applicants
4. Minnesota: $108.2 million – 2,508 applicants
5. Pennsylvania: $104.9 million – 2,720 applicants
6. Michigan: $90.8 million – 893 applicants
7. Idaho: $72.6 million – 322 applicants
8. Iowa: $53.1 million – 1,016 applicants
9. Ohio: $51.2 million – 971 applicants
10. Texas: $50.8 million – 302 applicants
11. Washington: $48.9 million – 287 applicants
Through Sept.14, dairy represented about 17.5% of total CFAP payments. In addition to dairy, payments totaled $4.87 billion to livestock producers, $2.548 billion to producers of non-specialty crops and $647 million to producers of specialty crops. Overall, the USDA FSA had approved about $9.92 billion in payments to more than 621,900 agricultural producers.
Other aid bogged down in Congress
In addition to a second CFAP, financial assistance may be coming in other forms. However, things are bogged down in Congress.
As of early September, proposals from the House and Senate were far apart, although funds for agriculture were relatively close. A revised $2.2 trillion House plan contained about $16.5 billion for agricultural assistance.
A "skinny" proposal from the Senate Republicans for $500 billion contained about $20 billion for agriculture, but failed to receive enough votes to advance. A new proposal boosts overall spending to about $650 billion.
A bipartisan group of House lawmakers was offering a $2 trillion plan.
In additional to overall spending levels, the plans also differ on how the money is distributed.
Read also:
In the September National Milk Producers Federation (NMPF) CEO's Corner column, Jim Mulhern discusses the need for additional assistance to the dairy community from the USDA this fall.


In NMPF's recent Dairy Defined podcast, Paul Bleiberg, vice president for government relations, said election-year politics is complicating efforts to push additional agriculture aid through Congress, but already-authorized spending may allow the USDA to aid dairy farmers facing unstable roller-coaster prices and shifting supply chains.
"Political needs and pressures are going to dominate everything that happens in the Capitol," he said. "They will find some path forward to keep the government funded past Sept. 30. Beyond that, I don't expect too much to get done."
In an article from the American Farm Bureau Federation, economist John Newton warns that the USDA likely does not have sufficient resources to meet upcoming farm bill and conservation program payments beyond October without an immediate replenishment of the Commodity Credit Corporation (CCC).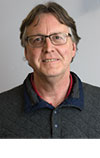 Dave Natzke

Editor
Progressive Dairy