Improving milk prices are adding a few dollars to what dairy farmers are willing to pay for replacement cows, based on the USDA's quarterly estimates.
Preliminary October 2019 U.S. quarterly replacement dairy cow prices averaged $1,310 per head, up $70 from July 2019 and $80 more than October 2018. With the increase, the U.S. average was still 38% per head less than the latest peak of $2,120 in October 2014.
Among major dairy states (Table 1), highest October 2019 average prices were $1,450 in Arizona and $1,400 in California, New Mexico and Texas.
Lowest average prices were $1,120 per head in Ohio and Virginia, $1,160 in Minnesota and $1,190 in Pennsylvania.
New Mexico saw the biggest jump in replacement cow prices compared to July, up $150.
Compared to a year earlier, average prices were up $200 in California and $160 in New York. Despite the national average increase, replacement cow prices are lower than a year ago in eight states.
The USDA estimates are based on quarterly surveys (January, April, July and October) of dairy farmers in 24 major dairy states, as well as an annual survey (February) in all states. The prices reflect those paid or received for cows that have had at least one calf and are sold for replacement purposes, not as cull cows. The report does not summarize auction market prices.
Cull cow prices lower
U.S. average dairy cull cow prices traditionally start to weaken in fall as more beef cows come off pasture and are sent to market.
September 2019 cull cow prices (beef and dairy combined) averaged $65.60 per hundredweight (cwt), down $2.70 from August. Through the first nine months of 2019, cull cow prices are down about $2 per cwt from the same period a year ago, and are the lowest January-September average since 2010.
Dairy heifer exports soft
September U.S. dairy replacement heifer export estimates will be released Nov. 5-6. So far, numbers have been mostly soft, with sales affected by economic and political uncertainties, said Gerardo Quaassdorff, T.K. Exports Inc., Boston, Virginia.
More U.S. dairy replacement heifers did find new addresses in August, but most stayed in the same neighborhood. August sales hit 1,475 head, the second highest monthly total of the year. Of those, 1,018 dairy heifers went to Mexico and 457 moved to Canada.
However, through the first eight months of 2019, dairy replacement heifer exports stand at 9,030 head, the second smallest total for that period (ahead of only 2016) since 2009.
Dairy replacement heifer shipments could jump in the fourth quarter of 2019, according to Tony Clayton, Clayton Agri-Marketing Inc., Jefferson City, Missouri. His company had a load of 1,700 head going to Pakistan in mid-October. Additionally, two shipments (from separate companies) totaling about 4,300 head are set to depart for Egypt in November.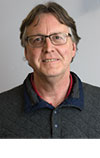 Dave Natzke

Editor
Progressive Dairy