With fall harvest dominating your days, keeping tabs on risk management may be secondary. To help keep track of price protection opportunities, Progressive Dairy provides monthly online updates of important dates and reports affecting risk management tools.
Market drivers
Affecting supply, hot temperatures and tight income margins cooled U.S. milk production growth in August, as cow numbers dropped and milk per cow slipped into reverse. (Read: Hot summer cools milk production growth.)
Looking ahead, September's World Ag Supply and Demand Estimates (WASDE) report reduced both 2021 and 2022 milk production forecasts slightly on expectations of lower cow numbers and slower growth in milk output per cow. On the income side of the ledger, the WASDE report raised 2021-22 price projections for butter, cheese and nonfat dry milk slightly, providing a somewhat brighter outlook for Class III and Class IV prices than previous forecasts. On the production cost side, yield projections for both corn and soybeans were raised, putting pressure on those markets. (Read: USDA outlook reduces milk production estimates, forecasts better margins.)
Dairy income margins were steady to slightly stronger over the first half of September, with limited movement in both milk and feed markets, according to Commodity & Ingredient Hedging LLC.
Looking at consumption, strength in exports has been a vital source of support for dairy markets. (Read: U.S. dairy product exports hard to contain.)
Domestically, sales of fluid milk products were down again in July. Conversely, the USDA estimated year-to-date 2021 total cheese consumption is up more than 4% compared to January-July 2020, with butter consumption up 0.5%. Concerns over the COVID-19 variant were impacting how and where dairy products were being purchased. August retail dairy sales moved above levels seen in both August 2020 (up 0.5%) and August 2019 (up 11%), according to a monthly update from the International Dairy Deli Bakery Association (IDDBA). An Information Resources Inc. (IRI) survey showed consumers were increasing home-prepared meals, holding steady on steady restaurant takeouts and deliveries, but doing less on-premises dining. (Read: Weekly Digest: Retail dairy sales reveal impact of COVID variant.)
Dairy Margin Coverage (DMC) program
Not much more information has emerged regarding recent USDA announcements regarding the DMC program:
A change in how feed costs are calculated each month, adjusting monthly average DMC hay prices to give greater recognition to dairy-quality Premium alfalfa fed by dairy producers


A $580 million supplemental DMC program for small and medium farms
Dairy farmers should wait until these details are available before contacting their local USDA Service Center for more information.
Milk and feed price factors used to calculate August 2021 DMC program margin and potential indemnity payments will be released by the USDA on Sept. 30 and will be posted on the Progressive Dairy website. The September 2021 DMC program margin and potential indemnity payments will be released on Oct. 29.
Also, expected soon is the sign-up period for the 2022 DMC program, generally held between October-December of the prior year.
Dairy-RP and LGM-Dairy
Dairy Revenue Protection (Dairy-RP) and Livestock Gross Margin for Dairy (LGM-Dairy) are two federally subsidized risk management programs administered by USDA's Risk Management Agency. Both Dairy-RP and LGM-Dairy are sold and delivered solely through private crop insurance agents.
Dairy-RP and LGM-Dairy coverage availability will be impacted by Veterans Day and Thanksgiving holidays in November (see Calendar).
Click here or on the calendar above to view it at full size in a new window.
Dairy-RP is available every day except holidays and USDA report days that could impact markets, including Milk Production, Cold Storage and Dairy Product reports. Dairy-RP is also not available on days when applicable futures contracts move limit-up or limit-down. Dairy-RP provides protection against an unexpected decline in revenue (yield and/or price) on milk. Dairy-RP coverage is generally available for milk produced four or five quarters out in the future, so producers should be able to start protecting prices out as far as the first quarter of 2023.
Sales periods for the LGM-Dairy program are open on a weekly basis, but unlike Dairy-RP, are available even if a sales period falls on the day of a USDA report. LGM-Dairy factors are calculated using the average closing prices for Chicago Mercantile Exchange (CME) Class III milk, corn and soybean meal futures on Tuesday-Thursday each week. The policy sales period opens on Thursday starting at 4:30 p.m., with sales ending at 9 a.m. (both times Central time) on Friday. LGM-Dairy coverage is available out 12 months, excluding the first month. You need to select coverage in two-month increments to get a USDA premium subsidy.
Things to consider
One concern most often heard by Progressive Dairy relates to milk yield calculations under Dairy-RP. Total milk production estimates are fairly accurate based on the checkoff dollars they generate, but estimated cow numbers are based on voluntary USDA surveys, which may cloud average milk yield calculations when milk production is divided by the number of cows. With genomics, sexed semen and greater reproductive efficiency, dairy producers are selecting and breeding for cows that may outproduce the yield estimates. As a result of purchasing Dairy-RP coverage at the lower predicted yield, increased revenue from higher actual milk yield per cow may offset any decline in milk prices, which may make some producers ineligible for indemnity payments. Discuss this with your Dairy-RP insurance provider.
Other resources
The Pennsylvania Center for Dairy Excellence hosts a monthly "Protecting Your Profits" webinar. Zach Myers, CDE risk education manager, reviews current milk market data to guide decision-making and risk management strategies. A recording of the Sept. 22 webinar is available here. The next webinars will be held on Oct. 27 and Nov. 24, beginning at noon (Eastern time). Advance registration is not necessary. To participate in the webinar, click here or phone: (646) 558-8656. When prompted, enter meeting ID 848 3416 1708 and passcode 474057.


Federal Milk Marketing Order (FMMO) administrators will announce September uniform prices, pooling data and producer price differentials early in the week beginning Oct. 11. Watch the Progressive Dairy website for updates.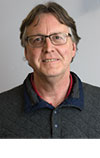 Dave Natzke

Editor
Progressive Dairy