Another attempt to ensure students have more milk options with their school breakfasts and lunches has been introduced in the House of Representatives. The bipartisan School Milk Nutrition Act of 2019 was introduced June 5. A similar bill was introduced in 2017.
Earlier this year, the USDA advanced a final rule – titled "The Child Nutrition Programs: Flexibilities for Milk, Whole Grains and Sodium Requirements" – which broadened the milk options in the National School Lunch Program and School Breakfast Program by allowing local operators to permanently offer flavored low-fat milk. For consistency across nutrition programs, it also allows flavored low-fat milk in the Special Milk Program for Children and in the Child and Adult Care Food Program for participants ages 6 and older.
The School Milk Nutrition Act of 2019, introduced by U.S. Reps. Joe Courtney (D-Connecticut) and Glenn 'GT' Thompson (R-Pennsylvania), does not expand the varieties of milk that may be offered in schools. It does, however, preserve the USDA policy which allows schools to offer students low-fat and fat-free milk, including low-fat (1%) flavored milk. The bill permits individual school districts to determine which milk varieties to offer their students, provided they align with the current Dietary Guidelines for Americans. (Read also: Research seeks to fill milk 'whole' in dietary guidelines.)
Attempts to expand school feeding program milk offerings are an effort to reverse declining fluid milk consumption since federal rules were changed earlier this decade. In 2010, Congress passed the Healthy, Hunger-Free Kids Act, amending federal school nutrition standards. Among the changes, the law mandated that flavored milk offered in schools must be fat-free.
From 2014-16, schools served 213 million fewer half pints of milk, even though school enrollment was growing, according to Courtney.
The National Milk Producers Federation (NMPF) and the International Dairy Foods Association (IDFA) today offered their strong support for the bill.
"Milk has been an integral part of school meals since their beginning, and greater milk consumption equals better nutrition for America's kids," said NMPF President and CEO Jim Mulhern. "USDA's action last year to return low-fat flavored milk to school menus has been good for schools, students and American dairy farmers. This legislation would further that progress by letting school districts know they can continue to offer low-fat flavored milk in years to come."
A survey of over 300 schools that offered low-fat flavored milk during the 2017-18 school year found that 58% of schools saw an increase in milk sold, and 82% of schools found it easy or very easy to include low-fat flavored milk within their overall calorie maximums.
"One of the best ways to help our growing children and teens get the nutrients they need is by providing healthy dairy options at school that they will actually drink," said Michael Dykes, president and CEO of IDFA. "The School Milk Nutrition Act of 2019 is a good first step toward providing expanded milk options that will help ensure students get the nine essential nutrients that milk uniquely provides, including powerful protein, calcium, vitamin D and potassium."
The latest bill follows the recent introduction of H.R. 832 (the Whole Milk for Healthy Kids Act of 2019), which would bring whole and flavored milk back to school lunchrooms. (Read: Is whole milk headed back to schools?)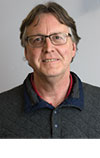 Dave Natzke

Editor
Progressive Dairyman