The U.S. Dairy Sustainability Awards program has a new class of recipients who demonstrate excellence in implementing socially responsible, economically viable and environmentally sound practices and technologies. Progressive Dairy will feature all seven award winners online and in the July 1, 2021, issue of the print magazine. Check back for links to articles featuring individual award winners.
The awards, hosted by the farmer-founded Innovation Center for U.S. Dairy, recognize exceptional farms, businesses and partnerships for working toward industry-wide 2050 Environmental Stewardship Goals as well as positive efforts in communities.
The awards are judged by an independent panel of dairy and conservation experts who consider innovation, scalability and replicability when evaluating nominations. Among the criteria to apply for the awards is participation and good standing in the FARM animal care program and agreement to participate in the FARM environmental stewardship online tool for determining their greenhouse gas and energy footprint. Both initiatives are part of the U.S. Dairy Stewardship Commitment, U.S. dairy's social responsibility pledge to consumers, customers and other stakeholders.
Nearly 80 winners from more than 270 nominees have been recognized over the past decade. The 2021 U.S. Dairy Sustainability Awards winners are:
Three dairy farmers were honored in the "Outstanding Dairy Farm Sustainability" category: Red Sunset Farm, Mifflintown, Pennsylvania; MVP Dairy LLC, Celina, Ohio; and Goodrich Farm, Salisbury, Vermont.


A southwest Wisconsin pilot project involving Grande Cheese, the Lafayette Ag Stewardship Alliance and Farmers for Sustainable Food was cited for "Outstanding Supply Chain Collaboration."


Calgren Dairy Fuels LLC, Maas Energy Works Inc. and 16 California family dairy farms were recognized as recipients of the award for "Outstanding Community Impact."


Recipient of the award for "Outstanding Community Impact – Pandemic Response" was Dairy West, a regional dairy checkoff organization covering Idaho and Utah.


Rogue Creamery, Central Point, Oregon, received recognition for "Outstanding Dairy Processing and Manufacturing Sustainability."
A formal celebration of the winners is tentatively scheduled in conjunction with the Dairy Sustainability Alliance Fall Meeting in Las Vegas, Nov. 18-19.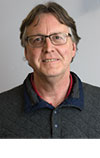 Dave Natzke

Editor
Progressive Dairy