An eternal optimist, Kansas dairy producer Lynda Foster is finding it harder to hold that feeling entering 2021. The impact of COVID-19 pandemic and a political shift in Washington, D.C., has added caution to the mix.
Foster, who operates a 180-cow, Lely robot dairy with her family near Fort Scott, Kansas, is a member of Dairy Farmers of America and a past member of Progressive Dairy's editorial adviser board. Foster Dairy is the last remaining dairy in Bourbon County.
When the pandemic caused the greatest disruptions to the dairy supply chain last March-May, Foster wasn't sure how the dairy was going to make ends meet, even though her son's outside businesses were doing well. Federal government programs, dating back to the USDA's Trade Mitigation Program (TMP) and on through the Paycheck Protection Program (PPP), Economic Injury Disaster Loan (EIDL) program and two installments of the Coronavirus Food Assistance Program (CFAP) were life-savers for many dairy farms, helping make 2020 bearable.
With skyrocketing feed prices and declining milk prices, 2021 looks to be a tough year economically. In their situation, weather has not been beneficial for forage production and pastures the past two growing seasons, and the Fosters have been forced to purchase most of their hay needs and boost supplemental feeding of dry cows, bred heifers and youngstock all summer, fall and winter.
"I don't remember having a year when we couldn't grow most of our feed," Foster said. "We've been buying alfalfa for the milk cows for several years now, but that has been getting harder to find. That all makes for more difficulties in getting the bills paid."
The switch to robotic milkers a few years ago and some good local workers have helped the Fosters weather a shortfall in hired labor.
While she's been through numerous changes in political leadership in her life, early executive orders and leadership appointments from the Biden administration have her concerned about the regulatory direction the government may take toward dairy. She's concerned that larger dairies are perceived as "factory farms" enjoying good times while small dairies suffer – even though 96% of all U.S. farms are family owned and all are hurting, regardless of size.
Foster recognizes growing hostility toward the Federal Milk Marketing Order (FMMO) system and understands some reform is needed. She worries, however, that more communications must emphasize the history and purpose of FMMOs so that reforms don't "throw the baby out with the bath water."
Despite the challenges, Foster is still able to find optimism.
"I find it in the people around me that I live with and my community," Foster said. "I use social media to keep up with my dairy friends from all over the U.S. I know that people need to eat and that even though they may not understand agriculture, they are asking more questions. That gives us more opportunities to explain that we care about our animals, our environment and our land. Once they know that we care, they are more apt to listen to what we do and why we do it."
Also read:
Northeast: Proceeding with caution
Southeast: More than a fluid situation
Postcard from North Carolina: Moving toward innovation
I-29 Dairy Corridor: Connectivity and caution
Postcard from Ohio: Plenty of uncertainty
Indiana: Updated strategy, leadership
The state of risk management: 2021 DMC enrollment jumps
Midwest: Pillars withstand quake of coronavirus
Southwest: Placing a tier on growth?
Idaho: An apprehensive start to 2021
The state of food service: A tough climb ahead
The state of the dairy herd: More cows, fewer heifers
The state of exports: Record volumes
The state of retail sales: Maintaining strength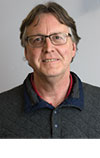 Dave Natzke

Editor
Progressive Dairy