Almost immediately after Progressive Dairy put together its State of Dairy editorial package in February 2020 (and probably even before the magazine made it to your mailbox in March of last year), the COVID-19 pandemic rendered much of that report outdated.
Supply chain and market disruptions threw what had been widespread optimism into disarray. Prices gyrated from extreme lows to euphoric highs within months, while disorderly marketing fanned by government purchases created winners and losers. Dairy incomes were supported by federal and state assistance the likes of which we may never, ever see again.
Food insecurity was raised to a level no one could have predicted. Meetings were postponed, canceled or conducted via Zoom. Politics got more partisan, louder and, in some cases, destructive. Cats and dogs probably slept together.
It was enough to make even a seasoned dairy editor cautious about tackling a similar project this year. Welcome to the State of Dairy 2021, where the state of mind to start the year has homogenized around "caution."
The April 1, 2021 issue of Progressive Dairy will include our annual statistical insert, taking a deeper dive into all the dairy numbers. In this issue, we do a virtual flyover of major dairy regions of the country – or at least as many we could reach via email and telephone while wearing a mask – with an eye and an ear toward the people who bring those numbers to life.
As you'll read in our annual journey through dairy time and space, there are plenty of challenges as producers, processors, marketers, suppliers, lenders and organization leaders take strides toward recovery in 2021.
Input costs, especially feed prices, are headed higher. On several fronts, regulatory oversight will intensify. Competition will grow for space on breakfast, lunch and dinner tables or in things people pack to eat on the go, and some of that space will be filled by imitators.
The speed and effectiveness of COVID-19 vaccinations will factor into the collective psyche of consumers as they head back to work, return to restaurants and sporting events, and send their children back to schools, with a direct economic impact on the entire dairy industry. Exploration of where dairy policies failed will be debated in co-op board rooms and lawmakers' offices.
From our observations, the caution signs are up regarding the state of dairy, especially in light of the tremendous milk production growth to end 2020 and into early 2021. But despite the litany of struggles and challenges identified above, last year provided some positives that will carry over into the year ahead.
Lines of credit were reduced, and for some there was even an infusion of capital to address deferred maintenance and replace aging assets. More consumers now recognize just how essential farmers are in their lives. Per-capita consumption of dairy products continues to rise, and even the decades-long decline in fluid milk slowed.
Milk quality, measured in terms of lowered somatic cell counts and incidences of milk drug residues and higher protein and butterfat tests, continues to improve. Exporting relationships and volumes are stronger. Processors and marketers learned that the ability to pivot is as important as straight-line efficiency.
Dairy is becoming more "sustainable" and getting better at telling its story, backed up by faces of people doing the work and numbers measuring their progress. Producers are getting even better at business and risk management and at the forefront of adopting technologies that excite a new generation.
Yes, the caution signs are up no matter where you are on dairy's map. At Progressive Dairy, we'll do our best to provide the information you need to navigate through another year.
Also read:
Northeast: Proceeding with caution
Southeast: More than a fluid situation
Postcard from North Carolina: Moving toward innovation
I-29 Dairy Corridor: Connectivity and caution
Postcard from Kansas: Optimism is more difficult
Postcard from Ohio: Plenty of uncertainty
Indiana: Updated strategy, leadership
The state of risk management: 2021 DMC enrollment jumps
Midwest: Pillars withstand quake of coronavirus
Southwest: Placing a tier on growth?
Idaho: An apprehensive start to 2021
The state of food service: A tough climb ahead
The state of the dairy herd: More cows, fewer heifers
The state of exports: Record volumes
The state of retail sales: Maintaining strength
ILLUSTRATION: Illustration by Corey Lewis.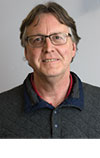 Dave Natzke

Editor
Progressive Dairy