U.S. average prices for dairy replacement cows were steady with indications the size of the milking herd may be peaking.
Nationally, quarterly U.S. replacement dairy cow prices averaged $1,310 per head in July 2021, unchanged from both April 2021 and July 2020, according to latest quarterly estimates from the USDA, released July 30. The U.S. average price was still 38% per head less than the latest peak of $2,120 per head in October 2014.
While the national average was steady, quarterly average prices were up slightly in 17 of 24 major dairy states, down in five states and unchanged in two others (Table 1). Increases of about $100 per head were reported for Arizona, Colorado and New Mexico. Countering that, average prices were lower in four of the five largest dairy states: California, Wisconsin, Idaho and Texas.
The USDA estimates are based on quarterly surveys (January, April, July and October) of dairy farmers in 24 major dairy states, as well as an annual survey (February) in all states. The prices reflect those paid or received for cows that have had at least one calf and are sold for replacement purposes, not as cull cows. The report does not summarize auction market prices.
The trend was similar compared to a year earlier. Average prices were up in 18 of 24 dairy states, down in two and unchanged in four others. A $200-per-head increase in Colorado led all states, with prices in Ohio, Minnesota, New Mexico, Michigan, Wisconsin and Vermont up $120-$170 per head. Slight declines were found only in Georgia and Texas.
Highest average prices in July 2021 were in Arizona and New Mexico at $1,550 per head. Lowest prices were in Virginia, Georgia and Utah.
Prices verses demand
When overlayed on USDA Milk Production reports, changes in replacement prices don't necessarily correlate with changes in cow numbers.
While states in the Upper Midwest (Michigan, Minnesota, South Dakota and Wisconsin) saw replacement price increases that followed quarterly and annual growth in cow numbers, the same wasn't true in parts of the Southwest.
Compared to the previous quarter and year, replacement prices rose in Arizona and New Mexico even though cow numbers were down. In contrast, Texas cow numbers grew by 7,000 head during the quarter and 34,000 during the year, and yet replacement prices averaged $50 per head less over the same period, based on USDA data.
The July replacement price estimates come at time an 11-month growth spurt in cow numbers may have finally slowed. The USDA estimated June 2021 cow numbers (the latest available) declined by about 1,000 head from the previous month. Read: Has U.S. dairy herd peaked?
Nonetheless, June 2021 cow numbers were up 153,000 head from June 2020, the low-water mark for cow numbers in 2020 on the heels of marketing disruptions caused by the COVID-19 pandemic.
Replacement heifer exports
Competition from one segment of the replacement cow picture – exported heifers – remains subdued. Through May (the latest estimates available), year-to-date exports total about 8,359 head, the second-lowest total for that five-month period since 2017. Read: Dairy ingredients were recipe for export success in May.
June replacement heifer exports were scheduled to be announced on Aug. 6.
Cull cow prices hit four-year high
After a slow start, dairy cull cow slaughter has picked up the pace this summer, although the culling rate remains low when considering the larger number of cows in the herd.
Through July 17, 2021, weekly dairy cull cow slaughter at federally inspected plants had surpassed comparable weeks a year earlier for six consecutive weeks, reaching 1.74 million head. Year-to-date, cow slaughter trailed year-earlier totals by about 2,700 head.
Combined with lower milk prices and higher feed and other costs, part of the recent increase in culling rate may be due to a slight improvement in cull cow prices, which moved to a four-year high in June. (The USDA cull cow price announcements lag by a month compared to replacement cow prices). The June 2021 average, which covers both beef and dairy cull cows, was $73.90 per hundredweight (cwt), up more than $3 from May and the highest monthly average since August 2017.
Semiannual dairy cow and heifer survey reflects growth
Like USDA's monthly Milk Production reports, the agency's semiannual estimate of dairy cows reflects continued growth in the size of the U.S. dairy herd during the first half of 2021. At the same time, crossbreeding with beef sires and reducing excess heifer inventories is cutting into the number of dairy replacement heifers.
As of July 1, 2021, the USDA estimated the number of dairy cows calving in the past year at 9.5 million head, up about 150,000 (2%) from July 1, 2020, and about 60,000 more than recorded on Jan. 1, 2021.
Dairy replacement heifers weighing more than 500 pounds were estimated at 4.1 million on July 1, 2021, up 100,000 head from a year earlier but down about 500,000 from Jan. 1, 2021.
The semiannual USDA survey covers both beef and dairy cattle operations. The July report does not provide estimates for individual states.
Heifer prices tracked
Progressive Dairy's Cattle Market Watch tracks dairy heifer prices from about 20 auction markets throughout the U.S., with price summaries updated about every two weeks. The listings cover top and medium springers, short-bred and open heifers, and heifer calves.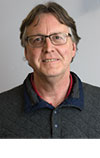 Dave Natzke

Editor
Progressive Dairy