If you watched any of the 2021 Summer Olympics, you saw some "fast" athletes. U.S. dairy exporters have also had their running shoes on this summer, pushing foreign sales of dairy product and ingredient to a record pace.
June export figures, released Aug. 5, align with many of the trends exhibited throughout the first six months of the year, according to a monthly update from the U.S. Dairy Export Council (USDEC). Dairy ingredients drove the majority of June's growth in volume, and higher commodity prices pushed export values up at an even faster pace.
Volume basis: Compared to June 2020, year-over-year growth in volume on a milk solids equivalent basis was about 6%. Whey and nonfat dry milk/skim milk powder contributed to a strong dairy ingredient performance, up 16% and 7%, respectively. Cheese exports faltered, down 13%.
The three regions on the volume podium (milk solids basis) in June were Mexico, Southeast Asia and China.
Through the first six months of the year, the volume of U.S. dairy product exports was estimated at about 1.18 million metric tons (MT), up 12.7% compared to the same period a year earlier.
Value basis: Compared to a year earlier, the value of June 2021 U.S. exports grew 15% to $670 million. Through the first six months of the year, the value of U.S. dairy product exports was estimated at about $3.81 billion, up 13.3% compared to the same period a year earlier.


Milk solids basis: As noted above, June 2021 exports on a total solids basis were estimated up 6% from June 2020 at 199,383 metric tons (439.6 million pounds). Preliminary June U.S. milk production was estimated at 18.96 billion pounds yielding 12.7% total solids, or about 2.4 billion pounds of total solids. That means about 18.2% of total milk solids production was exported. Through the first six months of 2021, back-of-envelope calculations show the percentage of total solids exported is running about 17.5%.
There's one other aspect to consider: It's highly likely more U.S. total milk solids are being exported than consumed through domestic fluid milk products. Read: Exports overtaking fluid products in moving U.S. milk solids.
CWT-assisted exports
The National Milk Producers Federation (NMPF) updated year-to-date estimated Cooperatives Working Together (CWT) program-assisted sales totals. Through late July, accepted offers on 2021 sales have reached about 30.8 million pounds of American-type cheeses, 11.4 million pounds of butter, 5.2 million pounds of anhydrous milkfat, 17.8 million pounds of whole milk powder and 8 million pounds of cream cheese. These sales are the equivalent of about 872.6 million pounds of milk on a milkfat basis. The latest report includes revisions from previous reports. CWT estimates are based on contracts for delivery, not completed export volumes.
Looking ahead
The USDEC report provides a comprehensive outlook for the rest of 2021.
All signs point to port congestion remaining a headache for U.S. exporters through at least the end of the year. While those delays will act as a headwind and dampen U.S. exports to the Asia-Pacific, USDEC still expects strong overall growth in milk powder sales. A lot of milk powder has already been sold to overseas buyers and is sitting in a warehouse waiting to be shipped.
China's demand for whey has slowed and been put into question with the collapse of pork prices in China, pinching pig farmers' margins and signaling them to curb expansion. Overall, whey demand is expected to be strong globally in the back half of the year due to stronger sales to Southeast Asia and South Korea.
While hurting domestic prices, U.S. cheese supplies remain plentiful and keep prices competitive with global prices, incentivizing international customers to look to the U.S. Cheese export performance will depend on pandemic progress and how much moves into U.S. food service channels.
Here's a look at other export trends followed by Progressive Dairy with implications back to the farmgate:
Hay exports down slightly
June 2021 alfalfa hay exports totaled 233,008 MT, down about 20,000 MT from May. January-June 2021 exports total almost 1.39 million MT, the third-highest total during the first half of a year on record.
Shipments to China were steady at 131,019 MT and represented about 56% of total alfalfa exports in June. However, lower volumes sold to the other leading markets – Japan, South Korea and Taiwan – contributed to all of the month-to-month decline.
June exports of other hay hit a four-month low at 114,617 MT. Despite that, exports of other hay total 758,071 MT through the first half of the year, the largest January-June volume since 2015.
June shipments to Japan were the lowest of the year and down almost 20,800 MT from May. Nonetheless, sales to Japan still represent about 63% of year-to-date sales of other hay. China purchased 8,413 MT of other hay in June, the most for any month over the past two years.
According to Christy Mastin, sales representative with Eckenberg Farms, Mattawa, Washington, shipment schedules remain the most difficult issue for hay exporters, with vessel delays and reduced vessel space pushing delivery back several weeks or more. The cost for trucking is also increasing, and truck and container availability to move hay is tight.
As the export numbers indicate, there continues to be heavy interest from China for both alfalfa and lower-grade timothy. Buyers from Japan and South Korea were confirming more purchases after balking at high prices earlier in the season.
For more on hay exports and market conditions, check out Progressive Forage's Forage Market Insights update.
Dairy heifer exports
A large shipment (2,392 head) of dairy heifers to Turkey helped boost June's replacement heifer exports to 3,026 head, the second-highest monthly total in 2021. The remaining heifers exported in June stayed close to home: 430 relocated to Canada and 204 moved to Mexico.
After a sluggish spring, year-to-date exports total about 11,385 head, the second-highest total for that six-month period since 2017.
The shipment to Turkey averaged $1,000 per head, pressuring the overall average value of heifer exports for the month to $1,124 per head, down about $630 per head from May. Heifers sold to Canada buyers averaged $1,765 per head, while those to Mexico averaged $1,227.
Buyers from many countries are making inquiries about U.S. dairy heifers to help repopulate their own herds, according to Gerardo Quaassdorff, T.K. Exports Inc., Boston, Virginia. He expects to see inquiries from Pakistan, Turkey, Kazakhstan, Russia and Vietnam to surface by the end of the year.
However, cumbersome health and genetic identification requirements remain a hinderance to actual sales. Both cost and availability of cargo planes are also a limiting factor, although declining fuel prices may reduce cost pressures.
Uruguay is currently the largest exporter of both dairy and beef replacement cattle and beef feeder cattle, Quaassdorff said. The country is an attractive market for dairy and beef heifers due to its mandatory traceability system and focus on animal health, especially related to blue tongue disease. Collaborative efforts from allied industries and financial institutions help streamline Uruguay's export sales and help price dairy replacement heifers below U.S. average prices.
Other trade news
Here's a look at other issues affecting U.S. dairy and agricultural trade:
The USDA's Foreign Agricultural Service provided a biannual report including data on U.S. and global dairy trade, production, consumption and stocks, as well as analysis of developments affecting world trade in dairy products.


In early August, Washington dairy farmers Jeremy Visser and Mike Schoneveld, member-owners Northwest Dairy Association/Darigold, conveyed the importance of dairy exports and global market access with U.S. Trade Representative Ambassador Katherine Tai. The trade roundtable was hosted by U.S. Rep. Suzan DelBene (D-Washington).


Wisconsin dairy companies interesting in building and expanding dairy trade channels in China have been invited to participate in a webinar in September (date to be announced). Participation invitations closed Aug. 6. Hosted by the Wisconsin Department of Agriculture, Trade and Consumer Protection and the Chinese Holstein magazine, the webinar will bring together Wisconsin companies covering virtually every aspect of dairy farm management with Chinese dairy farm managers and dairy supply chain importers.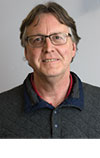 Dave Natzke

Editor
Progressive Dairy