U.S. dairy exporters continued to overcome logistical challenges in July, moving more products into international markets compared to the same month a year earlier for a sixth consecutive month.
USDA July agricultural export figures were released on Sept. 2. According to a monthly update from the U.S. Dairy Export Council (USDEC), the numbers remain strong. Before we get to the numbers, however, the U.S. Dairy Exporter Blog puts some of the export challenges posed by U.S. port congestion into context.
July 2021 total outbound shipments of all products through the major California ports of Los Angeles, Long Beach and Oakland were lower than any point in the past year, and the quantity of full containers shipped out of California ports was the lowest in over a decade.
Container companies opted to transport empty containers back to Asia to shorten turnaround times rather than pick up U.S. agricultural products – unless exporters were willing to pay extravagant prices and extra fees, as well as deal with short and rapidly moving return windows to get U.S. dairy products on a ship. An estimated 70% of shipping containers were empty in July, an all-time record.
With that as a backdrop, here's a summary of dairy product export numbers in July:
Volume basis: Compared to July 2020, year-over-year growth in volume on a milk solids equivalent basis was about 7%, the sixth straight month exports surpassed the same month a year earlier. Gains of nearly 10,000 metric tons (MT) to China and nearly 9,000 MT to Mexico more than made up for reduced shipments to Southeast Asia. U.S. nonfat dry milk/skim milk powder exports fell behind year-over-year comparisons in July, almost entirely due to reduced shipments to the major markets in Southeast Asia.
Despite the logistical headwinds, the volume of U.S. dairy product exports through the first seven months of the year was estimated at about 1.38 million MT, up 14.3% compared to the same period a year earlier.
Value basis: A surge in exports of higher-value products, including cheese, whey protein concentrate and butter, helped boost the value of July U.S. dairy exports to $667.9 million, up more than 20% from the same month a year earlier. Through the first seven months of the year, the value of U.S. dairy product exports was estimated at about $4.48 billion, up 14.3% compared to the same period a year earlier.


Milk solids basis: July 2021 exports on a total solids basis were estimated at 195,029 MT, up 13,054 MT from the year before. July's dairy product exports likely continued a trend in which monthly international sales accounted for a higher percentage of U.S. total milk solids production than fluid milk products sold domestically.
Read: Exports still on 'solid' ground in Progressive Dairy's "Weekly Digest," posted on Sept. 2.
Through the first six months of 2021, total solids marketed through domestic fluid sales totals about 2.51 billion pounds, or 16.9% of milk solids produced. During the same period, total solids marketed through exports is estimated at 2.61 billion pounds, or 17.5% of all solids produced. Preliminary estimates put July total solids exports at about 17.7% of monthly production.
CWT-assisted exports
The National Milk Producers Federation (NMPF) updated year-to-date estimated Cooperatives Working Together (CWT) program-assisted sales totals. Through August, accepted offers reached about 34.1 million pounds of American-type cheeses, 12.7 million pounds of butter, 5.1 million pounds of anhydrous milkfat, 18.1 million pounds of whole milk powder and 9.1 million pounds of cream cheese. These sales are the equivalent of about 945.1 million pounds of milk on a milkfat basis. The latest report includes revisions from previous reports. CWT estimates are based on contracts for delivery, not completed export volumes.
Looking ahead
The value of dairy product exports in fiscal years 2021 and 2022 will be two of the highest on record, according to USDA's quarterly Outlook for U.S. Agricultural Trade report, released in late August.
Fiscal year (FY) 2021 (Oct. 1, 2020-Sept. 30, 2021) dairy exports were forecast at about $7.3 billion, up about $300 million from the forecast last May and up from FY 2020's total of $6.46 billion.
FY 2022 (Oct. 1, 2021-Sept. 30, 2022) dairy exports were forecast at $7.5 billion.
The previous high for dairy exports was set in 2014 at $7.4 billion.
Here's a look at other export trends followed by Progressive Dairy with implications back to the farmgate:
Hay exports down
Exports of dry hay and alfalfa cubes and meal were mostly lower in July, in some cases near the lowest volumes of the year.
July 2021 alfalfa hay exports totaled 215,308 MT, a five-month low. (A MT is equivalent to about 2,205 pounds.) Shipments to China totaled 127,115 MT and represented about 59% of total alfalfa exports in July. Sales to Japan were down about 11,000 MT from June at 36,667 MT. The value of July alfalfa hay exports varied widely by destination, with an overall average of $357 per MT, up about $9 from June and the highest average of the year.
At 89,005 MT, July exports of other hay were the lowest for any month dating back to at least 2005. July shipments to Japan fell to 49,352 MT, the lowest monthly total dating back to at least 2013. Sales to Japan represents about 62% of year-to-date sales of other hay. The value of July exports of other hay averaged about $351 per MT; the monthly average has changed very little since April, according to USDA estimates.
For more on hay exports and market conditions, check out Progressive Forage's Forage Market Insights update.
Dairy heifer exports lower
Dairy replacement heifer exports slipped back to triple digits (776) in July, with almost all staying in the neighborhood: 548 relocated to Canada and 204 moved to Mexico. Based on USDA estimates, the dairy heifers shipped to Canada were valued at $1,738 per head, with those shipped to Mexico averaging $1,288 per head. Despite another sluggish month, year-to-date dairy heifer exports total 12,161, the highest number for the January-July period since 2018.
The USDA's dairy heifer export numbers should improve this fall, according to a regular Progressive Dairy contact, Tony Clayton, Clayton Agri-Marketing Inc., Jefferson City, Missouri. He said a load of dairy heifers was shipped to Turkey in August. A shipment of dairy heifers departed from Galveston, Texas, in early September, and another shipment was being loaded on the East Coast. Both of those ships were headed to Pakistan, which is likely to be the largest importer of U.S. dairy replacements in 2021.
Looking ahead, Clayton said escalating export costs and lack of available pregnant heifers bred to Holstein bulls are limiting U.S. export potential.
Other trade news
Finally, here's a look at other issues about and affecting U.S. dairy and agricultural trade:
At $345 million, the value of July U.S. dairy product imports declined about 10% from June, and cheese import values, at $128 million, were also down 10%. However, through the first 10 months of FY 2021, dairy product imports reached $3.01 billion, up 15% from the same period in FY 2020; cheese imports were up 21% to $1.15 billion.


Despite the strong showing by dairy product exports, July's U.S. agricultural trade balance turned in a deficit for a second consecutive month, according to the USDA Economic Research Service and U.S. Department of Commerce.


The European Union (EU) will require new health certificates for U.S. dairy products exported to the EU, effective Jan. 15, 2022. New USDA Agricultural Marketing Service (AMS) dairy product export certificates are necessary for South Korea (effective July 1, 2021), Brazil (Aug. 30, 2021) and the United Kingdom (Sept. 30, 2021). Click here for more information.


Led by its chair, Rep. David Scott (D-Georgia), Democratic members of the House Agriculture Committee expressed concerns over nontariff trade barriers imposed on U.S. agricultural products developed through biotechnology. In a letter to USDA Secretary Tom Vilsack and U.S. Trade Representative Ambassador Katherine Tai, the lawmakers urged the U.S. trade leaders to support for stronger enforcement action against countries imposing trade restrictions on those products.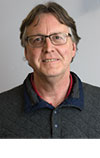 Dave Natzke

Editor
Progressive Dairy