Editor's note: This article has been updated to include comments from leaders of U.S. dairy organizations.
The USDA will roll out another three-pronged aid package aimed at helping U.S. farmers suffering financial damages due to ongoing trade disputes. Details regarding direct payments to dairy producers have yet to be released.
U.S. Secretary of Agriculture Sonny Perdue was joined by multiple USDA undersecretaries and staff in unveiling a general outline of the plan during a conference call with media, May 23. The new Trade Mitigation Program (TMP) is similar to one implemented last year, although funding for 2019 is boosted by 25 percent to $16 billion, compared to $12 billion last year. Perdue said the higher level of funding is more in line with the estimated impacts of retaliatory tariffs on U.S. agricultural goods and other trade disruptions.
All three components of the overall program are already authorized under the Commodity Credit Corporation (CCC) and will be administered by the USDA. They do not require additional congressional approval.
Under the 2019 program announced May 23:
• The Market Facilitation Program (MFP) will provide incremental direct payments to producers of field and specialty crops and dairy and hog producers to help manage disruptive markets and deal with commodity surpluses. Administered by the USDA's Farm Service Agency (FSA), total funding for this program in 2019 was set at $14.5 billion.
The payments will be made in up to three "tranches," with the second and third tranches evaluated as market conditions and trade opportunities dictate. The first tranche, the largest of the three, will begin in late July-early August, after the FSA crop reporting deadline of July 15.
Subsequent payments could depend on trade talks with China and, if those talks are successful, those payments could be lowered or eliminated if markets return to normalcy. With no resolution to the trade dispute with China, second and third tranches will be made in November and early January.
One change in this year's program is that payments for crops will not be based on flat payments for each commodity. Instead, payments will be distributed based on a single-county rate multiplied by a farm's total plantings to crops in aggregate in 2019. That payment plan is in an effort to avoid MFP payments distorting planting decisions yet to be made due to the wet, cool spring. Total payment-eligible plantings cannot exceed total 2018 plantings.
Crops covered under the program have been expanded to include: alfalfa hay, barley, canola, corn, crambe, dry peas, extra-long staple cotton, flaxseed, lentils, long grain and medium grain rice, mustard seed, dried beans, oats, peanuts, rapeseed, safflower, sesame seed, small and large chickpeas, sorghum, soybeans, sunflower seed, temperate japonica rice, upland cotton and wheat.
Tree nut producers, fresh sweet cherry producers, cranberry producers and fresh grape producers will receive a payment based on 2019 acres of production.
• The Food Purchase and Distribution Program will purchase surpluses of affected commodities, including fruits, nuts, rice, legumes, beef, pork and milk, for distribution through food banks and other nutrition programs. Administered by USDA's Agricultural Marketing Service (AMS), total funding for the 2019 program was set at $1.4 billion, up slightly from the $1.2 billion earmarked for last year.
• The Trade Promotion Program, administered by the USDA Foreign Agriculture Service in conjunction with the private sector, will assist in developing new export markets. Total funding for this program was set at $100 million, on top of the $200 million designated last year.
Dairy's details yet to come
Dairy producers will again receive a per-hundredweight payment on production history. However, payment rates for 2019 and any application requirements were not announced. Progressive Dairyman will provide updates as they become available.
Last year, direct dairy farmer payments equaled 12 cents per hundredweight (cwt) on a producer's annual milk production history in 2011-13, established under the Margin Protection Program for Dairy (MPP-Dairy). The payments were distributed in two equal rounds, one 6 cent per cwt in September and another in December. In total, dairy farmers received about $255 million last year.
The National Milk Producers Federation (NMPF) estimates that dairy producers have lost at least $2.3 billion in revenues through March due to higher tariffs against U.S. dairy products, which has lowered milk prices for all producers.
"Dairy farmers have been harmed substantially by disrupted markets," said Jim Mulhern, NMPF president and chief executive officer. "We know that USDA is concerned about the damage being done to dairy farmers by ongoing tariff battles. We hope it will use the full range of tools available to provide a large segment of the payment in the first tranche to appropriately assist milk producers who have experienced a prolonged downturn in prices because of these conflicts."
Mulhern said the NMPF will work with the USDA, Congress and the White House as the department further develops its plans.
Brody Stapel, president of Edge Dairy Farmer Cooperative and a dairy farmer in eastern Wisconsin, said the aid will be welcomed as the Trump administration moves to resolve the trade dispute with China.
"There is no sugarcoating the fact that rising production costs, low milk prices and disrupted markets continue to inflict serious pain on our dairy farmers," Stapel said. "So we welcome and appreciate this new financial assistance.
"But we also recognize that the aid will provide only partial and short-term relief for farmers, many who have been barely breaking even or operating at a loss for many months now," he continued. "Our farmers are looking for the sort of long-term stability and success that can come when we have access to foreign markets for our dairy products. We much prefer trade over aid."
The direct dairy payments to dairy farmers and increased USDA purchases of dairy products for federal feeding programs will begin to address the uncertainty felt by U.S. food and agriculture due to disruptions in trade, according to International Dairy Foods Association (IDFA) President and CEO Michael Dykes. While the aid is appreciated, he said resolutions to trade disputes were necessary for the long-term health of the U.S. dairy industry.
"What we need is a predictable, transparent and rules-based system of international trade that provides the agricultural economy with certainty and a clear path to growth," Dykes said. "Most importantly, we must regain market share from our competitors who've benefited from these trade disputes. Over the next decade, China represents a $23 billion market opportunity for U.S. dairy, and it is essential to our nation's economic future that [we] make the most of it."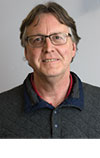 Dave Natzke

Editor
Progressive Dairyman